Technology
7 best tech companies who value their employees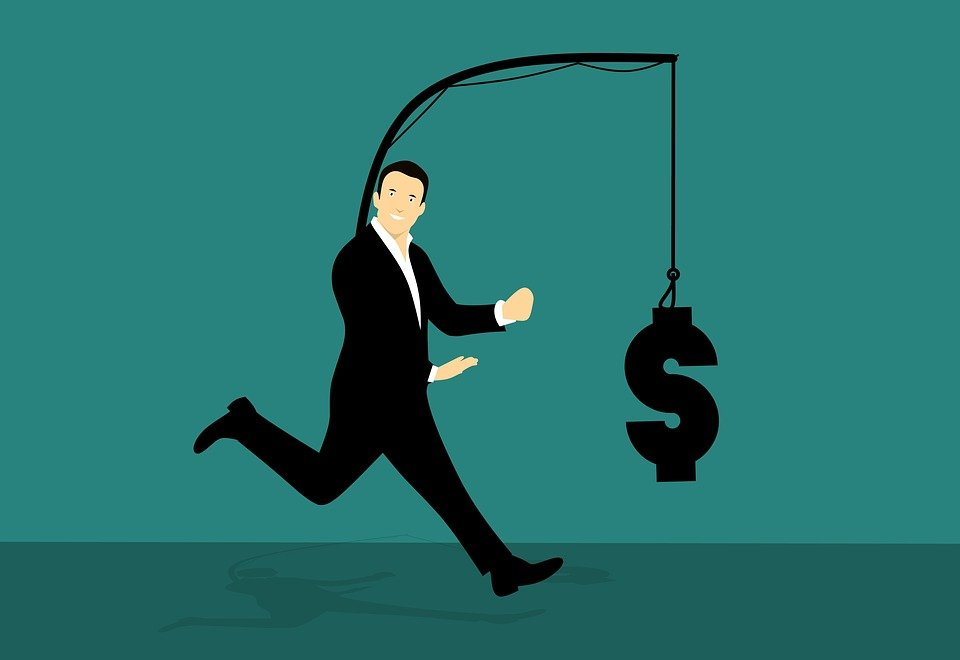 When you work for a company, you don't just work for the money. There are several reasons why an employee or a fresher do like to join only a selected number of companies. Every company will give you money and incentives. Some will give you little benefits. Some will value your hard work and efforts. Employees will work but money is not just the thing that motivates them to work. Students of technology do dream of joining these companies, which not only pays them but also values them.
Let's discuss the top 7 tech companies. And let's find the reason why employees want to join these companies.
Google– Any tech student would love to join Google any day. It will be a dream job for anyone to work at Google. Google does value its employees in several ways. First of all the best thing about Google is that they don't have a typical workplace environment. It is very unique and friendly. People can sit on the see-saw and code or work. The company gives health benefits to all its employees, and paid leaves when they want. They offer 401k while retirement and other retirement plans Repaired.
Netflix– Not only Netflix provides one of the best series and films to their subscribers. They care and give a lot to their employees too. They provide dental and other health benefits to their employees. They provide lots of leaves so that employees can spend time with their friends and families too. While working from the office, Netflix offers its employees free lunch and snacks. Programming assignments help you get good marks in exams. You need to have something more within yourself to get a job at Netflix.
Apple– Employees of Apple get a 25% discount on Macbook and iPad purchases. If their employees want to purchase any software then they get 50% off on that. We all are fans of Apple products. And keeping this thing in mind Apple also provides discounts to the family and friends of their employees. Of course, this discount varies from product to product. Maternity leaves are too good in Apple. Mothers get four weeks of paid leave. And after giving birth they get 14 weeks of paid leaves. The company also provides stock grants to all employees.
Amazon– All companies, no matter what, provide health insurance to their employees. But in this case, Amazon thinks in the long run. Their employees may suffer from heavy accidents and may get disabled. This is the reason Amazon offers their employees both short and long-term disability insurance. This depends on the type of accident and the disability that will affect the body. You will not get a job at Amazon just because you are a master in  computer networking assignment helpYou will have to be well skilled and have strong communication skills.
Accenture– Just like any other company, Accenture provides its employees with health insurance benefits. They also make sure that employees are getting their best. They know how to value their employees. But certain benefits are there which makes Accenture a bit special in terms of employee benefits. They provide health insurance for pets also. People do like to have pets. So, if you are an Accenture employee then you will not have to worry about the expenses regarding the health of your pet. Employees do love to take care of their bodies. And working from home is making all of us lazy. Accenture provides discounts on gym subscriptions. This promotes employees to hit the gym and take care of their bodies.
Microsoft – You will be able to get 15% discounts on their stock. So, if you do invest in stocks and share markets then you will get a lot of benefits being an employee of Microsoft. All your mobile phone bills will get reimbursed by the company. In that way, you can save a lot of money. In the case of brokerage of the flat also. It happens that many employees do not get a job in their hometown. And they have to pay a lot just to stay. Microsoft pays the brokerage of the flat. This is why tech candidates prefer to work in Microsoft. They get unique benefits that make their life much easier.
Motorola– Well their phones are famous all over the world. They also take care of their employees very well.  Mental illness is one of the main concerns these days. Employees are unable to sometimes take out time for themselves. They work and spend the rest of their time looking after the family. Or there may be many other reasons which do affect mental stability. Motorola does look after the mental illness of its employees. This is something unique which is offered by the company. They also provide dental insurance, vision insurance, and health benefits. Other than all these, they also boost your career if you perform well.
Wrapping up
Last but not the least, it can be said that these companies take the best care of their employees. Taking care and giving them benefits motivates them to work more and give more effort. If companies keep serving their employees in the right way, then there are high chances that young talents will show interest in joining the company.