Technology
Top 10 Electronic Technology Gadgets for Your Home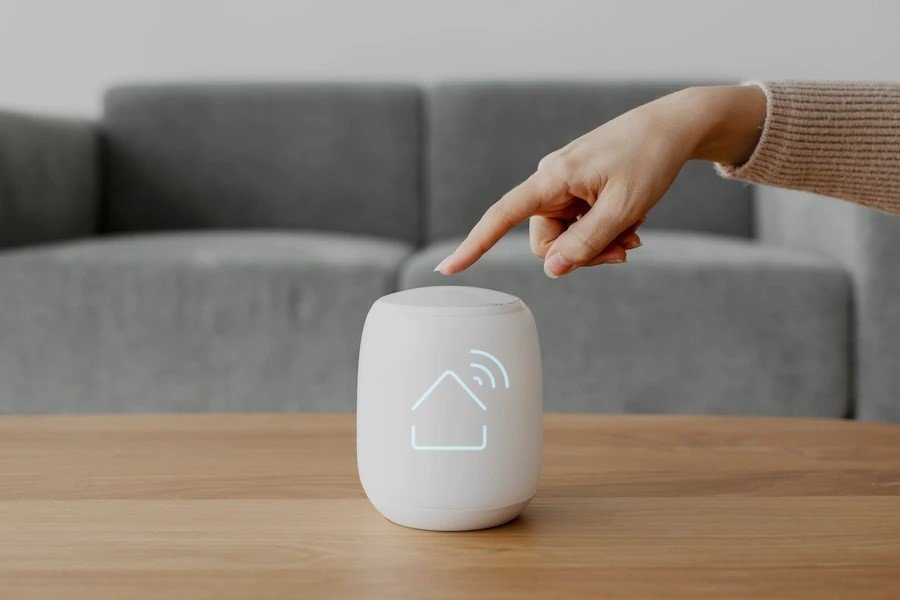 New and advanced technology gadgets are changing millions of people's lifestyles. Although these gadgets look less fancy they surely provide quick solutions to problems. Since, most of them are eco-friendly they are expensive and people prefer using online discount codes to shop them at an affordable price. We've collected top electronic technology gadgets which you should have in your home.
1. Wireless LED Light Bulbs
The sophisticated Philips Hue LED Lighting System has made lighting at home more secure and convenient. You may get rid of your old on/off the wall switch and replace it with a smart lighting system that you can manage with your smartphone. The lighting system is managed via a Wi-Fi bridge with the help of a mobile app. With your phone or tablet, you may turn on or off the lights remotely, or schedule them to turn on or off. The high-quality energy-saving LED lights are excellent for use in both the home and the office.
2. Smart Faucet
You can save a lot of water through this electronic technology gadget. It saves up to 15,000 gallons per unit, and help conserve water sources. It also holds the capability to conserve energy and water at the same time. Smart faucet is an affordable smart gadget to conserve energy and water as well as reduce carbon footprint.
3. Solar-Powered Path Light
These electronic technology gadgets are the best eco-solution for your garden. They are functioned by solar energy and does not require electricity. These lights help to conserve energy and reduce your energy bills. They help in preserving the environment and automatically turn on at the time of dawn and off at the time of sunrise. You don't need to worry about the dark garden of your home anymore.
4. Smart Body Analyzer
Smart Body Analyzer gives you a complete health tracking scale. The gadget measures the air quality, heart rate, body fat percentage with your weight. You can sync the data using a mobile application. The application lets you set goals and track your progress every day. It also instructs you to clean the room when required. You can get detailed health data of your body whenever you want using Smart Body Analyzer.
5. Robotic Vacuum Cleaners 
A variety of Deebot vacuum cleaners from Ecovacs, a pioneer in the field of robotic vacuum cleaner creation, make floor cleaning and vacuuming easier. The newest Deebot, D77, is a three-dimensional home cleaning solution with sophisticated technology that detects and navigates obstacles. It can empty its dust bin on its own. It offers several cleaning modes for various types of floors. With its clever time scheduling feature, you can schedule it to clean your floors even when you are not at home. You can easily find it on different online stores on the internet at promotional deals and online promo codes. In addition, after arriving at your house, this smart technology gadget will make cleaning a breeze.
6. Clocky Robotic Alarm
The clocky robotic alarm can wake you up instantly by outsmarting human intelligence. The clock runs away and hides anywhere and continues to beep until you get off your bed. After waking from sleep and finding it to shut it off, you won't go to bed. It is an amazing gadget to help control oversleeping.
7. Wireless Speakers
These wireless speakers can increase your music pleasure immensely. You can control these speakers with a phone app. You can play music from the iTunes library and other streaming services. The design of these speakers provides a classy look to your décor. This gadget should be in your home if you're a lover of music.
8. Z-Wave Window Sensor
You can monitor your doors and windows by enabling the sensor in your device. The gadget provides ideal security to residential and commercial properties. They are inexpensive as compared to the highly expensive security system in the market. The sensor sends you a text message as well as an email when suspicious activity is targeted alerting you on time. It lets you monitor your doors remotely and also verify if all doors are closed from sitting anywhere.
9. Thermal Leak Detector
Thermal leak detectors provide the solution to one of the common problems of our daily life; detecting leaks. It can detect leaks and fix the insulation, they can monitor your windows, ducts and other insulation spots. You can reduce your heating and cooling bills through the utilization of thermal leak detectors. They can improve the insulation of your house, by scanning the area it changes to red for warmer spots and blue for colder spots. It can also check the efficiency of freezers, and refrigerators. You can find a lot of leaks by using this electronic technology gadget.
10. Eco Dish Cleaner
The gadget utilizes ultrasonic waves to wash dished by ionizing the meals particles. It is an eco-friendly smart gadget that converts food waste into reusable components to provide healthy soil to the plants. It is a portable and packed gadget that will revolutionize your dining routine. Moreover, it doesn't use electricity to charge, making it easier for the urban lifestyle.
Last Words
The advancement of electronic technology gadgets has improved the lifestyle of humans in certain ways. The normal day problems which we face in our lives are now being solved by these smart gadgets on the worldwide level. To live a modern lifestyle, you should have the above electronic gadgets in your home. Many people find them quick and easy to use in their homes and don't forget how affordable they are as compared to other gadgets on the market. They are eco-friendly which makes them ideal to use in today's time when the world is seeing climate change effects.
YOU MIGHT ALSO LIKE: Helpful Tech Gadgets for Lawns and Gardens