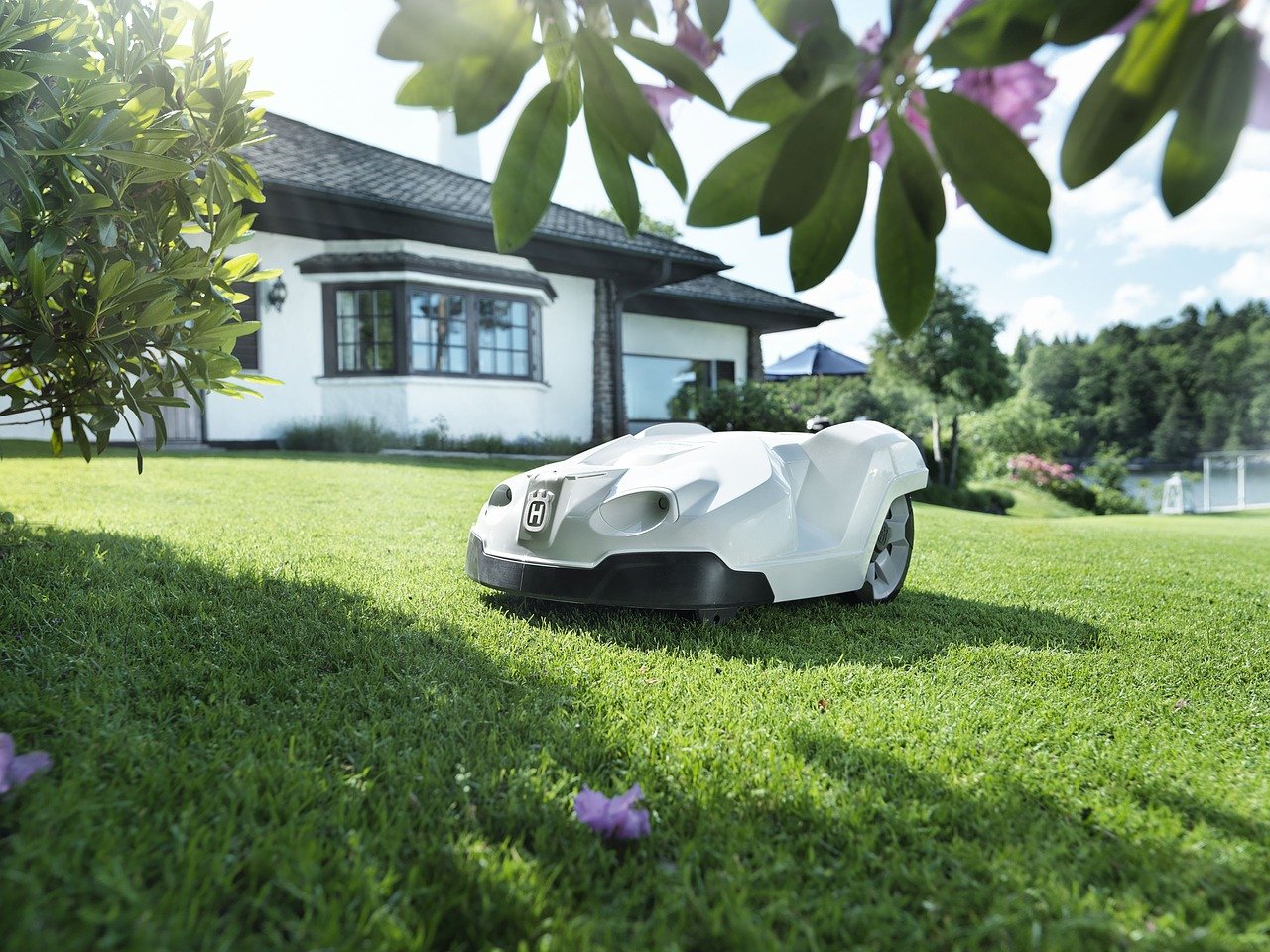 An outdoor space is a fantastic asset. However, it can become a massive time commitment very easily if you fail to tackle maintenance in a smart way. In 2021, gone are the days of endless futile garden work—modern tech gadgets have found their way into this area of the home as well and a careful selection of them can make your time spent tending to your garden much more efficient and enjoyable. Here are a few helpful tech gadgets to consider.
Mow your lawn efficiently
There are few yard maintenance tasks that are as mundane as mowing the lawn. You can remove this boring activity from your to-do list for good if you decide to invest in a lithium-ion battery-powered robotic lawn mower that will do the hard lifting for you. All you'll need to do is lay out a boundary cable to define the work area, and, much like a Roomba, this little guy will go around and tirelessly keep your lawn neat.
Do away with fallen leaves
While some people swear to leave fallen leaves where they are, it is generally agreed that raking your leaves is advisable in certain parts of your garden. However, raking the traditional way is undoubtedly tedious. Luckily, some tech gadgets can make collecting leaves much easier, should you decide to let your grass breathe. A leaf collector—or even a leaf blower with a collector function—will rid your garden of thick layers of leaves and make it a breeze to move them to your compost pile.
Prune with ease
Letting your shrubs and trees do whatever they want is never a good idea. Overgrown shrubbery not only looks unsightly, but it can also get out of control and pose certain risks. However, dragging a corded tool around the yard is hardly convenient. If you want to make pruning much less of a hassle, consider going for a cordless multi-tool that will allow you to reach any corner and any height for a neat and well-maintained garden.
A moisture meter is a must
Sometimes, it is hard to tell just how dry the soil is. However, if you have a variety of precious plants in your garden, you probably don't want to leave them to the mercy of guesswork. With a small, handy tool, you'll be able to determine whether it's time for a watering session. A moisture meter is a widely used gadget in the gardening world, and for good reasons. Even one of the cheaper, more basic models will give you just enough information.
Monitor your plants
While a moisture-meter tells you about the soil's moisture levels, this information is far from everything you'll need to know about your plants' environmental conditions. Technology has taken it a step further and today, there are smart plant monitors that will give you all-encompassing data about your plant's needs. The best thing about this gadget is that you can connect it to your phone and keep track of everything in a convenient way. Just stick the sensor into the plant's soil and besides the moisture level, you'll be informed about the light and fertilizer needs of your plant, too.
Take the labor out of watering
A lot of people will agree that besides mowing your lawn, watering your garden is one of the most time-consuming tasks, especially during hot summer months when your plants are endlessly thirsty. A traditional garden hose is a nuisance to drag around, not to mention messy to store. A helpful gadget that can make your life easier in this regard would be a retractable garden hose. It will allow you to reach any part of your garden with no problems, and store your hose with ease, without making a mess.
No pollinators? No problem!
If you've noticed that your vegetable garden is not yielding as much as it used to, it might mean that pollinators require a helping hand. Luckily, it's not rocket science and you can effectively increase your yield with the help of a small gadget. All you need is a practical garden pollinator that imitates the vibrations of pollinators' wings and helps you collect pollen to use for hand pollination.
Install smart lighting
Finally, another smart feature you can introduce to your outdoor space would be smart lighting. Lighting is essential in every garden. It boosts the design of your space, increases visibility so you can work outdoors longer, and a well-lit space is even safer. There are countless outdoor lighting options to choose from, but if you want something practical you can control with an app on your phone, smart lights are the way to go. You can even consider colored lights so that you can always adjust the ambiance to your needs.
Equipping your outdoor space with a few tech gadgets can mean a world of difference when the time for yard work comes. Take your gardening efforts to the next level without breaking your back.