Health
What Does Your Dental Hygienist Do During Your Dental Treatment?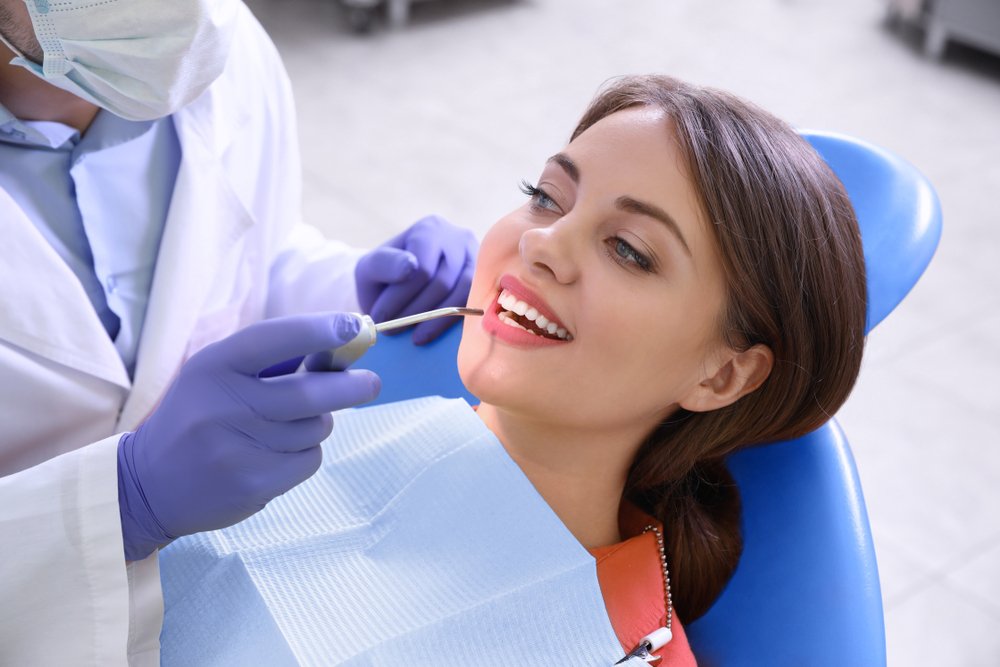 Patients who are seeing a dental hygienist for the first time may be apprehensive about what they will be experiencing. The good news is that you have absolutely nothing to be concerned about. In dentistry, dental hygienists are dental professionals that are responsible for assisting patients in maintaining excellent oral health and wellbeing.
In general, dental hygienists specialize in preventative oral health services such as tooth cleanings, dental X-rays, oral exams, fluoride treatments, and sealants, among other procedures.
Responsibilities Of A Dental Hygienist
Dental hygienists play a critical role in the overall health and well-being of their patients. They play an important role in the dental hygiene process for most patients by assisting the dentist and completing some crucial functions, such as those listed in the following section.
Examining The Dental And Medical Histories
Before any dental treatment is performed by either the dentist or the hygienist in surrey, the hygienist must take a medical history in order to understand the patient's past dental work as well as any medical issues that the patient may be suffering from.
The information acquire during this history will utilize by the hygienist and dentist in order to create a specific dental treatment plan for the patient.
Patients Are Being Screened
Additionally, in addition to gathering a patient's dental health history. Hygienists actively screen patients for tooth decay and oral disease prior to the dentist doing any dental procedure.
Despite the fact that this procedure takes just a few minutes to perform. It is a very vital step in the process. The ability to quickly assess the head, neck, and mouth allows a hygienist to recognize issues before they spiral out of control and is a valuable asset.
Before Your Scheduled Appointment
Before your appointment or on your first visit, you may require to complete a new patient package. Which will be given to you when you arrive. These often contain a dental history, a medical history, a financial agreement, and informed permission, among other things.
Select a day when you won't be hurried when booking an appointment with a dental hygienist in surrey. In addition, think about when you are most likely to be at your most calm. Since this may help the appointment go much more smoothly. Please make sure you have everything you need for your appointment, including your driver's license and insurance card, when you show up.
During The Time Of Your Appointment
When you arrive for your appointment, one of the first things a dental hygienist will ask you about is any changes to your dental or medical history that have occurred since your last visit. These modifications will subsequently include in your records. If you have any concerns or questions regarding your oral health at this time, you should speak with your hygienist to have them answered as soon as possible.
After being seat in a comfortable treatment chair for a few minutes. Your chest will be cover with either a paper or plastic sheet. The hygienist may use ultrasonic instruments to check and clean your teeth, and you may see a tray holding these tools nearby. You'll most likely see a light above your head, which will enable the hygienist to see easily inside your mouth.
Cleaning
To remove the plaque and tartar that has accumulated on your teeth and along your gumline. The hygienist will use a range of hand instruments. An instrument with a rotating head will use to clean your teeth after that point.
This aids in the smoothing of the teeth as well as the removal of stains. The final steps include thorough flossing and the use of a fluoride mouthwash or water rinse to complete the tooth-cleaning process.
X-Rays
To check for symptoms of tooth decay or other oral health concerns, your dentist or dental hygienist in surrey may suggest that you have dental X-rays taken. To protect yourself while having an X-ray taken. You will be given a lead vest to wear over your chest and across your lap.
Your head will place next to the X-ray machine, which will use to examine you. Additionally, you may require to bite down on a tab that looks like cardboard. This procedure needs no extra preparation and may be complete in a matter of minutes with little effort.
Exam
During your session, the dental hygienist will do a comprehensive examination of your mouth, paying close attention to each and every tooth in it. During your appointment, the hygienist in surrey will also inspect your gums and look for any gaps or pockets between your gums and teeth. These may be signs of the onset of gum disease or infection, respectively.
Following Your Appointment
If you have never had a dental cleaning before or if it has been a long time since your previous cleaning, you may feel some slight pain during the procedure. Pain medications available over-the-counter are typically adequate for alleviating any discomfort associated with thorough teeth cleaning. Following the recommendations of your dental hygienist in surrey, including any adjustments to your oral health practice or dietary recommendations, will be essential.
If any issues discover during your oral exam. Your dental hygienist may recommend that you return for another appointment to finish your treatment plan. If there are no concerns detect, your next regular checkup and cleaning will arrange for the following week.
Call the office if your teeth are still hurting or your jaw is swelling after the procedure, or if you have any concerns regarding your procedure or post-operative care. If you encounter a dental emergency, such as a fractured tooth, call your dentist in Banstead straight once to schedule an appointment.
Make An Appointment With Us Now
Dental hygienists deal with patients of all ages, providing oral health education as well as preventative dental treatments and procedures. To learn more about what to anticipate during your appointment with a dental hygienist, or to arrange an appointment. Also, please call us and get in touch with an expert dentist in Banstead as soon as possible.