Technology
10 Ways to Ensure You Don't Miss Out on Customer Feedback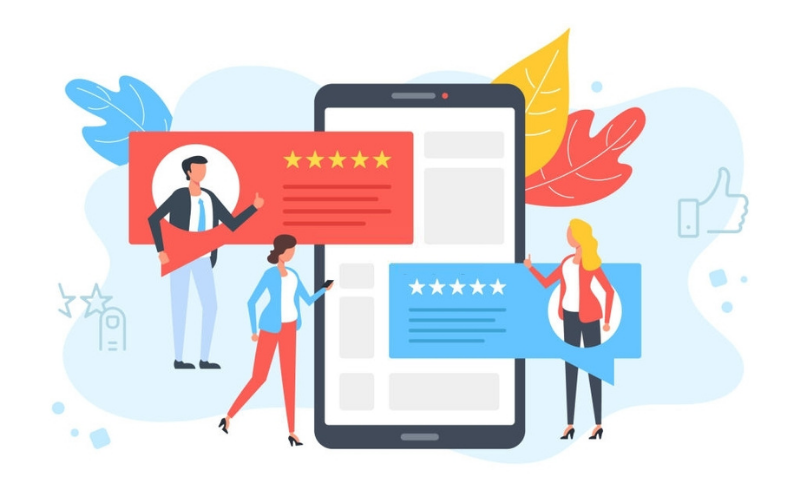 Customer feedback is an important indicator of the health of any business. Used wisely, it helps improve the quality of service and experiences a company delivers—factors that can make or break an organisation's fate.
After all, customer satisfaction is the primary purpose of every business. But how do you know if the customer is satisfied?
It's simple—ask for feedback!
Understanding a customer's perspective is crucial to understanding why they make the decisions they make. It helps you retain your audience and ultimately target the right prospect.
It also gives businesses an idea of the gap between customer expectations and what they are delivering to them.
For customer feedback to be meaningful though, it should be collected and stored in a proper manner, which makes analysis and introspection easier. Cloud telephony solutions come bundled with a rich variety of features and analytical tools to help you do this effortlessly.
Nor should you limit your business to just a few channels when collecting customer feedback.
In the current scenario, with people being active across multiple platforms, an omnichannel approach works best. It allows customers to express their opinions seamlessly and effortlessly.
10 Innovative Ways to Gather Customer Feedback
1. Online surveys
Platforms like SurveyMonkey offer a variety of survey formats to choose from. You can go through the templates and pick the one that works best for you.
Pro tip? Design your surveys well to keep the respondents engaged thoroughly. Keep questions short and simple, and try to get deeper insights.
The customer feedback survey should be easy to navigate and not take too much of the customer's time. However, you must ask the right questions, otherwise, the responses will not be helpful.
The survey link can be sent out via email, and be provided as a link on your website and social media platforms.
2. Getting feedback through SMS
According to a study, SMS has eight times the response rate of email. However, it is more suitable for quick feedback, as a detailed response cannot be expected over an SMS.
You can use bulk SMS to capture data at key points in the customer journey. It could be right after a product purchase while availing the service or could be a link to a survey.
Unlike an email, you are almost certain that the customer will see the SMS. With cloud telephony solutions, an automated SMS can be sent across right after the customer has called an agent.
Additionally, you can seek feedback about the quality of the call and the performance of the agent, not only products and services.
SMS shortcode can also be used where respondents get a link in the message to a mobile-optimised survey. This allows you to benefit both from the high open rate of SMSes and the in-depth feedback of an email survey.
3. IVR
One of the most effective ways to ensure customer satisfaction is through harnessing the power of Interactive Voice Response (IVR).
Since calls in IVR are identified and then routed to the most suitable agent, all you need to do is add another segment to the call at hardly any additional cost.
With just the press of a number, it leads callers to the feedback section, where they can continue to register their feedback via IVR or through a recorded message. IVR not only helps you enhance customer service but also serve existing customers better while successfully attracting new ones.
Therefore, IVR helps to offer a superior customer experience so customers don't abandon calls midway.
4. Web analytics
You can learn a lot about your customer merely by the way they navigate your site. To understand customer behaviour, you can track metrics like scrolls, visitor recordings, and heat maps.
You can also see how your various pages—like the home page, landing pages and product pages perform and where you need to improve.
Quantitative research using tools like Google Analytics provides hard numbers like bounce rates, conversion rates, page views, cart abandonment rates, and so on.
Qualitative research tracks your visitor's entire journey through the site and draws actionable insights that ultimately lead to better customer service and a stellar customer experience.
Of course, don't forget to add a feedback form on your site.
5. Social media
We can't emphasise the importance of keeping an ear to social media enough. The biggest USP of collecting feedback via social media is, it's a two-way communication channel.
On popular social media platforms like Instagram, Facebook, LinkedIn, and Twitter you can join and initiate conversations about your brand. If you prefer, you can collect feedback passively by eavesdropping on these conversations. It's a minefield of feedback, but it needs to be analysed well.
6. Live chat
According to a 2020 study, 48 per cent of customers use live chat to communicate with companies.
Having a live chat plug-in on your website or within your app gives a great chance to collect real-time feedback from customers. Just ensure that customers are chatting with a live agent and not a bot, as the latter might put them off.
Anyone who connects through chat can be offered a follow-up survey as well to collect more data.
7. Call data analysis
Cloud telephony solutions allow you to record and store calls such that they can be accessed anywhere and anytime. You can even play them later for training agents and getting valuable insights from customer feedback.
Call data analysis helps you determine customer opinions and areas where you should improve to reduce customer churn.
That's not all. It also helps you assess the tonality of the speaker, which you'd miss out on in text-based feedback.
8. Automated calls for collecting feedback
Automated calls can be triggered as soon as the service is concluded.
In this way, feedback is instant and the customer is more willing to share it because all they have to do is listen and answer questions about their preferences.
It also allows you to analyse the insights collected from surveys and make data-driven decisions to set goals for the future.
Not to underestimate, automated calls are one of the most popular ways to obtain feedback and, with cloud telephony at your disposal, it can be set up with minimal efforts and no extra costs.
9. WhatsApp
With over two billion monthly active users worldwide, WhatsApp is a platform you simply can't ignore.
It allows you to connect with customers like never before. You can have two-way communication with customers and enrich conversations with rich media like photos, videos, GIFs and much more.
Additionally, you can interact with your audience all around the globe without the fear of losing feedback.
WhatsApp lets you unlock your creativity and humanise the communication process. It's through a dynamic channel like this that you're likely to get the most genuine feedback.
10. In-person feedback
In-person feedback might be a bit challenging to pull off currently, given pandemic restrictions and people's hesitancy to interact in person. However, it is one of the best ways to collect detailed and honest feedback on your products and performance.
It should be noted that this method may not be suitable for large businesses owing to the scale that would be required but SMBs can largely benefit from it.
Conclusion
Successful businesses always listen to their customers. The most successful of all also know how to listen.
That's why collecting customer feedback in every way possible through an omnichannel strategy is paramount.
Good feedback analysis eventually leads to better customer service and customer experience management. Another interesting advantage of collecting customer feedback is that you can incorporate the positive testimonials into your publicity material besides amplifying it on social media. It's a win-win that way.
Authors Bio
Vanita Arora is a marketing enthusiast associated with Servetel, a prominent IVR service provider. Being greatly in love with music and traveling, she has always been fascinated with technology.