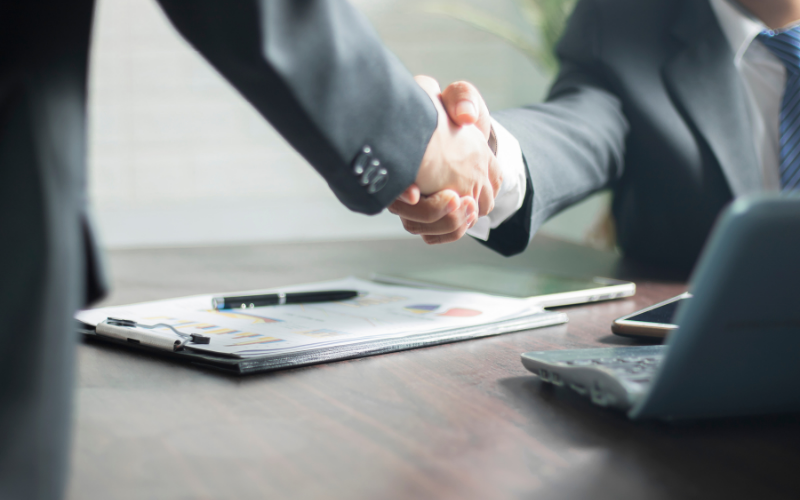 Negotiating a deal is often backed by a purpose. It could either be adding value to your business or expanding a product line for which you need support from another entity. Whatever the case, you should know how to negotiate like a pro.
About to Make a Business Deal? Follow These Negotiation Tactics to Win Big
If you're trying to close a business deal and finding it hard to reach the end, let us help. Learn the below tips to negotiate better.
1. Treat it as your first deal
Remember the time you were trying to close your first deal. You did everything in your capacity to win the client's trust. You may have read everything about the other business and made subtle moves to impress the client. Well, this deal is no different.
The crux is to treat every deal as your first and last. Give it your all, and make sure you bring the client home. For that, you need to go prepared on the battlefield. The client may ask you anything about the business or B2B solutions you are trying to pitch. You should be able to answer with confidence.
With that said, you should assess risks as well. Check your client's company credit score before moving ahead.
2. Dress your best
While a client may get impressed with your knowledge, but the first impression counts too. So, dress for the occasion. A decent business suit can work wonders. Avoid dark colors. You can go for a bright shirt, say blue, white, or light grey. Wear a nice pair of black or blue trousers. Walk passionately to appear confident.
3. Listen to the other party
One of the best negotiation tactics is to listen to the client. Do not barge in the middle of the conversation. Let them put their point first. If you have got doubts, write them down and discuss them once they finish. When you listen carefully, you may use it to create purposeful points. When negotiating, keep a subtle conversation tone.
4. Know about the deal
Going to a meeting prepared is one thing. However, it requires expertise to know about the deal. Study the client and their business; if you feel unsure about their business, back off with courtesy. You don't want to enter into a partnership with business credit defaulters.
While analyzing the deal, ask yourself: what's in it for me. Also, take note of what's in the deal for the client so you can pitch better.
5. Don't look desperate
If you try to pitch a client by being over-enthusiastic, the deal may not work in your favor. Do not appear greedy or desperate. Assess the situation, and then play your cards. Start the conversation with a friendly tone, and make the client comfortable. All this can work well if you know how to play the game right.
If you're an MSME trying to enter into a partnership with a new supplier, think of MSME advantages before going further. This way, you are likely to benefit from the deal, so does the supplier.
For more informative posts about everything from business, tech, general, and be sure to check out more blog posts at Cliqzo.com.