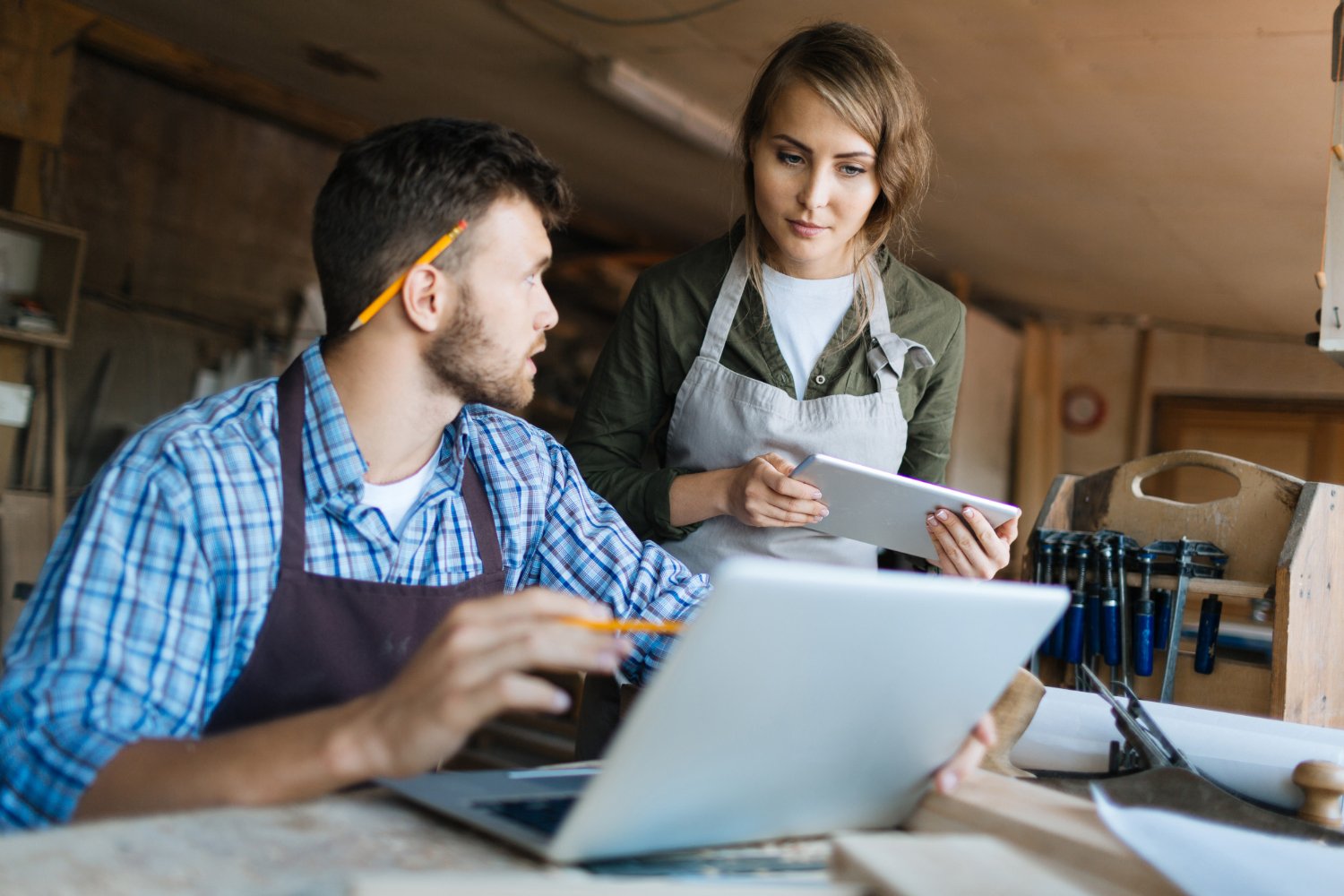 Having a small business is not an easy thing. There are so many things to keep juggling at the same time and ensure that your business stays prosperous. Once you streamline the process, though, you can focus on boosting your business and taking it to the next level. These tips will show you just how that's possible.
Hire professionals
When you're first starting out, it's normal to take on more responsibilities by yourself. Once your business is more established and you have a stable cash flow, it's time to start thinking about hiring professionals to take care of your old responsibilities.
You no longer have to be the head of distribution, marketing, HR, and accounting. People with more experience and knowledge in these areas exist, and they can be a great asset to your business. Fostering a team of loyal and smart people is also very good for the long term operations of your company.
You need people that you can trust and talk to openly, so start gathering them now and let them grow with the business. Aside from these long-term benefits, having fewer responsibilities as the owner allows you to focus on leading the business instead of streamlining day to day operations. Use this time to uncover new investment opportunities and industry trends that can put you ahead of the competition.
Take care of the community
Aside from providing spectacular customer service, businesses today need to have a sense of social responsibility if they want to thrive in their community. Whether it's showing support for social causes, improving services so they're more eco friendly, or helping smaller local businesses thrive, you should definitely do it.
This has the power to increase your reputation, but more importantly, it ensures your business has a soul, regardless of how much it grows in the future. Think about the issues surrounding your community and brainstorm the ways you can help solve them.
Instead of taking everything on yourself, you can also partner with non profit organizations that have a better understanding of the issues at hand. Donating the right funds to the right people can sometimes make all the difference. Taking care of your community ensures that it takes care of you too.
Improve your website
Even if you've built a website a few years ago and it worked fine, you need to upgrade and improve it. Web design trends change every few years and it's important to stay on top of them so that you can continue to provide the best possible customer experience.
Those who don't have an established website should invest in one immediately. Not a lot of people will hear about your business unless you give them a clear way how they can do that. Customers love interacting with websites because it helps them get to know the company and its products better. No one will waste money with a business where there is no transparency and openness, as people don't like to waste money.
Aside from making your site concise and to the point, you should also make it easy to navigate and elegant. The less time people need to find what they're looking for, the better for your business.
Figure out a good storage solution
A safe storage space is extremely important, especially if a lot of your business comes from deliveries. Warehousing and distribution options need to be considered and improved to ensure your products are safe and get to the right hands on time.
Luckily, there are a lot of professionals in the storage game. Companies like General Carrying offer services that take care of all your storage related needs at once. That way, you don't have to deal with multiple companies and risk mistakes and failed orders. Plus, you save on costs in the long run while delivering premium service to your customers, which is the most important part.
Get a strong marketing campaign
A good marketing campaign has the power to draw in more customers than you've ever seen. In this day and age, it's better to invest in a digital marketing campaign, as most of your target audience spends a good chunk of their day online.
Whether you increase your traffic through organic or paid methods is up to you and your marketing team. What's important is that you get more potential customers visiting your side and that you increase customer engagement. 
Conclusion
As you can see, there are many things you can do to boost your small business. Your business reaching the next level is an important milestone, and investing into the right aspects of it can help you reach the next one more easily. You may be small for now, but if you keep up the diligent work, you'll soon become a mid-size or even large company.