Moving
9 Helpful Tips to Avoid Fraud Packers and Movers During Your Move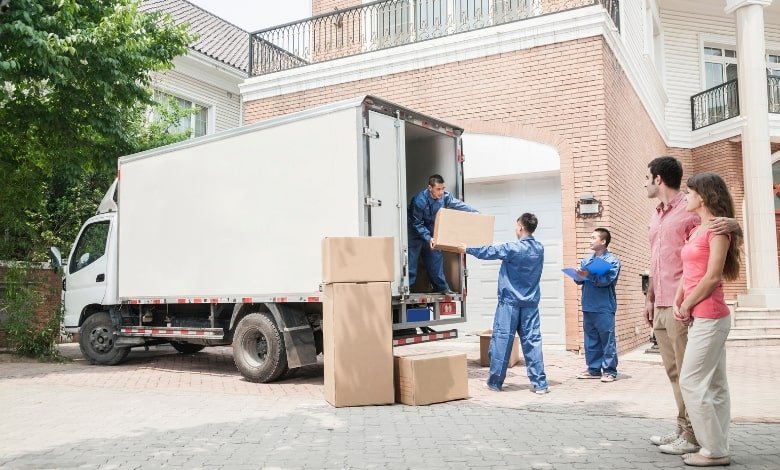 Do you want to avoid being a victim of fraud packers and movers? Do you want the best tips to avoid hiring such packers and movers? If yes, then you are not alone as many of you are looking for the best tips to avoid these fraud moving companies. The number of frauds done by the rogue movers is on the rise. These fraudsters befool innocent people and extract more and more money from them.
They pretend to be responsible movers, but in reality, they are not all responsible and experienced. So, you should be extremely cautious before booking the packers and movers from Pune to Bangalore. Here are the tips that you can refer to if you want to avoid fraud movers while booking your moving company:-
Check the Physical Address of Your Relocation Company
A fraud moving company never discloses its real identity. So, it does not post its correct physical address on its website. Hence, if you want to research your mover, you should go and visit its site. If they have posted incomplete addresses on the website, there are higher chances that your moving company is a fraudster. Fake companies do have their websites, but they don't post the correct addresses on their site. So, you should research your movers before hiring them. You won't find these companies at the given address. Hence, it is advisable to go through the website of your movers and check their physical addresses. If you have problems finding them at their mentioned addresses, then these movers might be frauds.
Go through their Online Reviews
Online reviews are a valuable source to know about the market standing of your chosen moving company. However, you should be wary of the negative reviews posted on different sites. These reviews often provide detailed information about your company. You only need to read these reviews to grab more details about the moving firm you are going to choose. If the companies have more negative reviews than positive ones, then you might be dealing with a fraud moving company. Also, if you come across a moving company that has no review at all, then you should refrain from hiring this moving company.
Check their Credentials
A legal mover always possesses the right credentials with them. So, you should first check their documents before proceeding ahead. There are many documents that you can check to verify them. These documents include the company's registration papers, PAN card of the company, and other important documents. So, if your chosen company has none of these documents, then stop dealing with this company and find the registered movers for your move.
Stay Away from Low-budget Moving Companies
Most fraud movers quote unbelievably low prices to you which is a clear indication that these movers are fraudsters and not worthy of hiring. Such movers charge extra during your move which increases your moving costs. So, the best way to stay away from them is by not entertaining them.
Blank Contract
Whether you are looking for local packers and movers in Delhi or intercity movers, you should always check the contract before signing it. The leading movers provide a contract to you at the time of booking. This contract will contain a few important details including the date of delivery of your home items, estimated price, types of services they offer, etc. So, it contains all the important information related to your move. Hence, it is advisable to check the contract given to you by your movers. If the contract given by them is incomplete or blank, then you should refrain from hiring these movers.
Ask for Insurance
Today, most scammers charge for moving insurance, but they just keep the money and do not insure your goods. So, you must contact your packers and movers from Pune to Hyderabad and ask for insurance. If in case, they don't provide you the moving insurance, then there is no need to book such movers. People who book them without researching are bound to undergo a traumatizing experience due to the absence of moving insurance. Hence, you should always avail of the best-moving insurance before moving your goods to another location. You can either choose transit insurance or all-inclusive insurance according to your requirements.
Phone Etiquette
The legal packers and movers show professionalism in each task they perform. When the employees of these companies call you, they say the complete name of the company they are speaking from. These people never shy away from saying the name of their company clearly. On the other hand, fraud-moving companies don't do this. While calling you, they only say "packers and movers" or just "Hello" which is a clear sign that you are not dealing with a professional company.
So, you can easily detect the fraud movers just by talking to them over the phone. If you feel an unprofessional tone in their voice, then stop entertaining them.
Get Recommendations from Your Family
Another best way to detect fraud movers is to get recommendations from your friends as well as your family members. Anybody from your friends and family might have booked these movers in the past. So, they are the best source through which you can identify the movers and their market reputation. They can easily provide valuable details about their way of working as well as the professionalism they show while offering their services to you.
Ask for the Door-to-Door Relocation
All legal packers and movers provide door-to-door relocation services to you. These services help you get the delivery of your items right to the doorstep of your home. However, the rogue movers do not offer such services. They charge heavily for the doorstep delivery of your belongings. However, they unload your items on the highway and ask you to book another vehicle to move your goods to your home. So, it is important to ask your movers whether they are providing professional door-to-door relocation services to you or not.
Conclusion
The abovementioned tips are really helpful for you in avoiding fraud movers. You can find other important tips to detect rogue packers and movers before your move. For more useful tips and insights, check out our comprehensive guide.