Technology
How to Develop and Sell Marketplace App?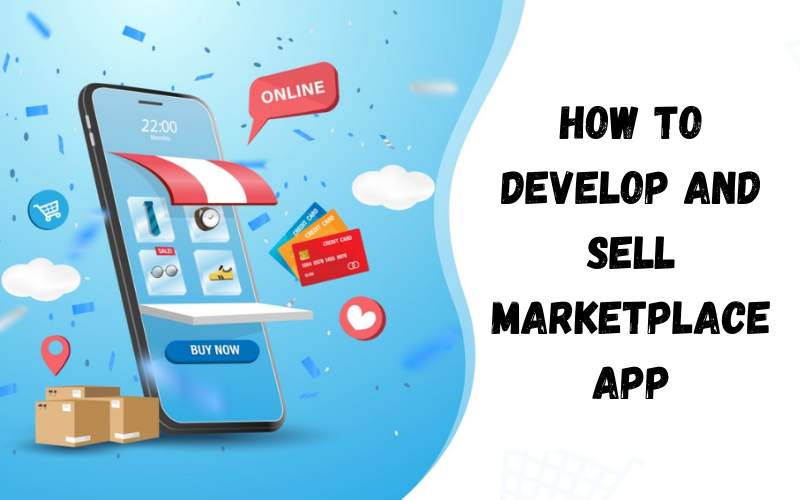 The buy and selling marketplace applications are basically like an e-commerce site. In which the buyer and seller meet. The seller took a picture and posted it on the app for selling purposes. The product type can be a lifestyle, home appliance, electronic item, food, medicine, bookings, and real estate. No matter it is brand new, the marketplace app is available for everything. The buyers go through the app and decide what they want to buy. The buyer can directly interact with a seller from the chat option in the marketplace app. It is an online market free to open for buyers and sellers.
The buy and sell marketplace apps are the platform to take your business to the next level. A buyer can access your virtual shop from anywhere. And in this covid circumstance buy and selling marketplace apps are getting more popular. To give an immersive experience to both the buyer and seller, an application should be well maintained and enhance. Because today most people rely on a mobile app.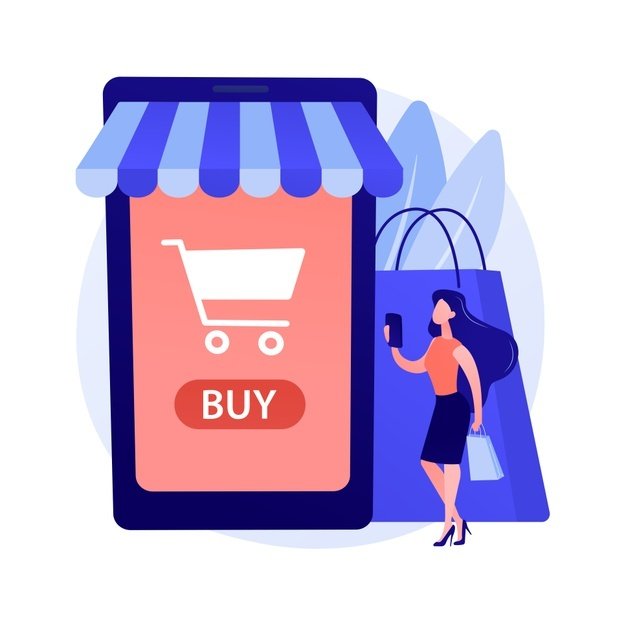 What is a marketplace app?
The connection between buyers and sellers is called the Marketplace. The platform works undersurface of a person to provide a functional and all-in-one relationship between sellers and buyers. A marketplace application allows customers to shop from various foundations.
How it works
On these platforms, some sellers don't own any inventory. So, they have to sell other inventories to customers and provide transactions. For example, we have AliExpress, and this application sells everything to everyone. This benefits companies because they get multiple employees without any fixed salary they word in commission as per product sell presented by this Marketplace.
Customer electronically accesses buyers' inventory on the marketplace app. Marketplace doesn't own any organization or catalog before presenting to customers. It just provides a facility for the customer to meet the sellers. Then, the supplier sells their goods to the active customers. All information regarding the product offered to customers is shown on the Marketplace buy and sell application. Not only these reviews and ratings of buyers and their products are also displayed on the app. This creates a convenience for buyers to find authentic sellers.
Ease in connection
In the previous time, it's not easy for a buyer to find an ideal and genuine seller and vice versa. But after the revolution, the marketplace app changes the entire scene. Today apps like eBay, AliExpress, Uber, Etsy, dvago, Oyo, and Bogo make user life easy. Such types of apps are mainstream of the best marketplace platform. From easy registration into the marketplace app.
Types of Marketplaces
There are three types of marketplaces, and all are online.
1. Vertical
In this type, the Marketplace provides goods and services from different sources. But it is limited to only one kind of product—for example, home appliances.
2. Horizontal
Here, the users can shop from various retailers because this Marketplace uses multiple sources to provide products and services with similar features—for example, Uber and Airbnb.
3. Global
In this type, a global marketplace platform. The Marketplace sells everything to everybody. Platforms like AliExpress and Amazon.
Marketplace app benefits
Buying and selling marketplace app allows business owners to expand their business through these platforms. Because the Marketplace is the best domain to explore. There are few points of the benefits to building vendor own marketplace.
Productivity
The cost of making a marketplace buy and sell app is the same as an e-commerce website. The logically online Marketplace might be composite. It is functionally efficient in providing a facility to the particular supplies of various vendors.
Revenue generating
Choosing the best revenue model fitting in one's market employment and also aligns with the objectives of the owner's business. The most common methods of generating money are advertisements, subscriptions, fees list, and additional facilities. This is how owners or the Marketplace drive the revenue, which regulates their platform's success. There are various models of monetization in the market. But before starting its an advice to select one.
For example, OLX makes money from the premium listing. At the same time, companies like Amazon, Careem, Airbnb are working on a commission base.
Value
Without doing any investing initially, the enterprise gets an opportunity to handle their supplies in the Marketplace. Here the traders can get the reviews and ratings from customers from making a business card. This will help customers to make much more informed decisions. To grab all attention of products and services and the customers, the Marketplace offers a fantastic user experience, great earning potential, price leverages by adding additional benefits on purchasing, and a safe app environment rather than restricting to just one physical location. This is not safe in a covid situation, so this gets more productive.
Scalable business model
The Marketplace is less risky if we talk about it financially as compared to e-commerce stores. As here, no investments are required in inventory. Though, the Marketplace tends to expand rapidly. Hence, the only contests face by a marketplace owner is to manage the supply and demand. In the market, high-quality sellers tend to grab more customers.
Costumer interest
A marketplace brings together several offers from different suppliers and service providers. As a result, customers are more likely to use a mobile app. This provides a wide range of options to select exactly what they want without limiting the choice of customers from one single vendor or service provider.
Analysis
These apps allow marketplace owners to keep tracking their sales with precise measures of quantitative assessment. Like, an owner can monitor which products and services are huge in demand and find vendors' preferences.
How to develop
These are the following steps of developing a buying and selling app.
Add the main vital features
Add best security system protecting from frauds
Create the best User Interface (UI)
Add a shopping cart
A payment entry is integrated
Plan a best business modular
Conduct study of buy and sell
Select tech stack to create an application
Test the app
Add quick chat option
Push messages or notification
Additional features of the application
These are some additions features
Personalization
This is a handy feature for the buy and sale marketplace app. When the user opens the app, the app will display personalized content.
Manage warehouse
This function will manage products that wouldn't display on the app. For example, if a product is sold out from the warehouse will not be displayed on the app. This function synchronizes the app with the warehouse and automatically removes the items from the display of the marketplace app which is not available in the warehouse. In some cases, companies don't allow to remove it from display then it's necessary to write sold out or out of stock on the product's briefings.
Social signup
In this function, users register and login into the app from social media accounts. This is beneficial for the marketplace app. Because of artificial intelligence (AI), the app will study the buyer's behavior and display the user preference products on the user's social media account.
Whistle
This feature is common for B2C retailers and also for B2B buyers. The reason behind this is that B2B customers will often do repeat purchasing. For example, to repeat the product or the high demand of the product. From this whistle, feature repeat purchases can be made quicker.
Add rating system
This function is use full for both buyer and seller. It improves the buying and selling potential. The user can easily decide from a good rating from where to buy. And from the rating company will enhance the quality of service and product.
Built-in camera
This function allows you to take pictures instantly from the camera option in the application and upload it on the app. This saves the time of the seller. Instead, they go to the native camera option, click a picture, and upload it on the app.
Hint
Always take a professional and composite picture to make it look more attractive.
Built-in chat
This is the most valuable and essential feature of the buy and sells marketplace app. In this feature, the buyer and seller met through a chatbox. If any buyers want to get more information or have quarries regarding the product can instantly talk to the sellers. Rather than individually emailing to the company's customer care.
Payment methods
Adding more payment methods will increase the customer usability of the app because we have multiple online payment platforms like PayPal, banking apps, and Ewallets.
Final Words:
Regardless of which marketplace platform you develop your app for, you must have a higher number of sellers to attract a large number of buyers. Use customer benefit marketing methods such as lucky draws and discount vouchers to motivate your users to download the app. Every business's dream is to develop an application that will be profitable for them. You can reach out to the best marketplace development companies to turn this dream into reality.
For more informative posts about everything from tech, lifestyle, business, and be sure to check out more blog posts at Cliqzo.com.