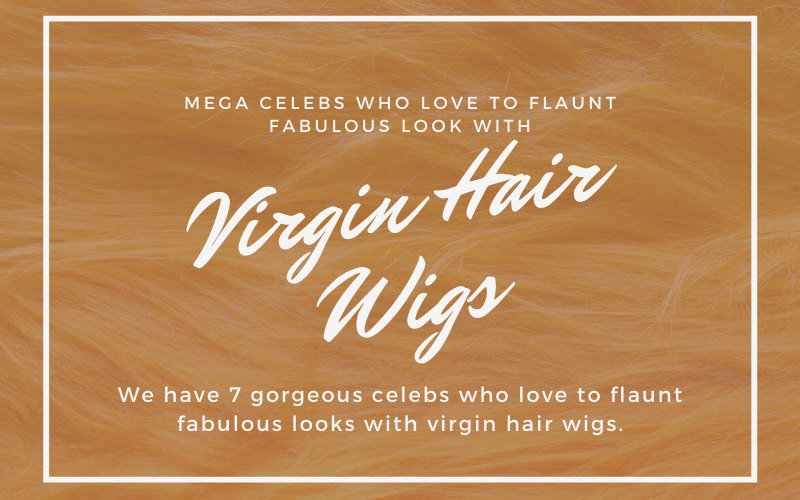 There was a time when women wore wigs and hair extensions so secretly that they never acknowledged their use. What a difference a generation makes!
In today's world, the stars of Hollywood and even recording artists not only praise them but also explain how they allow anyone to mix up their hairstyle without causing lasting harm or hair loss.
Lace front wigs that emerged on Hollywood movie sets were so comfortable and unnoticeable that artists continued to wear them after the cameras stopped rolling!
Celebrities who adore wearing wigs have been identified, so if they can pull it off, you can too!
We have seven gorgeous celebs who love to flaunt fabulous looks with virgin hair wigs.
1. Beyonce
When it comes to her hairstyles, Beyonce is dynamic; so much that she confessed in a 2015 Flaunt Magazine story that she has a hair closet to keep all of her wigs and hairpieces. Yes, a hair closet.
According to another article, Queen Bey wears wigs, hairpieces, and weaves, and it's easy to see how she looks breathtaking on every red carpet.
Similar to other stars in the industry, the singer frequently changes her look through wigs, extensions, and hairpieces. You will notice that Beyonce's go-to color is blonde, and her stylist revealed that Bey switches the color of her wigs every three weeks.
Beyonce's natural hair is on the curly afro side, but she wears blonde virgin hair wigs, among others, to achieve gorgeous straight or long wavy locks.
She is one of several celebs who wear lace front wigs because they mimic a natural hairline. Anytime, everywhere, the hair wig gives her natural-looking, lustrous locks.
2. Cardi B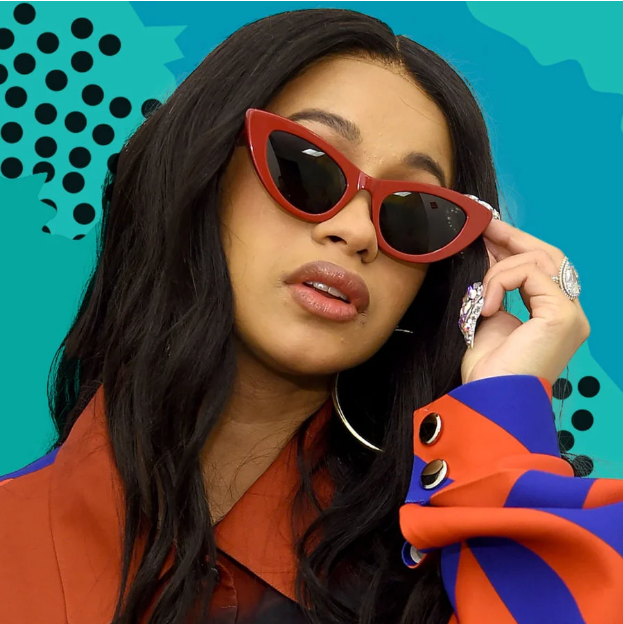 Cardi B's career has progressed significantly since her introduction to Love and Hip Hop: New York. She is now a living legend when it comes to bold wig choices, both in terms of color and style.
Her bubblegum pink wig with a ribbon of hair went viral back in April. The hairstyle was created by tying half of the wig in a bow on her head and left the rest in a low ponytail. Cardi B debuted a heart-shaped wig made by her go-to hairstylist Tokyo Stylez later in August.
It was later revealed that the invention was a part of a new show for Snapchat, which will focus on high fashion wigs.
3. Rihanna
Rihanna is the world's wealthiest female musician, is another mega-celebrity who loves wearing hair toppers, wigs, virgin hair bundles, and extensions.
Rihanna can pull off any style, from pixie cuts to a bold red mane. Fenty Beauty's founder has been photographed sporting a range of haircuts of all lengths and colors through lace front wigs and bundles.
The singer uses quality wigs, bundles, and extensions to change up her look on a regular basis. The star's hair has been the subject of numerous hairstyle inspirations.
Rihanna and other celebrities on this list wear virgin hair wigs to attain the look they want both on and off camera, and it is difficult to choose one of Rihanna's best wig moments. The pop diva knows how to dress and style them to create the most stunning appearance. That could explain why she likes to flaunt different looks.
4. Nicki Minaj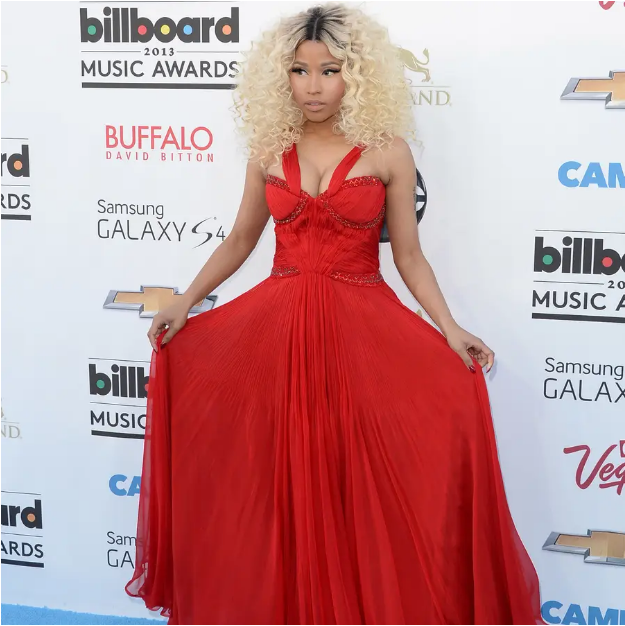 When the Young Money rapper first arrived in Hollywood, her extravagant wigs were the talk of the town. Since then, she's experimented with more moderate appearances while preserving her signature bold flair.
Nicki Minaj has changed her hairstyle more than any other celebrity in the entertainment industry, and she has been smart about it too. Minaj sports different hairstyles and gorgeous colors through wigs, bundles, and extensions. Whether she's wearing synthetic or human hair wigs, Nicki Minaj has the best virgin hair brands at her disposal.
The rapper has worn almost every color, length, and texture under the sun. Nicki Minaj has created a name for herself with bold hairstyles that aren't for the faint-hearted. You don't have to go blue, green, or hot pink to get virgin hair wigs that look great on you.
5. Kerry Washington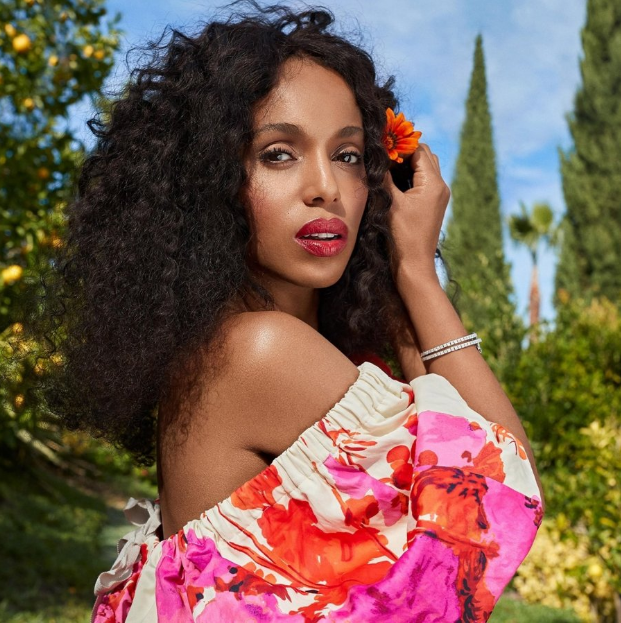 The actress rose to fame after portraying Olivia Pope in hit the ABC drama series Scandal. If you're a fan, you are probably aware that her natural hair is curly. It's more of an S-shape than a spiral, and it's not too tight.
Kerry Washington stays away from heat-styling tools and anything that can potentially damage her natural hair, but did you know that she wore hair wigs while filming the T.V show Scandal?
Whether she's wearing a hairpiece or sporting her natural mane, Kerry Washington makes her head turn everywhere she goes.
6. Taraji P. Henson
Have you ever seen the drama series Empire? Do you know who played Cookie Lyon, the primary character in Empire? It is Taraji P. Henson. The 49-year-old earlier stated to her fans that she no longer damages her natural hair. She chooses to wear wigs while filming in order to avoid inflicting any hair damage.
Taraji P. Henson is another black celebrity that wears wigs, and she admitted that she did so in Empire. She wore her wigs and braided her natural hair in miniature cornrows. The wigs were a fantastic match for her head. She wears hair wigs to protect her natural tresses from the constant heat manipulation that takes place during the filming.
Henson also revealed that she sits under a steamer and deep conditions her curls to keep them looking healthy.
7. Tamar Braxton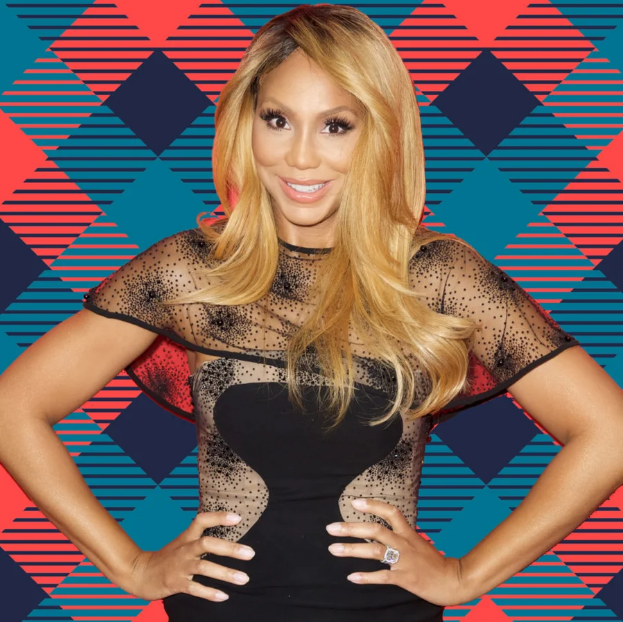 It's no surprise that Tamar Braxton, the youngest of the Braxton siblings and star of the famous show Braxton Family Values, is not only the most amusing of the lot but also the center of attention due to her collection of stunning wigs and weaves.
She revealed that she loves her straight wigs with bangs, but if the youngest Braxton feels flirty, she goes with her wigs that have mesmerizing curls.
Tamar Braxton is another celebrity who has a hair closet where she keeps her most prized possessions.
Gone are the days when women wore wigs in secret. The seven mega-celebrities, Queen Bey, Cardi B, Nicki Minaj, and Rihanna, prove that virgin hair wigs and other hairpieces are something to be proud of and worn with confidence.
Shop for 100 virgin human hair wigs, extensions, and bundles to recreate these stars' looks.
For more informative posts about everything from lifestyle, fashion, health, travel, and be sure to check out more blog posts at Cliqzo.com.