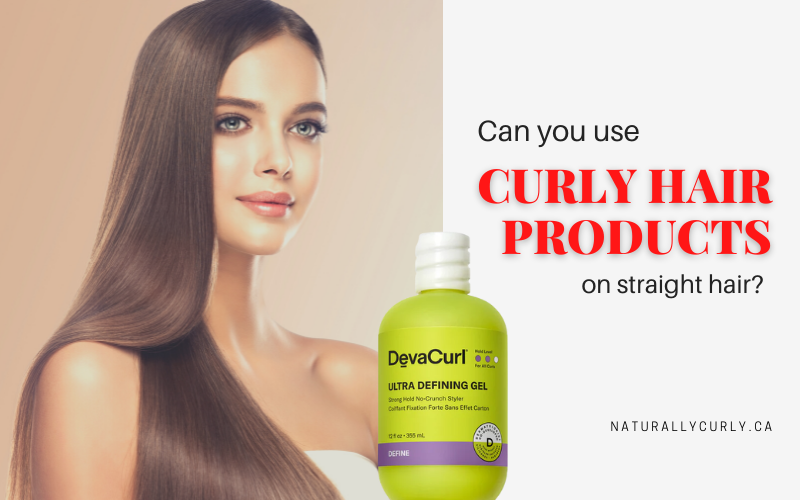 Curling Products For Straight Hair
Are you also someone who has used curly hair products on straight hair once and now keeps on wondering if you can continue using them? Well, the answer is subject to one's preference about how they want the result to be? Let's take a look at this blog, where we are going to discuss how curly hair shampoo on straight hair can leave an effect.
Keratin and its effects on hair
Both curly and straight hairs not only look and feel different but also have their molecular and follicle structures different too. These molecular and follicular structures are the reason behind their curly or straight looks. Let's understand it in simpler terms; there is a protein in our hair referred to as Keratin. If the keratin in your hair is bonded in the regular pattern, it gives off straight hair. On the other hand, if keratin in your hair has an uneven pattern, it will make your hair wavy or even curly. This is why hair care tips for both are different.
Needs for each hair type
The reason curly hair looks drier and coarser is that they tend to have crooked follicles, which don't allow the lesser natural oil to seep into the hair roots. This is also the reason why naturally straight hairs are easier to manage since they allow oils to seep into the root easily.
Curly hair products on straight hair
As of now, we have already discussed how straight hair is different from curly hair on a molecular level. This is the reason why curly shampoo products are different than products for straight hair.
Most of the products, including shampoo, hair serum, and oil are made for curly hair to give them an extra thick layer of moisture to protect them from being dry and itchy. Since straight hair already contains oil and naturally keeps its shine, using curly shampoo on straight hair is more of an overkill. This can also result in bringing your straight hair down.
However, the key use of shampoo is to clean off the scalp of any kind of dirt or excess oils. Any kind of shampoo can be used on straight hairs without worrying about damaging them.
YOU MIGHT ALSO LIKE:
Mega Celebs Who Love To Flaunt Fabulous Look With Virgin Hair Wigs
Curl defining cream on straight hair
If you are looking to use curl-defining cream on straight hair, then keep in mind to use a heating tool. This is to protect you from applying access moisture agents on your hair. However, incorrect use of a curl-defining cream on straight hair can also bring them down and not keep you from achieving the desired volume. You can easily buy curly hair products online with great deals.
Will curly shampoo on straight hair will create waves or curls?
The straight answer is no. Using any shampoo or curly hair product on straight hair will not result in giving your hair waves or curls. To achieve natural-looking curls or waves in your hair, you will need to use any heating tool while using curl-defining cream.
However, it will keep your hair moisturized and define existing waves and curls in your hair by using an extra thick layer of ingredients. This is why, thanks to hydration, your existing curls will become more defined, hence giving you a waiver look.
How to use curly shampoo on straight hair for maximum effects
To clean your hair thoroughly, you need to make sure that you are rinsing your hair completely. This will allow the shampoo to seep into your hair roots and evenly distribute hence cleaning your scalp completely.
Don't be one of those people who use so much hair shampoo, wishing to get faster results and end up with 2 bottles of shampoo in a month. Using an adequate amount of shampoo will not only give you an economic advantage but also help you with your hair health.
Massaging your hair gently will allow the shampoo to distribute in your hair evenly and clean it thoroughly.
Remember to rinse your hair properly after using shampoo. To be safe, spend at least 1-2 minutes rinsing them.
Conclusion
We would like to encourage you to be experimental and try new products with your hair. This way, you will know what works for you and what to avoid. While shopping, read proper descriptions and then buy curly products online.