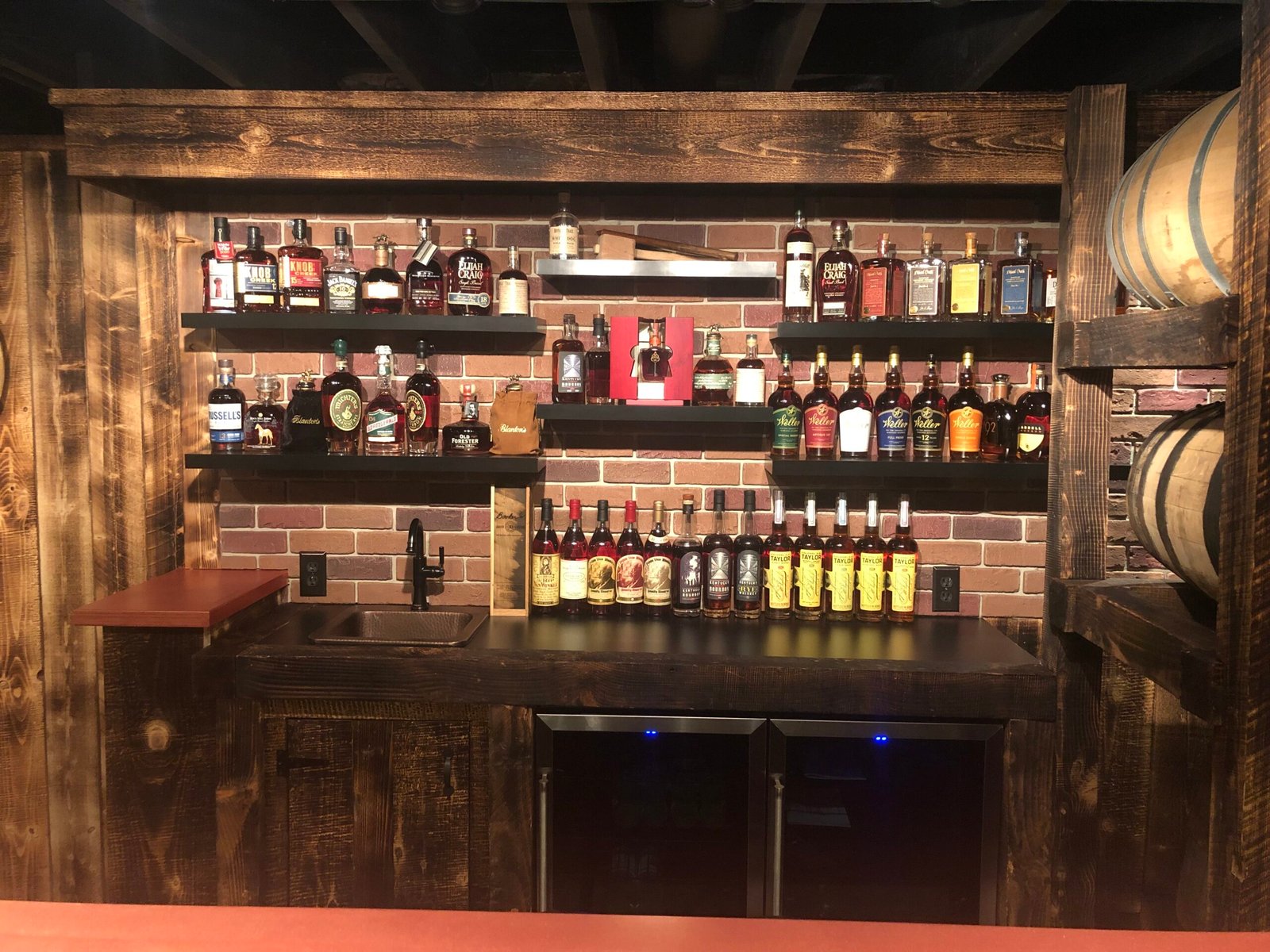 Home bars have always been popular, but the pandemic made them even more popular. After a long day of working from home, hitting the bar for a drink is a great way to unwind, and with a home bar, you do not even have to put on shoes. Whether you love a bar with a rustic look, a sleek modern look, or something that looks classy, you can customize your home bar to fit your personal tastes, and one great way to do that is with brick veneer.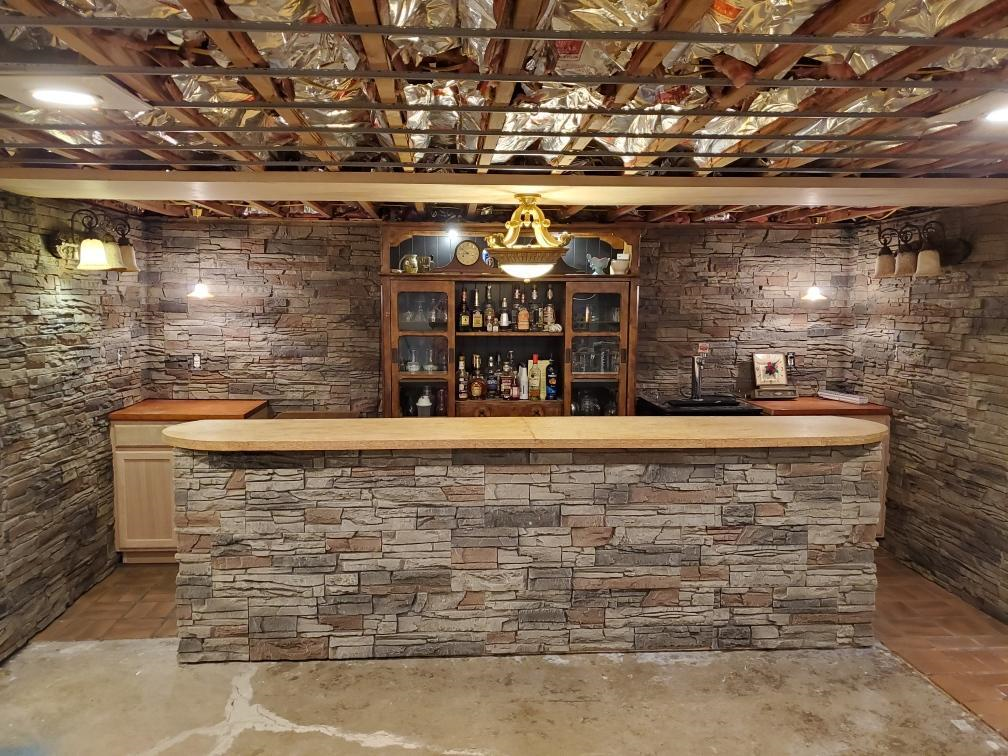 Since your home bar is about your personal tastes, you can get creative with it, and you can even shake things up and try something that would not be part of the rest of your home design. A fun way to decide on your bar style is to make it work with your drink of choice. For example, if you love martinis, you might want a classy-looking bar; a margarita lover could make their home bar look beachy; a beer and mead lover might choose a more rustic-looking bar.
Depending on the rest of the room, exposed brick can make a room look rustic or industrial, but installing real brick in your home can get expensive quickly, and it is not an easy project to DIY. That is why brick veneer is a great choice if you want to have the exposed brick look in your home without the construction timelines and expenses that come with installing natural brick in your home bar.
In this article, we will look at how to make your home bar look rustic using brick veneer.
Why Build a Home Bar?
Having a DIY home bar means that when you want to grab a drink and unwind at the end of a long week, you can go home, kick off your shoes and unwind without having to worry about driving home. Real bars are also usually overpriced, with two drinks costing nearly as much as an entire bottle plus mixers. You will save a lot of money by drinking in your home bar instead of going out, which is great for you and any friends you invite over for a drink. 
Even if you do not drink, you can still create a home bar; just make it a coffee bar or breakfast bar. It can be a little haven for you in the mornings before starting work and a great place to entertain if you decide to host brunch for your family. These can also help improve the property value of your home if you decide to sell it. Unique features like a home bar can be a great point to help you sell.
A Rustic Mini Bar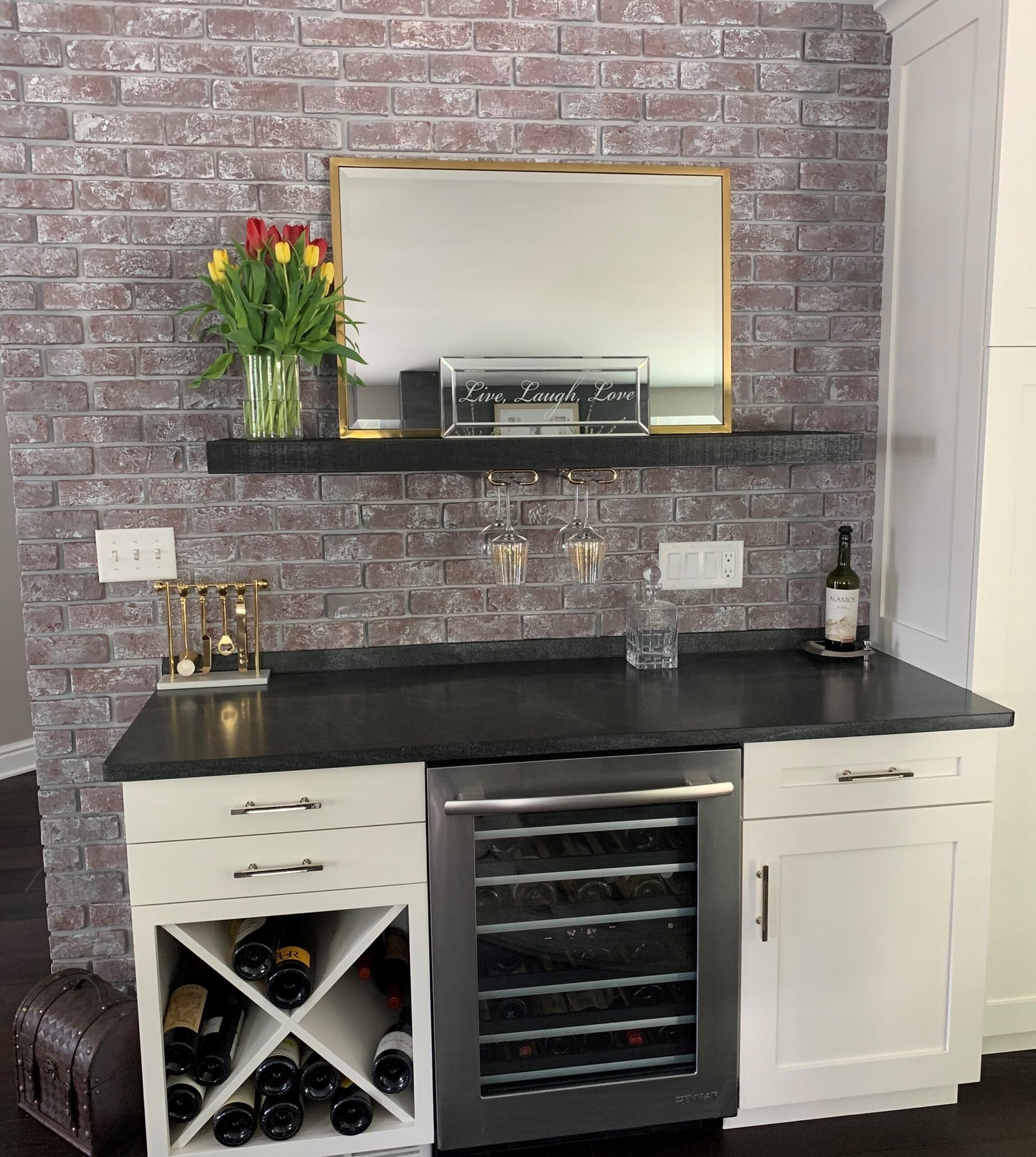 One fun way to combine rustic and modern is to make a mini bar with faux brick. This is perfect if your home does not have enough space for you to have a large full bar but still want a partial bar. You just need a small counter to mix drinks on, put some cabinet space underneath it to hold your glasses and bottles, and then you can put some brick veneer behind it to give it a beautiful rustic look. Choose a dark wooden cabinet to maintain the rustic look. You can also install the brick veneer onto the front of the cabinet and counter to complete the look.
The Cabinet Bar
Do you have a closet you are not really using? It can be easily converted into a small home bar. This allows you to hide the bar in plain sight but is easy to access when you need a drink or are having a party. You can add shelves to it or bottles and glasses and give it a small counter space. You can hang a small wine rack in the cabinet as well for bottles and also add a mini fridge to keep things cold. If you have children, the cabinet is a good option because you can lock it, and it is easy to keep them out of it. To make it even harder for the kids to find, you can add brick veneer to the exterior of the cabinet and the walls around it and hide the doorknob to the cabinet among the faux brick.
Rustic Basement Bar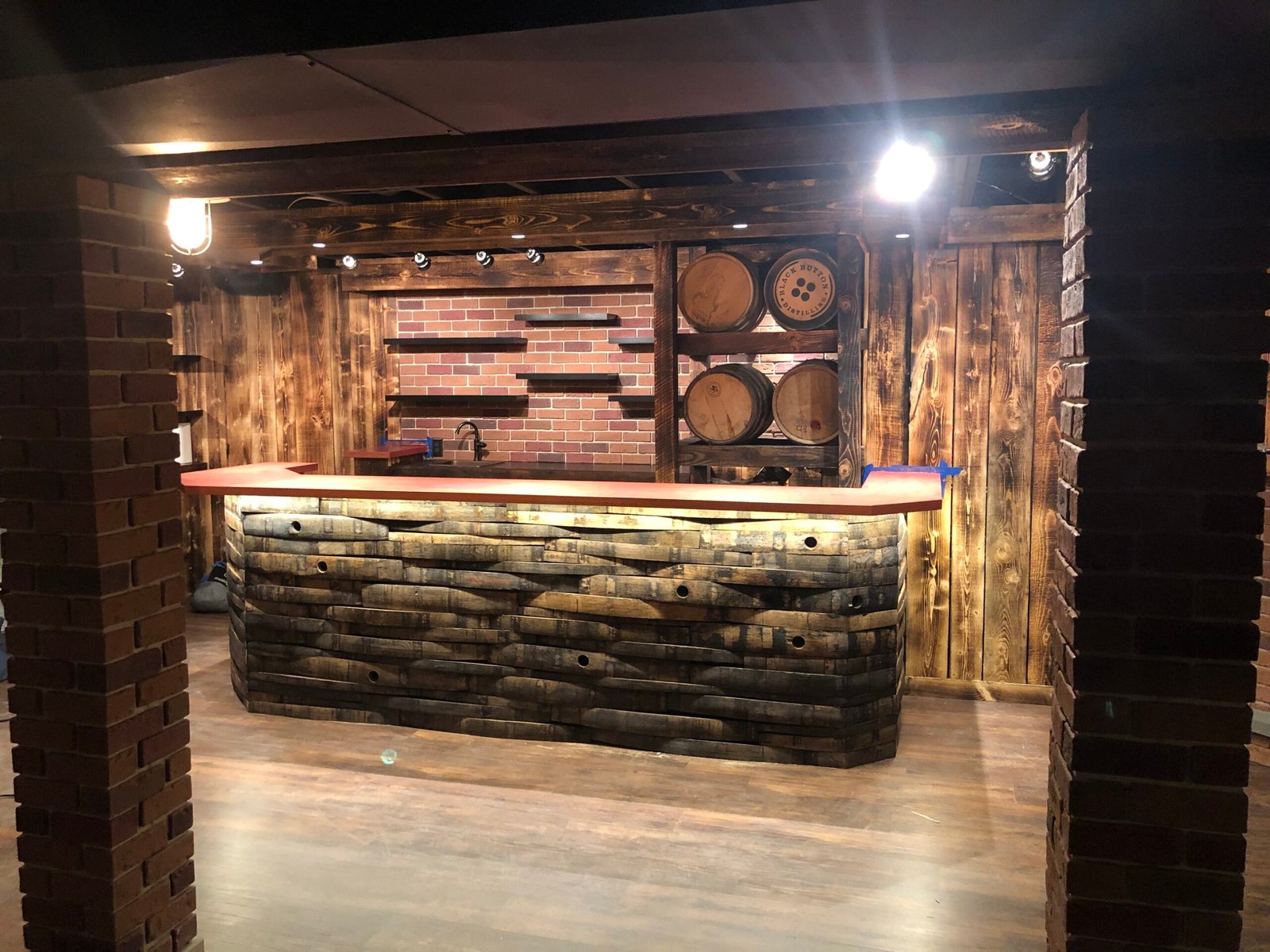 The basement is a popular place to turn into a home bar, and you can turn it into a beautiful, rustic bar using faux brick. The first thing to do for this is to install brick veneer on the walls. Then you need to add a wooden bar and shelves to the room. The brick veneer can also be installed on the bar itself to continue the rustic look. You can even get some empty casks for decor to give the bar a more authentic feel. For lighting, get some beautiful sconces that look old or rustic to add to the ambiance of the bar. Another unique touch is to install an electric fireplace, which can give the bar both warmth and ambiance. Some old wooden wine racks on the walls can also be a good touch to give it a rustic charm.
Final Thoughts
If you are considering adding a bar to your home or changing the look of your existing bar, giving it a rustic look is a good choice. You can customize and personalize it easily and enjoy that rustic charm while having a drink with friends. Making your home bar look rustic is easy with brick veneer or faux stone. When you add a wooden bar top or wooden shelving can enhance it even more.
There are many décor options and furniture that you can select too that will complement the rustic look of your home bar, including the light fixtures and seating you choose. Bar stools are the most common choice, but you can also add large wooden bench seating to give it a more rustic look. Have fun with the design, it is your space, so it should be something that you love to spend time in and show off to your friends and family.