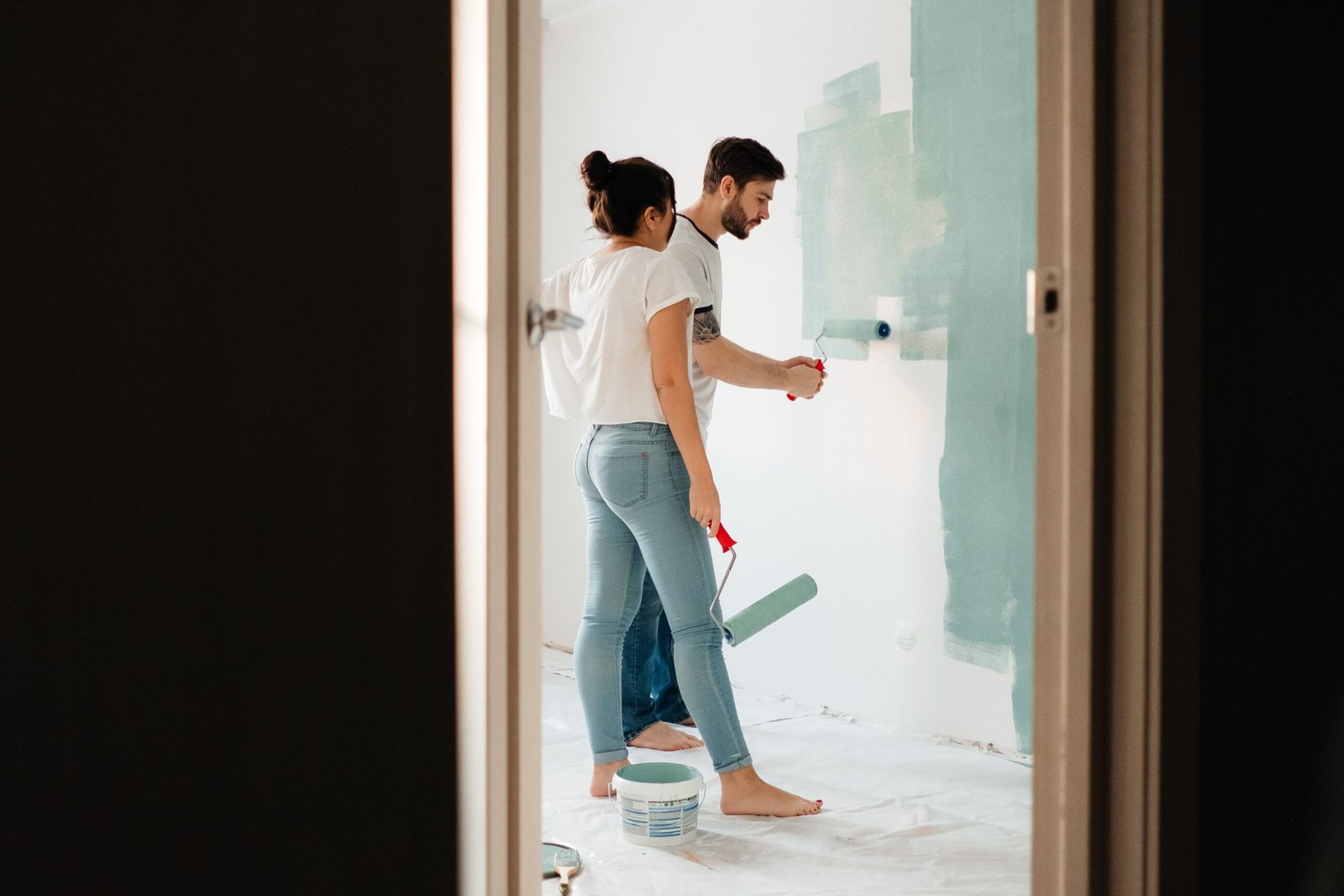 According to the Sydney Morning Herald, Australians are spending 1 billion dollars a month on the renovation and improvement of their homes. It's safe to say that this renovation boom is breaking all records and it's partially fuelled by the COVID government stimulus.
If you're also looking for ways to improve your home, but you are not willing to break the bank, here are some essential home improvement tips that can help you out.
Top 7 Home Improvement Tips Every Homeowner Should Know
1. A fresh coat of paint

We have established by now that a fresh coat of paint can make a world of difference. Even if you don't change anything else in your home, new paint colour can completely change the feel of an entire room, if not home. 
So, one of the best home improvement tips that we can give you is to paint your home in new colours. Choose the colours and shades that will make your home look inviting and cozy.
Currently, some of the most popular paint colours of 2021 include blues, greys, earthy neutrals, natural greens, and similar colours. As for 2022, predictions are in favour of earthy tones, warm neutrals, greens, pastels, so very similar to this year's trends.
2. Upgrade flooring
Another home improvement tip that can pack a punch is upgraded flooring. Depending on your tastes, you can choose to stick with carpets or you can install hardwood flooring.
You can always have your current carpet cleaned. In case your carpet is beyond saving, you can take a look at the wide variety of carpets that Carpet Right has to offer. Choose something that fits your needs and style.
As for hardwood flooring, it can range in price. However, if you decide to install it yourself, you can save a good chunk of money.
3. Do some upgrades to the bathroom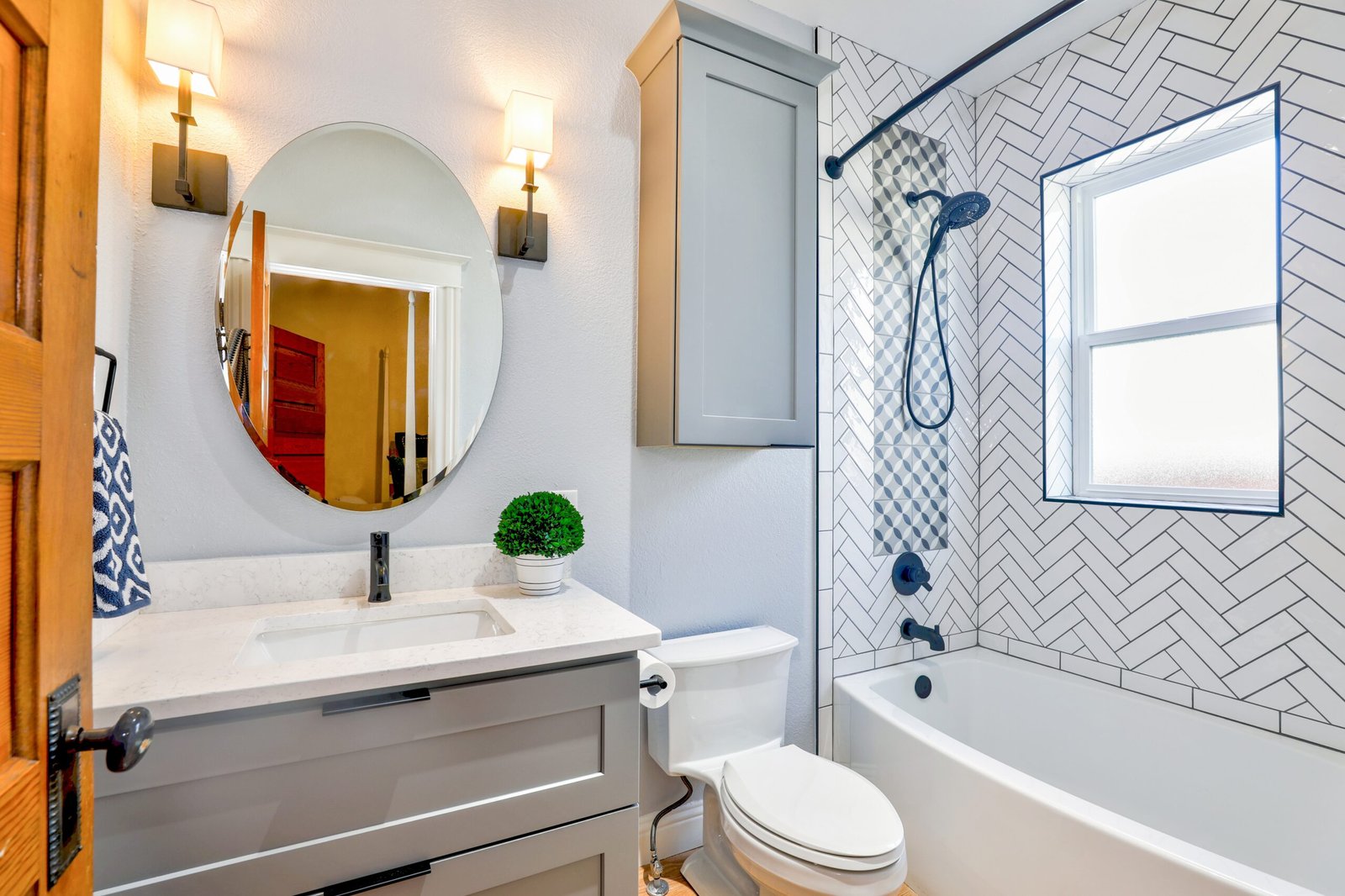 Remodelling a bathroom is not a DIY job, especially if you have no experience at all. However, what you can do is make some easy bathroom upgrades that will completely transform your current bathroom.
You can easily replace your current bathroom fixtures. A new faucet, showerhead, new lighting – you can do this by yourself without a problem. Then you can upcycle your vanity and mirror. 
Simply grab some paint and paint the vanity, replace the hardware on it, and if you can replace the countertop as well. You also replace the mirror with something more modern. 
As a final step, you can swap out the towels, bathroom rug, and other similar items.
4. Simple kitchen update
Your kitchen also needs some love, and we're not talking about taking on big projects. What you can do to improve your kitchen is repaint your kitchen cabinets, change hardware, upgrade countertops, maybe add a new backsplash, change faucet and light fixtures, and voila – a new kitchen!
5. Update light fixtures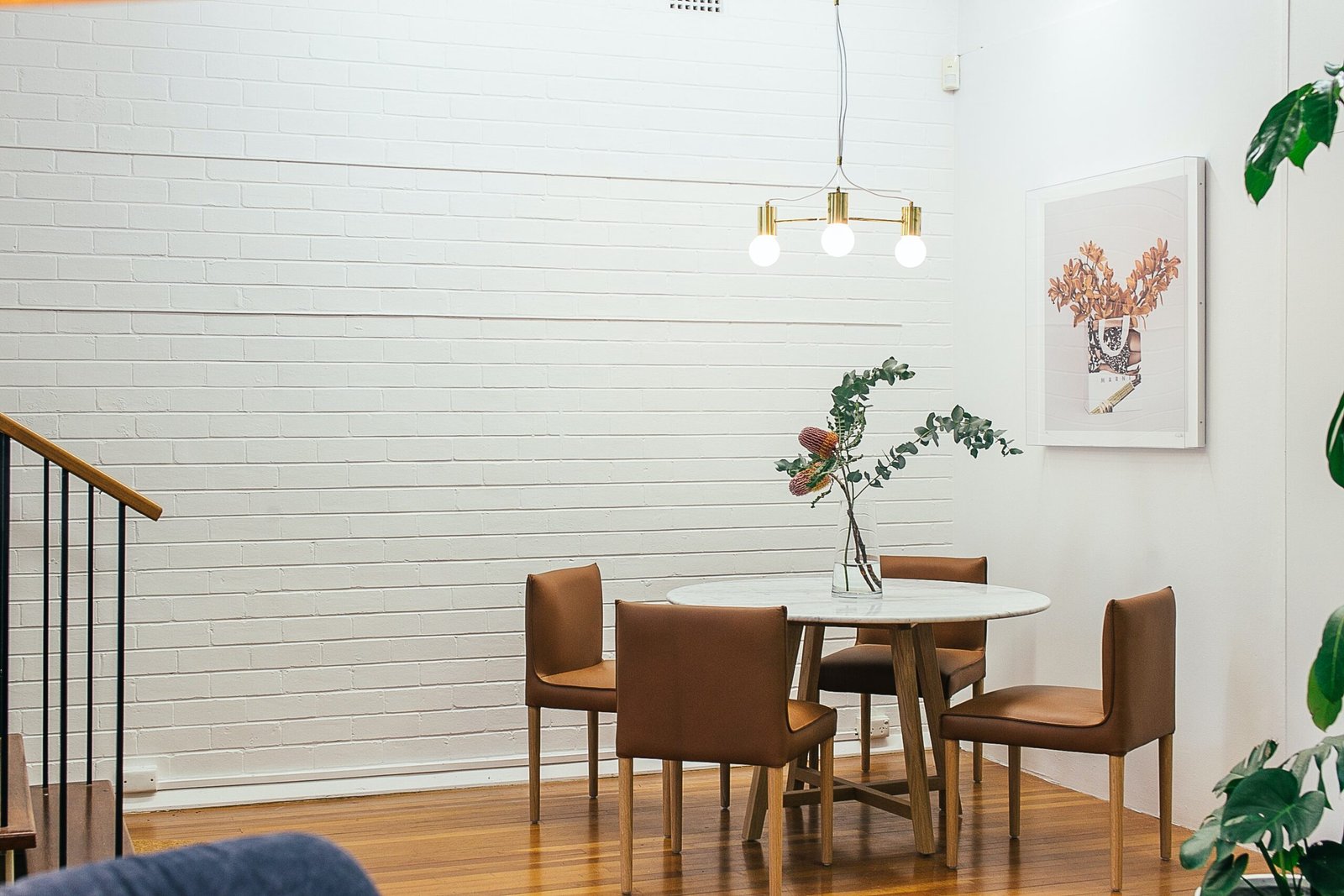 Another thing that you'd never think could make a difference is changing light fixtures. However, simple upgrades are always better and they make a significant difference – not to mention that they are not expensive! 
So, update your current light fixtures with something more modern and more energy-efficient. Swap your regular light bulbs with LED ones. LED lights are not only more energy-efficient, but they also last longer.
6. Don't forget the exterior of your home 
When thinking about home improvements, people usually think only about the inside of the house, completely forgetting the exterior. And exterior also needs some TLC from time to time.
What you can do to improve the outside of your home is to give your front door a fresh coat of paint. Do something fun, something that will make your home stand out – like painting your front door red or any other bold colour. Then pain the windows and window shutters, as well. Replace siding if it's in bad shape. Or simply pressure wash it – sometimes all your home needs is some good pressure washing!
7. Curb appeal
You can also dedicate some time to fixing the curb appeal. First impressions are important, and if your front yard is a mess, it's time to change that. Add some flowers, remove weeds, trim existing bushes and trees, simply improve the curb appeal and make your home attractive again.
If you never really had an interesting front yard – now is the right time. Plant some plants or flowers, add interest to the front of your house – you wouldn't believe the change it can make.
And there you have it – 7 essential home improvement tips. Hopefully, they inspire you to make some changes on and in your home. And remember, you don't need to break your bank in order to make your home shine again.
Finally, hold regular drills on how to respond in a fire emergency so that everyone knows what to do during an actual event. Following these simple tips will help ensure the safety of your tenants should a fire occur at your apartment building. Check out an apartment for rent in Nashville.