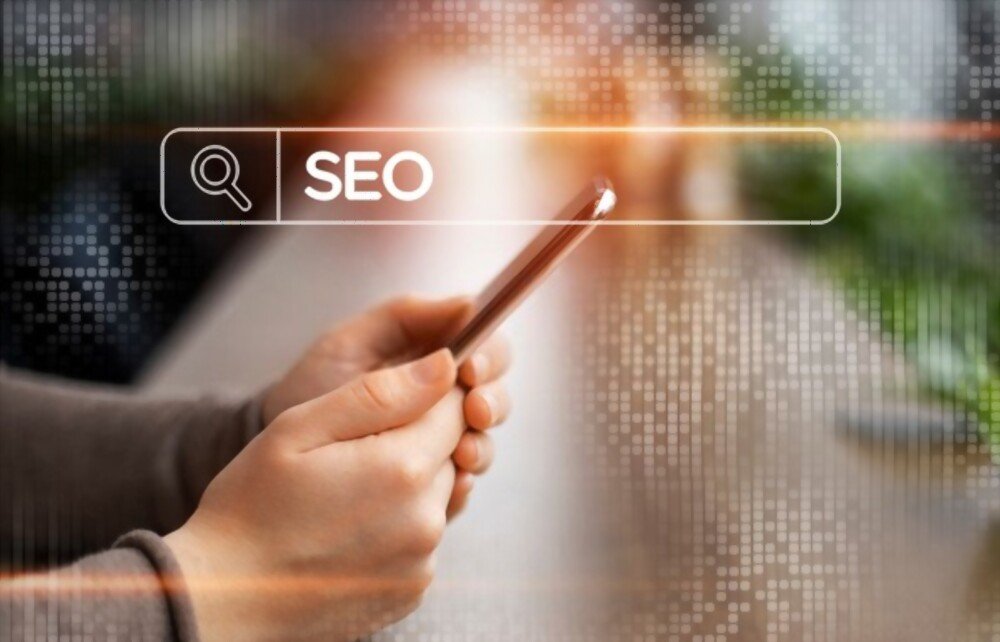 Mobile Optimization in SEO
The usage of mobile and tablets has become quite common in the past few years. According to a survey, about 58% of people search on Google through their smartphones or tablet rather than a PC. Well, even most of the transactions are done on mobiles these days. For these daily workouts, mobile-friendly websites should be one of the topmost priorities for webmasters. This SEO optimization may lead to many loyal customers so it can be counted as one of the most important criteria for a business-consumer relationship.
Now, that's where we need to emphasize SEO mobile optimization:
What is Mobile SEO?
Mobile SEO is the process in which you optimize or standardize your website in a mobile-friendly manner. This means that the mobile user can easily access their favorite sites without any hindrance as the screen would be optimized to the smartphone's size. Mobile optimization would look at your page speed, your page size and structure, and design for a better mobile-friendly experience.
As the markets are exploding with more and more mobile users, the importance of mobile SEO is increasing day by day.
Why Is Mobile Optimization SEO important?
Some of the websites are not optimized so it is quite hard for mobile users to read from that website. About 40% of transactions are done from mobile and about 58% of searches are done on a mobile device or a tablet. These portable devices are going to be ruling the searches in the near future.
Another point not to be missed is that mobile-friendly websites can really help the business to bloom indirectly. This means that if a web page is doing business on its site, the users would come one after another into that web page and would buy anything of his/her liking, if the site is mobile-friendly, of course. A perfect mobile SEO is to adapt to a perfect and un disturbing experience for mobile users. This also helps those mobile users that want to start a business with you. A site with no optimization will lead to a negative impact on your business which will lead to fewer sales.
Why is SEO Optimization Important for Mobile Views?
At least, Google is optimizing its sites for Mobile SEO. it even launched a  Mobile-friendly update to its software. This helps the users to experience a mobile-friendly atmosphere in which there would be no zoom-in or horizontal scrolling. This update would also help to prioritize those sites which can fit a small screen.
Before this update, Google's algorithm would work in such a way that if a search is from a mobile user, the algorithm would change its data to Mobile SEO and if it is searched from a PC, it would convert to desktop mode. After this update, Google's algorithm would open searches on Mobile SEO. The software update wouldn't be a problem if Google didn't make mobile SEO the main priority.
Another point that should be cleared is that Google doesn't consider mobiles and tablets in one category. Well, it doesn't quite change mobile SEO optimization. In terms of Google, mobile means smartphones only.
What are the Basic Practices for Mobile SEO?
There are many basic practices for Mobile SEO. I would suggest a few of them. Most important of all is the page speed, page design, and optimization of meta structures or descriptions. The page speed plays an important role in mobiles rather than desktop users. This can be achieved by reducing redirects and minimizing codes.
The page design for mobile users plays a great role in mobile SEO. The structure and design should be acceptable for mobile users. There should be no pop-ups as it is difficult to close on mobile devices and can decrease users from that site. Another important feature about the page design is that the buttons should be big enough so no accidental clicks can occur.
The descriptions should be optimized into more mobile-friendly interferences without replacing the quality of material you are writing. Always keep in mind that you are working on a smaller space.
A navigation tool is also an important tool for mobile users. A complicated navigation tool can be difficult for the users which leads to a decrease in the number of users. Create user-friendly and mobile-friendly navigation tools for a better environment for the audience.
A perfect piece of advice for making mobile optimization in SEO is to make mobile content. A mobile-friendly content should be paragraphs distributed in two to three lines. Photos and videos can also be added to make the content more eye-catching.
Create a separate URL for your website so your site can be used on both mobile devices and desktops. This point would be explained more in detail in the next paragraph.
What are the 3 Configurations Used for Optimizing Your Website for Mobile SEO?
The three ways to optimize your site for Mobile are:
This is the way to configure on the basis of two URLs. The desktop would have the same URL but for the mobile version, an 'M' would be added to the URL address. That means you have two sites with different versions. This will help the site to figure out which device is the user using. It is a complicated configuration and isn't recommended.
A better option rather than a separate URL. Dynamic serving has the same URL but has HTML that is different depending on the device which is used. This one is also not recommended as it needs different versions and it can not recognize any new device.
This is basically recommended by Google itself. It doesn't require any different URL or different HTCL and can provide user-friendly interference. There are fewer SEO hindrances and no redirects. Hence, it is more acceptable and convenient rather than separating the URLs or having different HTML.
Wrapping Up!
Mobile SEO is an important part of your online business. With these strategies and practices, this part can be done in a more convenient and easy way. As the consumers are more mobile-users, a mobile-friendly and user-friendly environment should be given. A technical plan should be revised for a perfect Mobile SEO to increment your business.
If you're looking for data-driven SEO package services in the USA then you need to rely on the professionals that can guarantee the results.