Technology
How to Merge Password Protected PST Files With or Without Password?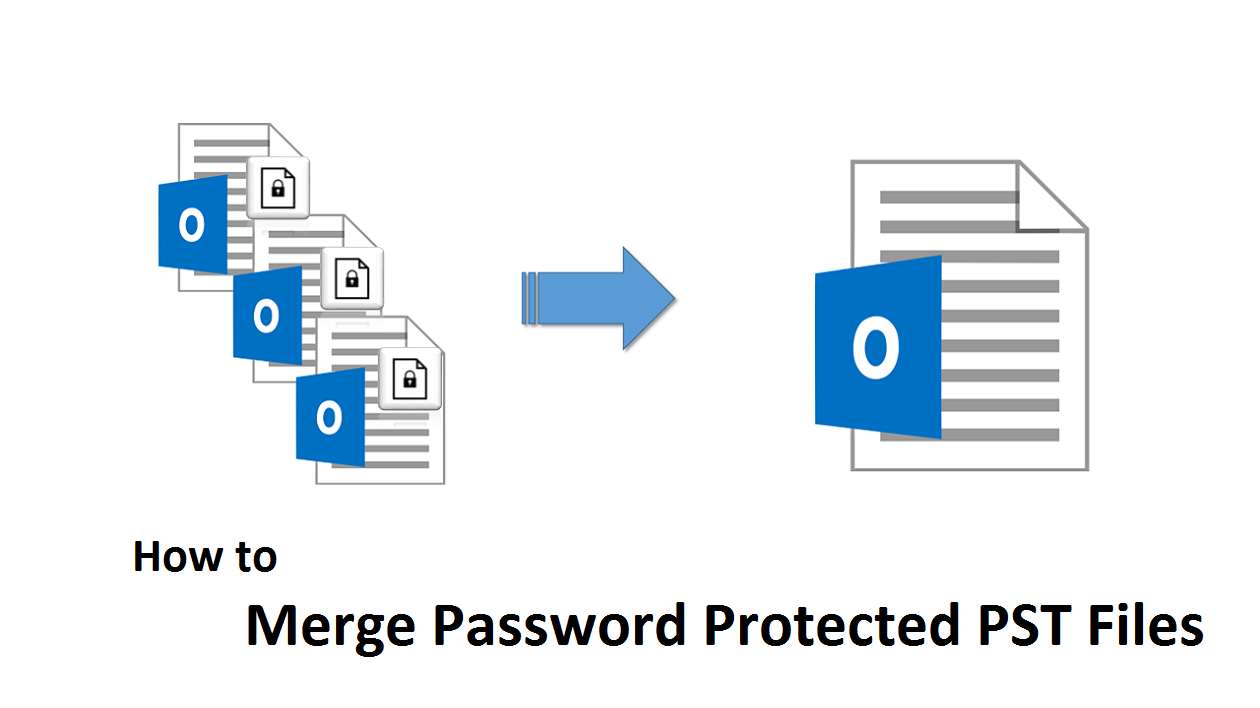 Summary: This blog discusses the best and successful solution to merge password protected PST files. If you have the same concern and finding a solution, this is the right page to fulfill your request.
Outlook is growing in popularity as it is used around the world for communicating and managing daily tasks. It is available for both Windows and Mac operating systems. Users may have two or more email accounts in Outlook to manage their data. It supports the PST file format known as Portable Storage Table, which stores all information related to data like email, address book, calendar entries, and more. The user archives or exports his data as a backup to a PST file. Outlook offers its users the option to protect the PST file with a password during the file creation. Now the user has multiple PSTs that are password protected and want to merge them into a single file.
Is it possible to merge multiple password protected PST files? This is a big question for users who face many problems in managing their various PSTs. Now what can you do to fix this problem and why should you combine PST files together?
In this section, you will get the answer to all these questions. After that, we are going to tell you the best possible methods that can be used to merge password protected PST files.
How to Merge Password Protected PST files?
There are two scenarios here,
One is that the user knows the password of the PST file
Second, the user does not know the password
According to the first scenario, it is possible to do this task with the Outlook application. However, this task is divided into two parts as Outlook does not provide a direct tool or way to do it.
According to the second scenario, the user should have to seek the help of an automated tool such as SysTools Outlook PST File Merge Software for Windows. Because there is no manual approach to merge password protected PST files if you don't know the password.
Solution to Merge Known Password Protected PST files
First, you should create a new blank PST file in Outlook.
Go to Home > New Items > More Items > Outlook Data File.
Give a location to save the new file and also provide a name.
Click OK and you will see a new PST file is created in Outlook.
Now, you need to import all old files to the newly created PST file.
For this, go to File > Open & Export > Import/Export.
Here, Import and Export Wizard will appear, select the option "Import from another program or file".
Next, select the "Outlook Data file" option to proceed.
Click on the Browse button and select the PST file which you want to import into a new one.
Select the folder in which you want to import. Also, check the Include Subfolder option to continue.
In the end, hit the Finish button to finalize the task.
Important Note: When importing into a newly created file, you should enter the password of the PST file. You will need to repeat the import process for each PST file that you want to merge, entering the password each time.
How to Merge Password Protected PST files which are Not Known?
The automated tool mentioned in the section above is efficient enough to merge multiple password protected PST files. It supports merging multiple password protected PST files into one file without entering a password. Don't worry, none of the information stored in the PST file will be lost or remain in its original format.
With this tool, it is possible to combine all data items which are available in the PST such as email messages, calendar data, contacts, tasks, journals, and notes. The software is 100% secure and combines password protected PST files with a full accuracy rate.
Steps to Combine or Merge Multiple Password Protected PST Files;
Step 1. Download, Install and Launch the software on the Windows PC.
Step 2. Go to Add Files or Add Folder option to select the PST files.
Step 3. Choose the Merge or Join option as per the needs and click Next.
Step 4. Select folders and choose between, merge in existing PST, new PST, or Outlook Profile.
Step 5. Select required items and filters and press the Next button to start merging.
So, this is how you can combine your password-protected Outlook data files without entering a password using the amazing software.
Why Should You Choose SysTools Over Others?
100% security with zero loss of data
Supports all versions of MS Outlook and Windows OS
Works well with all types of PST files
Ability to merge and remove duplicate items
A standalone program that does not need an external application
24* 7 customer support for user's help
Free Trial Version Available for checking tool's working
Why Does the User Need to Merge Multiple PSTs Together?
There are many reasons or benefits for merging PST files into one file. Here we are discussing some of them:
Users will need to merge PSTs if he/she has combined their accounts from multiple services.
When you're backing up a PST, merging them is a good idea.
If you're considering merging the multiple accounts. It can be a great way to find order and manage everything from a single interface.
If you plan to switch from Outlook to another service and have a lot of email data and want complete data migration, this task can be easy by merging all PSTs into a single file.
If you receive files from a team, family member, organization, or any other group of people, merging is the easiest way to handle them all in one PST.
Conclusion
Merging PSTs is the finest way to manage a large amount of data and avoid data corruption issues. In the blog above, we discussed how to merge password protected PST files. We are providing the solution in two scenarios, first for the users who know the password of the PST file well. Second, for those users who do not know the password. Choose the solution according to the needs and merge multiple password protected PST files into one.