Entertainment
How Virtual Escaperooms Paved the Way into the Birthday Party Scene?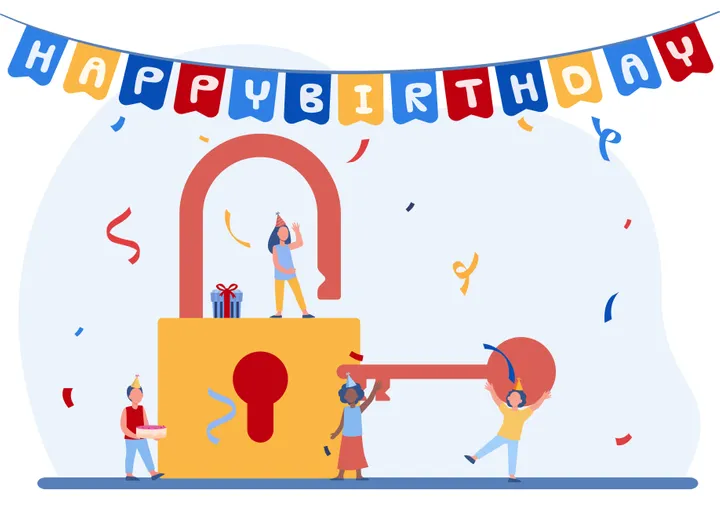 Our world had to battle a deadly disease. We all are aware of the consequences of the coronavirus around the globe. This pandemic not only affected the livelihoods of individuals but also deeply impacted their productivity and excitement. Without a doubt, our mental and physical health was drastically affected by the same.  
Individuals saw a great decline in their productivity levels. This situation screamed for attention. Binge-watching web series became a burdensome activity. People were hoping to stumble upon an adventurous opportunity that would make their hearts palpitate with excitement once again. Normal human interactions became a lethal activity, let alone partying with our loved ones. 
This situation is what boosted the virtual escape room games in no time. We are all aware that escape room games are brilliant ways to step into another realm stacked up with thrill and adrenaline rushes. Undeniably, participants from every corner of the world have showered these games with extreme love and admiration. 
This is so because escape room games provide a distinct encounter that you surely must've never experienced before.  So, without any more delay, just continue reading further.  
What Are Escape Rooms?  
Escape room games can be described as mini-dungeons filled with exciting puzzles and mysteries. Usually, escape room games revolve around an immersive storyline put together with the help of engaging clues and realistic mysteries.   
The adrenaline junkies who partake in these games are confined in an enclosed room. Their challenge is to decode and decipher all the mind baffling conundrums. But wait, that's not all! Every escape room game follows a particular time limit. Yes, you got that right! Escape room games have to be solved within the time limit of 60 to 120 minutes, depending on the brand.  
Individuals love the dopamine surges that an escape room game offers them. These fun activities are not just simple puzzle-solving encounters; instead, escape room games train individuals for the future.   
These games allow the participants to tackle a tedious situation along with the extraordinary time pressure. This helps the contenders inculcate life values such as team management, decision making, puzzle-solving, and a lot more.  
Birthday Celebrations And Virtual Escape Rooms   
Do you want to have an exciting blast on your birthday? Did you plan to host a celebration like never before? Do you also want your guests to experience a festivity that leaves their hearts pounding for more and bodies floating with adrenaline rushes? But, the pandemic ruined all your plans! Well, don't be disheartened because we have just the right option for you.    
You can host a virtual escape room birthday celebration while following all the social distancing norms! Yes, you read that right. Virtual escape room games allow individuals to dwell in the enigma of perplexing storylines.  
As we mentioned above, escape room games take you to an entirely different dimension stacked up with mysterious riddles that baffle you completely. Game enthusiasts from all around the globe love hosting their celebrations in escape room centers. But the pandemic put a location barrier that restricted individuals to partake in their most-loved escape room games. That's where virtual technology came in for our aid! Let's try to understand more about virtual escape rooms.   
How To Host A Virtual Escape Room Celebration?   
Hosting a virtual escape room birthday party is a quick as well as an easy process, and it is also quite exciting. The step-by-step preparation that leads you to this stupefying experience is completely out of the box! To make this process very easy, we have listed some easy pointers that will help you to host a birthday party in a virtual escape room.
Pick your favorite brand  
Internet is an incredible place to look for your favorite escape room adventure. Whether you want to go on a treasure hunt with your companions or you want to unravel the mysteries of a haunted cabin, the choice is in your hands!  All you have to do is explore through numerous possibilities and select an adventure that speaks out to you! 
Select a favorable time slot  
Once you have finalized your virtual escape game, you must move forward with the bookings. Escape room brands understand and take complete responsibility for guiding you through each step of your virtual adventure. We recommend you enquire more about your escape room game and then move forward to picking the preferred time slots. With the help of technological advancement, you can effortlessly do an online transaction to pay for your bookings.  
Invite all your pals  
Don't forget to send an invitation to all your gang. Try to include all the details about your virtual escape game and be very specific about the time slots. Additionally, you can also include some exciting elements to boost up the adventure thrill.   
For instance, telling your friends to show up in specific costumes related to the theme can add a pinch of excitement in no time.  
Download the required application 
Lastly, you must download the required video calling platform. Escape room brands opt for different video calling platforms to connect and have a virtual adventure. All this information is provided to you before your escape virtual escape game starts. 
Thus, make sure to inform your group and download the required application before your time slot. This should avoid all the chaos and confusion. Furthermore, you will be able to enjoy yourself freely.  
If you are still confused about the escape rooms and virtual technology, don't worry because we have summarised this entire article to help you understand the concept of virtual games and how they can add thrill to your birthday celebration. So, sit back and just continue reading further!  
Why Should You Host A Virtual Escape Room Birthday Party?   
We can sense your excitement stirring up. Are you excited about your virtual escape adventure? Well, you should be! Virtual escape room games are a once-in-a-lifetime experience, and you should surely give them a try. Below we have listed a few pointers that will help you understand why a virtual reality escape room celebration is perfect for your birthday party?   
Best bet during a global pandemic   
We all know that the covid-19 pandemic has come along with innumerable guidelines. One of the most serious ones is the social distancing barriers. Furthermore, numerous location barriers do not allow us to travel freely, and that's actually for our safety. So, we do not recommend you to go against any guidelines. After all, who would want to put their lives at risk, right? 
But at the same time, people want to immerse themselves in exciting activities that bring about a joyous stir in their life. In this scenario, a virtual escape room is your best bet! You can easily participate in these heart palpitating adventures from the comfort of your house! You do not have to step foot outside for any requirement whatsoever. 
All your bookings, time slots, and the entire game can be played virtually while maintaining your solace. Thus, it is one of the safest alternatives available out there for you and your loved ones!  
Bid adieu to your claustrophobia 
Numerous game enthusiasts around the globe have serial claustrophobia. We know that this condition does not permit them to stay in a confined location for a very long time. Enclosed rooms and spaces can give them major panic attacks that can lead to serious situations.   
We understand how this fear does not allow individuals to dwell in the enigmatic ambiance of an extraordinary escape game. But, fortunately, with technological advancement, you get an incredible opportunity! You can immerse all your senses in the baffling conundrums of an escape room adventure while sitting in your comfortable and cozy bed. 
You can solve all the puzzles and riddles while munching on your favorite snacks! But, we guess you won't get time to eat anything as the mind-spinning enigma itself will engulf you. 
Budget-friendly adventures  
Unlike the physical celebrations that come with a huge bill, you do not have to worry about budget when it comes to virtual escape rooms. These uniquely crafted adventure thriller games have been designed to be extremely affordable. 
Whether you are a student willing to throw an exciting birthday bash or you are someone who wants to have a great bonding time with all your loved ones, a virtual escape room game is just the right option for you! You can invite an entire group and go on a mission to unravel the nerve-wracking mysteries.   
A wide variety to choose from
The most exciting part about a virtual escape room game is that you get to choose from a wide variety of storylines! Are you a fan of mystery thrillers, or do you think solving a technical glitch is your cup of tea? Don't worry because virtual escape rooms have something in store for everyone! 
You get an ample amount of options to analyze and pick the best one from. You can take your time to explore different options, go through the reviews and then pick the one that excites you the most.  
Anyone can participate!  
Fear of missing out? Guess what? Virtual escape room games allow participants from any corner of the world to join and immerse themselves in an enigma. Now, do not worry about your family members or friends staying at different locations because they all can come together, and they have an interesting experience to cherish for a lifetime! 
All you need to have is a smart device and a stable internet connection to participate in a virtual escape room. That's it! You are all set to defeat the ticking clock and challenge the baffling conundrums!  
Final Verdict   
There is something unique about celebrating a special occasion with our loved ones! The cheerful laughs and giggles amount to an incredible memory that we tend to cherish for a lifetime!  
This pandemic has not only affected our day-to-day activities but also impacted our celebrations as well. Virtual escape rooms like breakout escape rooms have made it possible for individuals to virtually connect via a video calling platform and participate in thrilling challenges.
Virtual escape room games are loved and admired by game fanatics worldwide because the unique concept of puzzle-solving, along with the time limit, makes them forget all about reality! We trust that this article will help you understand more about virtual escape games, and you will have a clear idea regarding your next birthday celebration.