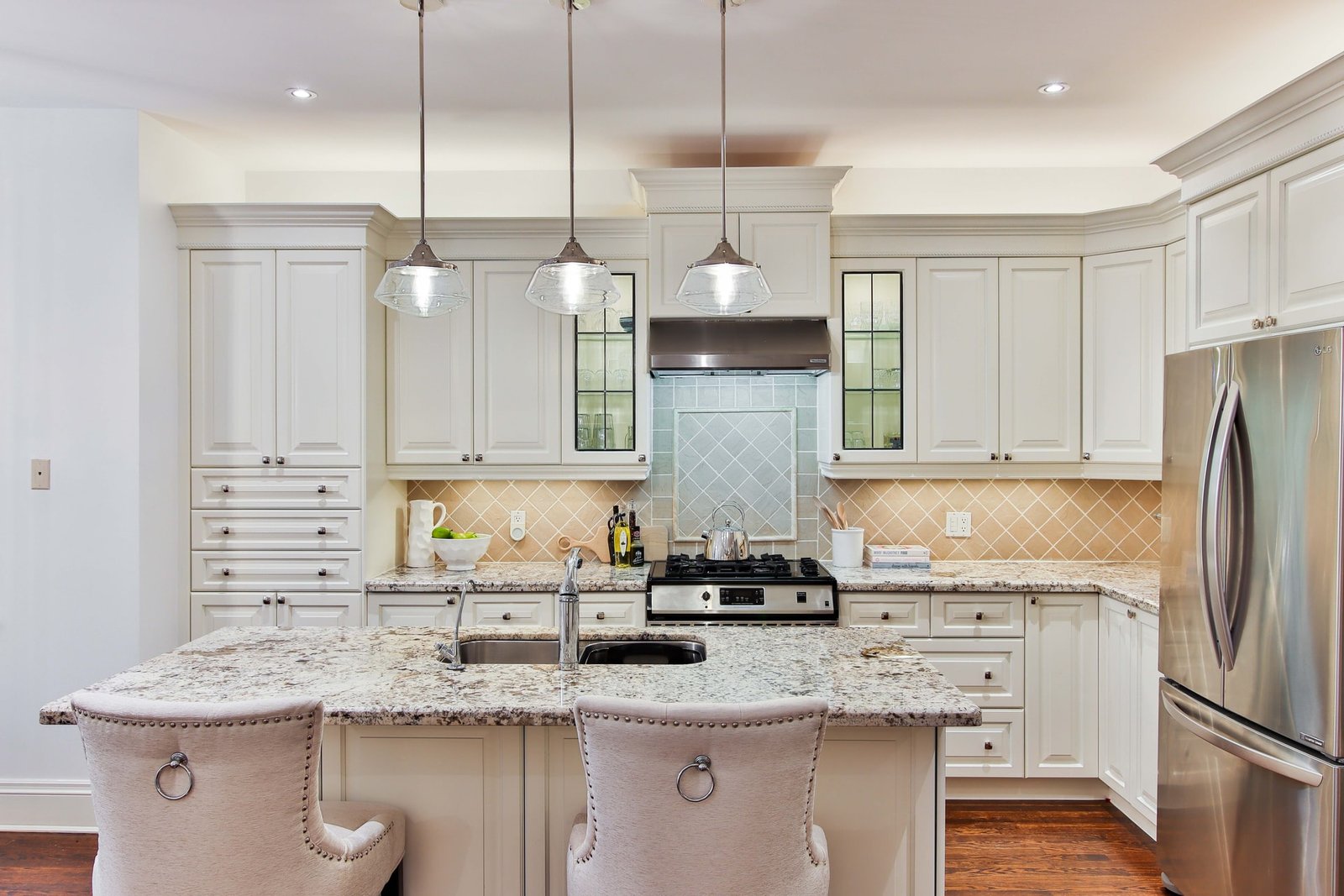 The kitchen might just be the most important room in the house. It's a room full of love and nourishment and should be treated as such. Updating your kitchen regularly can help maintain the overall structure of the home and keep things clean and safe. Updating the kitchen doesn't have to be hard or too expensive if you follow these tips.
Get New Small Kitchen Appliances
If you don't have small kitchen appliances, it's high time you splurged on them. If you do, take your kitchen update as an opportunity to get new gadgets. While some people think that these appliances are just a waste of money, foodies and cooks know they make your life easier and every cooking experiences more pleasant.
From mixers to wands to automatic choppers, you'll get rid of all the boring parts of cooking in one go. Don't forget about the electric kettle, either. It's great for more than just instantly boiling water for coffee and tea, as it can give you the hot water you need for your dish in a matter of seconds.
Smart appliances are a good investment for avid cooks, as you can schedule your cooking more easily, organize your time better, and know exactly when something is going to be done.
Go With Open Shelves
If your kitchen is covered in bulky cabinets, it might be time to switch to something more modern and pleasing. Open shelves allow you to create unique designs and patterns with your utensils, cups, and other kitchen items. These designs turn the kitchen into a masterpiece every time. This is especially true if you have an open space concept in your home and you often view your kitchen from your living room.
Additionally, open shelves leave more room for organization and are generally capable of fitting in more things than normal cabinets. You can even combine them with other storage elements like wicker baskets to really make the space pop.
Paint the Kitchen Walls
Regardless of how careful you are, the paint on the walls is bound to get chipped or stained over time. Even if you don't do anything actively to damage it, the color fades over time, and it does so much more quickly in areas with more traffic and humidity.
Therefore, your kitchen update should start with a simple repaint job. Depending on how eccentric you want your kitchen to be, you can paint it in any color from white to fuchsia. Calmer and brighter colors are recommended, though, as they promote creativity and calmness, while also allowing you to add eccentric details that really make the place pop.
If you're feeling playful, you can even combine a neutral base color with an accented color that matches the rest of your kitchen furniture.
Add Lighting
A good workspace is one that has a lot of light. Big windows are the best option during the day. Most kitchens come with just one ceiling light which proves to be very impractical whenever you're trying to make something. To make time spent in the kitchen more enjoyable, add a light strip under the cabinets.
You can find cheap LED lights almost anywhere today, and most models can simply be taped to any surface you wish. This is such an easy update to finish, but it will mean a lot to you in the long run. If you're feeling fancy, you can opt for a LED strip that you can control with a remote or an app on your phone. For holidays and special occasions, it might also be a good idea to have a LED strip that can change colors.
Other options aside from LED strips exist, too, and you can easily tailor any sort of lighting to your personal preferences and the space you're working with.
Focus on The Tools
Cutlery, pans, and pots are the ones that do all the heavy lifting around the kitchen. If you want to make your kitchen feel new, focusing on replacing all of the tools that you use daily. Quality utensils aren't hard to obtain these days, and they usually come in value packs.
You can get a whole new set of pots, plates, forks, and spoons for a low price. Even if you do little else to update your kitchen, this will make it feel fresh and make every meal into a new experience. Pay special attention to things you use most for cooking and replace them first.
Take a Look at Your Oven
The oven is where the bulk of the magic happens. Whether you're cooking or baking, you need it to be functional and consistent. Ovens are also typically the first to go in kitchens, so you they should definitely be your priority.
Most people wait for their oven to break down completely and then just get a new one. However, there is a cheaper and more convenient way. Oven repairs will extend the life of this appliance and allow them to work as well as they did when you first bought them. On top of that, it's also much cheaper to repair your oven, so you won't have to worry about this putting a strain on your budget.
Repaint the Kitchen Cabinets
One way to give your kitchen that new shine is to paint your cabinets. They're the ones that suffer the most wear and tear from everyday use, but you don't have to get completely new ones to give your kitchen its old shine.
Be prepared that painting the cabinets can be tedious work, but also know that it's very rewarding. Painting allows you complete freedom when it comes to creativity, and with next to nothing, you can transform your kitchen into something extraordinarily beautiful.
Conclusion
As you can see, updating your kitchen doesn't have to be costly or hard. A few repairs here and there and it will feel like cooking in a brand-new room. These tips are suitable for both big and small kitchens, so you don't have to worry about working with limited space either.