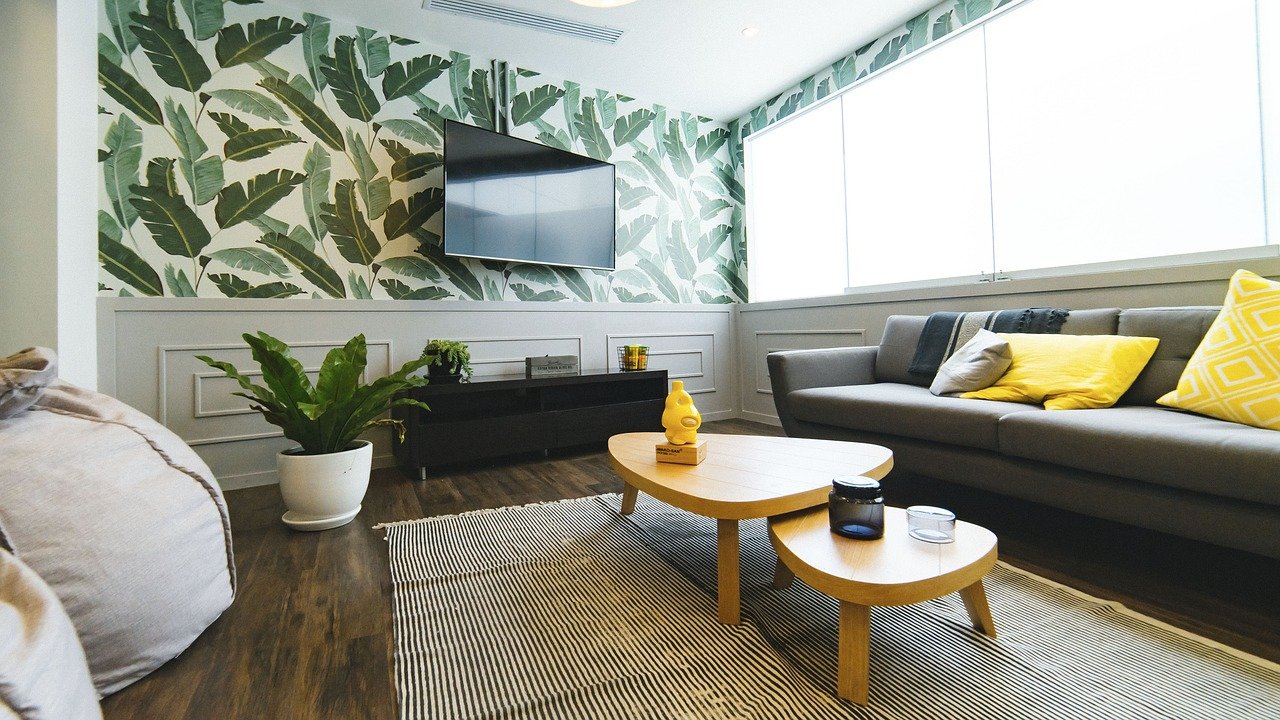 Eyes are windows to our souls. As this statement holds over the years, the same can be said for our windows. They are the portal to the world around us, and at the same time, they offer a glimpse of what's inside our homes. Leaving just plain glass windows is a bit dull, as there are a lot of design choices out there that can renew and help you freshen up the place. 
Without breaking the bank and with just a simple delicate touch here and there you can make your windows look entirely different and offer a fresh new outlook. In this endeavour, we would like to offer a bit of help and assistance on how you can freshen up some of the windows around your lovely home.
1. A nice, cozy kitchen
Letting the sun thru while you are whipping something up in the kitchen is a welcomed refreshment. While the bright sunny day is outside, there is magic happening inside as well. Or, when there's some rain and storm outside and, you are making something nice and hot, your windows are an outlook that can help out. While curtains and shades are not an optimal choice here, because of all the smells and by-products of cooking, blinds are your go-to choice here. 
You can't go wrong with them as they are easy to install and clean, come in all shapes and colours that can complement your kitchen design, with the bonus of being very affordable to get. You can also opt-in for Roman-style blinds or pick and choose between vertical or horizontal blinds. 
2. Master your master bedroom
Drapes, curtains and shades are your perfect allies for when it comes to decorating your master bedroom. The best part is that you don't have to choose only one, but you can mix and match your hearth's content. For example, you can put beautiful and stylish curtains on the side with shades in the middle. As they are all hanging from the same rail, you can use them to open up or close up your bedroom at will. When you get up in the morning, you can open up to the bright and sunny world. 
But, on the other hand, when you want peace and isolation from it, you can simply drag them over the window and enjoy your fortress of solitude. As their design comes in any shape, size or material you can easily find something to compliment your current bedroom colours or redecorate it all in one go. Some designs offer a touch of class, while others can go towards a minimalistic approach. In the end, the choice is up to you and your preferred taste here.
3. Brighten up your kid's room
Choosing any window decoration for when you have a small child is a fun adventure in itself. At the same time, you can let your inner child out and have fun with your kids along the way. Curtains with motives from various cartoons and children movies are readily available and, we bet that your kids have a favourite at the moment. 
We emphasize that term as kid's preferences change a lot and, your window design can follow. Thematically incorporating any curtain or drapes into their room makes it all the livelier and fun, while not breaking the flow of the room you established. Bonus points apply because your kids get to see their favourite character at any time.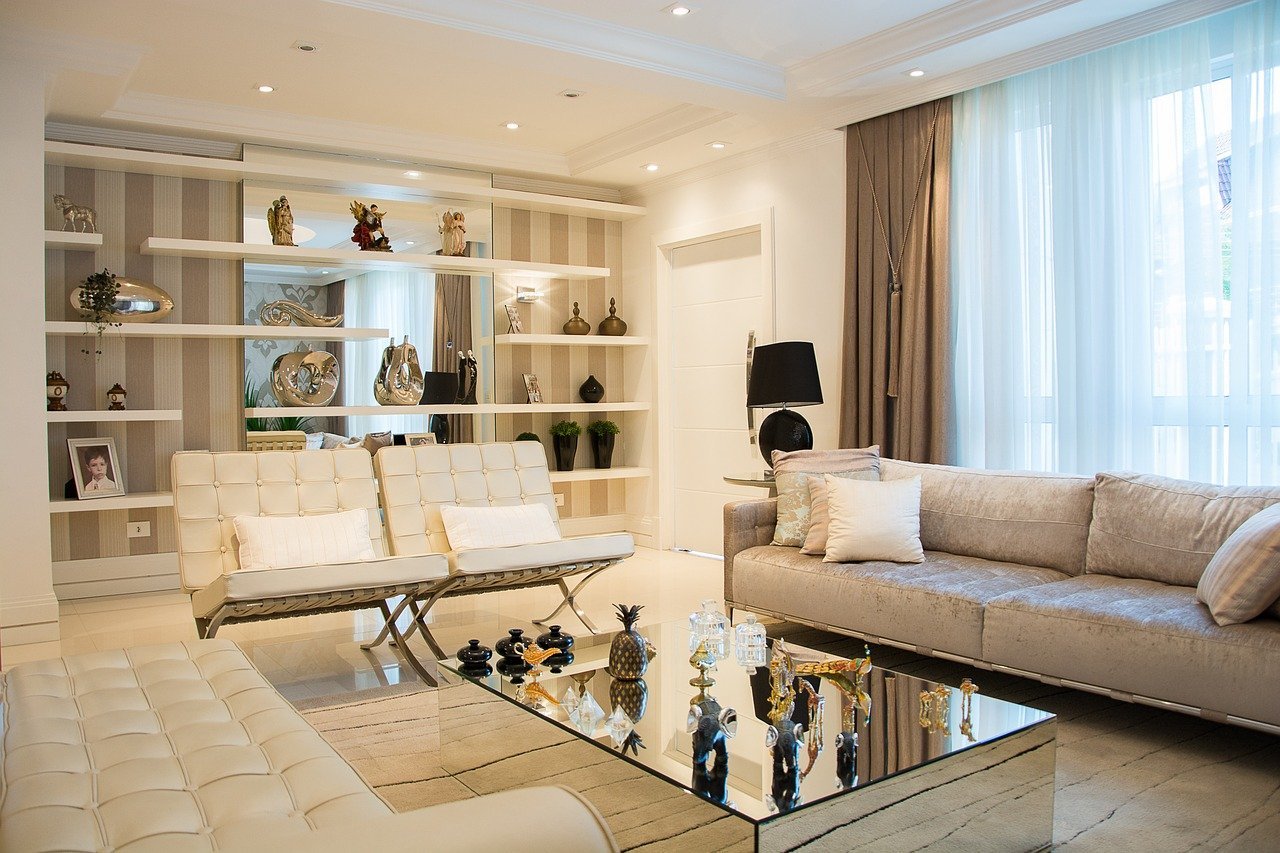 4. Liven up the living room
This is, usually, the room we spend most of our time in. It only makes sense to make it as comfortable as possible and pleasant to view. Adding some design choices and touches around your windows helps complete the image you are trying to make. At the same time, curtains and drapes make it a place where sunlight is welcomed, but at the same time, controlled by you. Here, curtains and drapes can go hand in hand with your window type. 
They also can help with noise and insulation as they are an added layer of protection. When you are going about your business during the day, they can make the place be filled with sunshine and open it up for the world. And at night when you slouch back on your couch, there is no need for prying eyes, so you can adjust them as you wish. Being surrounded by comfort and style is the name of the game here and, in that endeavour, every little piece of the puzzle matters.
5. Don't forget the bathroom
Yes, curtains and drapes are not ideal for the bathroom because of all the moisture, but blinds are perfect. Usually made from plastic or similar, it's important to note that they can also be made from natural materials as wood and bamboo. With that special nature feel that they bring, your bathroom will be renewed with a fresh outlook. Especially if you have some plants here and there, bamboo roman blinds can be the extravagant touch that can set it apart from others. And you don't have to worry or go thru the hassle of cleaning them as a simple piece of cloth does the job and they won't get damaged or worn out by the water. And pretty soon you will be bathing in fresh, natural scents as well.
Just taking that first step and changing one thing in any room is all it takes to get started with redecorating. As the changes happen all around you, they can easily sweep you away, and there's no telling what new and bold design choice can then be made. One thing is for sure, the market is more than saturated with near-endless colours, designs and variants so there is no shortage of choices there. All that is left is for you to prepare your favourite beverage, lie back and start googling away till you find that special piece you simply know fill fit in your home. We wish you all the best and to have loads of fun in redecorating!
For more informative posts about everything from home decor, real estate, lifestyle, and be sure to check out more blog posts at Cliqzo.com.