Business
How COVID-19 Mend Hospitals to Build Negative Pressure Rooms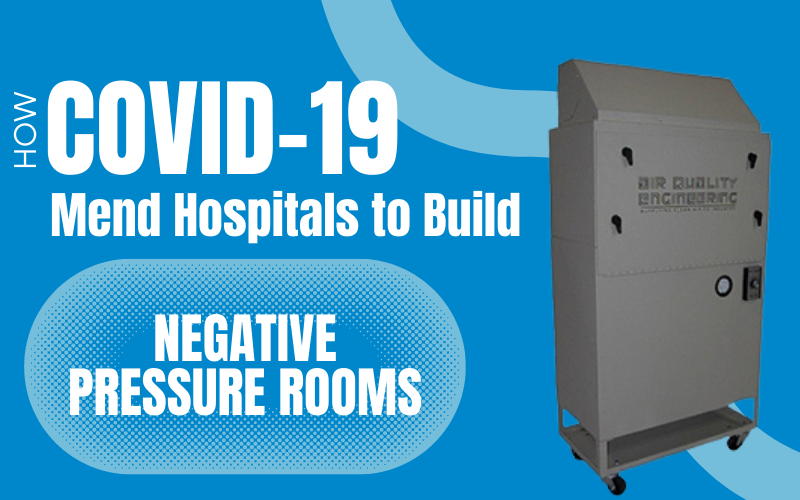 With the surge of Covid-19, quick-spreading diseases like measles, Covid-19, hospitals' ventilation systems won't be enough, they need to install portable anterooms, negative pressure rooms to combat the pandemic. EB Air Control provides EB Air Buble Damper, Air Dumper for various industries, and especially hospital rooms to keep away deadly viruses, germs, dirt, etc.
What are negative pressure rooms?
Negative air pressure rooms, commonly known as isolation rooms in hospitals, are used to keep patients with infectious diseases ( e.g, COVID-19, SARS, MERS, Measles) away from patients with low immune systems, other people, and health workers at a distance. Its main objective is to make sure the germs, viruses, and dirt of a hospital room full of infectious patients do not contaminate other rooms; making everyone sick.
All hospitals, whether small or large, have some kind of negative pressure room. But its capacity to shelter a large number of patients is a big question as Covid-19 is putting strains on the medical health care system. During the COVID-19 pandemic, all hospitals had to come up with quick fixes to create easy-to-make negative pressure rooms using the gymnasium of a school, or using a parking lot covered in tents, or an entire department of a building to provide safer environments for all.
How does negative pressure room work
Negative pressure is used to contain the airborne viruses, fungi, yeast, mold, pollen, gasses, the volatile organic compound (VOC) within that particular isolation. The very name suggests that the air pressure in such rooms is lower than in normal rooms. So, when the doors of such isolation rooms are opened, the contaminated air does not flow outside. Instead, the contaminated air flows within the room, the air is out only through the exhaust systems where the EB Air Control devices sterile the air and pump it out of the facility center.
The various methods through which EB Air Control Devices work are: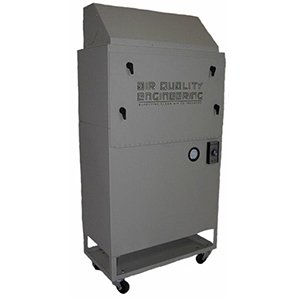 Filling the air with HEPA filters; filtering the harmful particles and recirculating sterile air throughout the room.
Percolating air with infectious particles with fresh, sterile air.
The air pressure of adjacent rooms or areas must be in control.
Keeping in check the quantity and quality of air pulling in and out of the hospital rooms.
Designing particular airflow patterns to prevent the spreading of harmful viruses for clinical procedures.
Rooms that are to be negatively pressurized
According to 2018 FGI Guidelines, ANSI/ASHRAE/ASHE Standard 170-2017 listed rooms such as:
Bathrooms
Triage
Emergency public waiting areas
Radiology waiting rooms
Airborne Infection Isolation Rooms (ALL)
Autopsy room
Laboratory rooms
Soiled workroom or decontamination rooms in sterile processing departments
Janitors' rooms
It should be added that x-ray rooms, nurseries, or general rooms should not be either negative or positive pressure rooms. Above all, Covid-19 has taught us sternly that self-preservation is the best cure for contracting deadly viruses. One should always wear a mask in public areas, not touch their eyes, mouth, nose with bare, dirty hands, wash hands at regular intervals, and use hand sanitizers.
Various kinds of negative pressure rooms
There are 4 types of isolation room negative pressure units. Let's have a look at the details:
Class S: The most hassle-free isolation rooms of all, used to keep patients of various kinds other than the ones suffering from deadly viruses. Health staff can come in wearing gowns, gloves, masks to check patients. The air is neutral or standard in such rooms as air conditioning machines are used here.
Class Q: The most powerful of ones, with automatic self-closing hydraulic doors. These rooms are used to keep patients suffering from quick spreading viruses such as Covid-19. Health staff have to maintain strict precautions from wearing masks, gloves to PPE kits.
Class P: These rooms are used to shelter patients with low immunity systems, to keep them away from other patients, visitors, etc. these rooms have an XJ-2 isolation room air cleaner to manage the flow of air.
Class N: It is to protect people outside the negative pressure room from infectious germs or viruses.
Difference between negative and positive pressure rooms
Positive pressure rooms are considered the cleanest rooms in the entire hospital with the highest air pressure. The higher air pressure pumps fresh, sterile air into the room to prevent air pathogens from contaminating the patients or the stuff inside the room. Operation theatre is one example of positive pressure rooms.
While negative pressure rooms have low air pressure. So the air keeps flowing inside the room. The air only flows out of the ventilation system which filters out the fresh air out of the infectious room. This is how isolation rooms use negative air pressure.
How can be negative air pressure monitored and tested
The guidelines are as such follows:
Electronic monitors are placed both inside and outside the room to check the air pressure. It has an alarm whenever the air pressure fluctuates. But it could get contaminated easily.
Smoke or tissue tests should be done at regular intervals. A cost-effective method, a tissue or smoke is placed at the bottom of the room's door to check air pressure.
Conclusion
With the pandemic becoming the ferocious killer, the need for negative air pressure rooms in healthcare facilities has become ever more important than before to treat Covid-19 patients. All hospitals must be equipped with such rooms to be prepared for the worst scenarios. For quick installation of EB Air Control devices, check their website. or contact them!
For more informative posts about everything from business, technology, and be sure to check out more blog posts at Cliqzo.com.