Technology
Read This Guide to Learn How to Take PST Backup from Office 365 Safely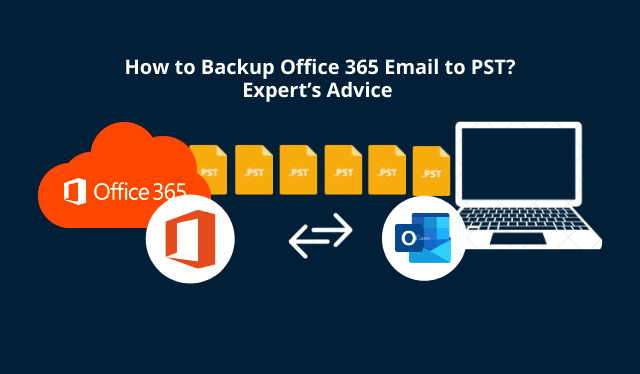 This guide is specially designed for users, who are seeking a reliable solution on "how to take PST backup from Office 365?" If you have the same query then, just have a look into it! You will get the easiest solution for the same operation.
There are various situations where users need to back up their Office 365 data to PST in their local system. However, there is only a limited way by which Office 365 users can perform this operation safely without any hassle or data loss.
Let's have a look into the troubled user query below:
User Query:
Hi there,
I have a client who needs a bunch of mailboxes exported from Office 365 to PST files locally for acquiescence reasons.
I would like to know about any third-party reliable software, that I can use to save the mailboxes data to PSTs without any data loss and hindrances. What do you use/recommend?
Thanks in advance!
In the above user query, the user is trying to save his client's data to PST without any data loss. In this scenario, using the manual method can be tedious and error prone for him to execute without any technical guidance.
Even Microsoft does not offer any direct way of solution to save Office 365 data locally in PST files. Hence, let's have a look into the alternative options available in the market today.
Follow the Most Rated Reliable Way to Take PST Backup of Outlook 365
In the absence of any way offered by Microsoft, thus we will recommend using an automated tool over the manual approach. Moreover, we suggest you use the Most Reliable Microsoft Office 365 Mailbox Backup Tool.
This tool can easily backup your crucial data to your local system while ensuing the data folder hierarchy and integrity. Moreover, you can backup data selectively based on a specific date range to avoid saving unnecessary data.
Follow the Below Working Guide of Software to Take PST Backup of Outlook 365
Step 1. Download, install and launch the above tool on your computer.
Step 2. Now, choose the source and the destination backup platform as Office 365 and Outlook backup email from Office 365.
Step 3. Here, from the workload selection, you can choose the required mailbox categories. Moreover, you can apply the smart date filter (if necessary) for selective data backup.
Step 4. Log in Using Office 365 admin account credentials such as admin Email and Application ID and validate required permissions. Browse & define the path and location to save the resultant Office 365 data locally.
Step 5. Now create a mapping for bulk user account backup. You can use any of these three options such as fetch users, import users and download template.
Step 6. Select the required user accounts and Start the backup by hitting the start backup button to export email from Office 365.
In this way, you easily perform the above data backup ensuring maximum data security and integrity in the minimum time possible.
Now, you must be wondering, whether a manual method is available or not. So, the answer is yes there is a manual method but it could be limited to a certain point. Let's have a look into the working for the same.
Limited Period Free Demo
You can use the free demo of this software by downloading it from the above link. You can verify the working and performance without any cost. Moreover, the free version can easily backup two users' accounts at no cost.
Manual Way to Export PST from Office 365 to Your Local Computer
Step 1. Configure your webmail to Outlook Desktop App
Step 2. Now go to "File" and select the "Open & Export" option and then choose "Import/Export".
Step 3. Then, choose the "Export to a file" option and hit "Next"
Step 4. Here, select "Outlook Data File (.pst)" & hit "Next"
Step 5. Lastly, select the required folder and define the desired location to save the PST file.
You can follow the above listed steps to manually perform this operation. However, there as various limitations, that can lead to data loss and corruption.
Moreover, you would not find any way for selective data backup. It also does not maintain the data folder hierarchy and integrity in the post-backup stage.
In Short
There are a few ways to take PST backup from Office 365 as discussed above. However, if you have multiple accounts to backup and need to save selective data without any data loss or error encounter, then it is recommended to use the above mentioned tool.