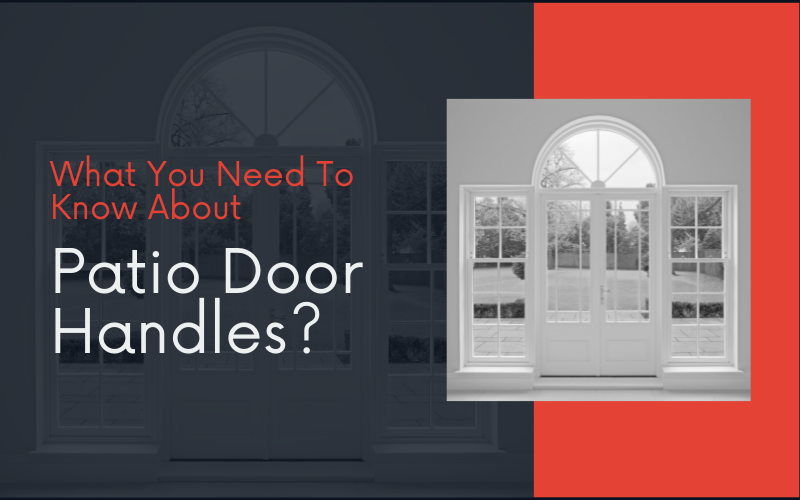 Are you looking to upgrade your home and minimize space utilization smartly? Sliding doors are prominent that help your house make a functional design statement.
With that said, as sleek and elegant as the sliding door looks, they can come with the added risk of security. The traditional glass and steel doors held strength and were easy to manage.
However, with the changing patterns and interior designs, the sliding doors with patio door handles have paved the way into our homes and even workspaces.
Many house owners are well aware of the risks that come with installing a sliding patio door handle. But, guess what, to make it secure and stable, you can install a firm sliding patio door handle. There are several benefits that it holds.
Benefits of installing a sliding patio door handle
The sliding door adds to the elegance of the whole area. Additionally, with the right sliding patio door hardware, especially handles you need not worry about security. The benefits it offers include:
Installing a plastic handle on your door would be the last on the list. Neither does it add to the looks nor is it a reliable option. A quality door handle is always worth the investment.
Sliding the doors especially when made of glass without stable support can harm the material. It can even snap off if pushed too hard. With the patio door handles, you can easily move it across while opening and closing. Alongside, you should also ensure that the rollers are in a stable position, making the door glide through smoothly.
Sliding door handles can get the debris on them quickly making them messy now and then. However, the added perk to it is that it can be cleaned by simply wiping it. No major hassle is needed to make it look shiny and nice.
The sliding patio door handle can withstand lots of pulling and pushing and is quite durable. Unlike the traditional ones, you need not replace them now and then.
This is a major concern and question for many before they opt for sliding doors. Whether in the backyard, room doors or anywhere, you can add the sliding patio door hardware to make it stable. Here are some of the ways to do so: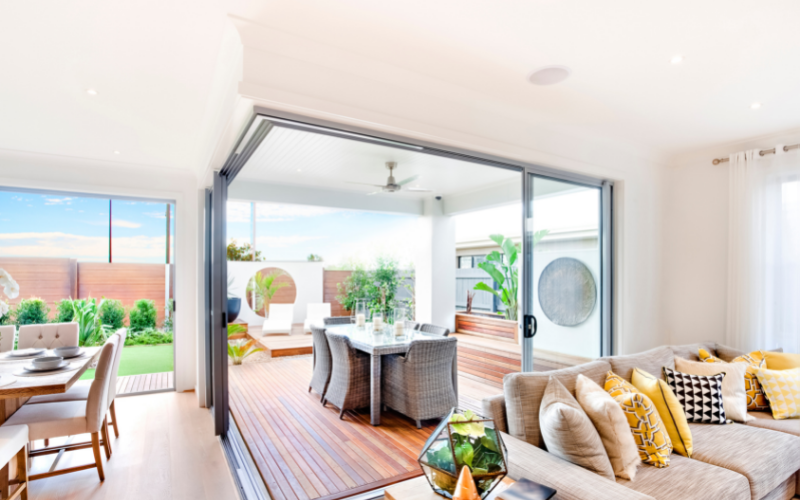 Frame security hardware for glass door:
It is a metal plate that is installed with the frame of the sliding door. You can easily find this at most hardware stores. This plate blocks the door thereby making it difficult for burglars to remove the door from its frame position and break-in.
This is yet another way to prevent any burglary. You can place these strong metal bars in the sliding door track when it's closed. This makes it tough to open to door.
If you can't replace the earlier lock, a feasible option is to install a secondary lock. These auxiliary sliding glass door locks are usually installed at the back edge of the doors.
No, do not take this as a security substitute. Rather, it is just a sensor that is attached to the alarm and can help in scaring the burglars off.
These are very similar to what the sensors do. They will start alarming or ringing whenever a glass is broken. In most scenarios, this is sufficient to ward off the burglars unless they are smart enough to know about the sensors placed.
Types of sliding doors and patio door handle related to it
Based on the material, type and size of the locking system, you can choose from the several patio door handles. The door locks and hinges are also an addition to the visual look they create. So, it is important that you choose something that complements the interior and exterior looks of your home.
These are gaining popularity immensely. They surely act as a smooth transition between the outdoor and indoor zones. Additionally, these doors are a great way to save space and can be made of different materials including wood, glass, etc.
Sliding patio door handles are usually placed both outsides and inside making it feasible to open it from both ends.
These doors are a classic and have a timeless look. They only open outwards, i.e., away from the entrance area. A major reason for their preference is the tremendous visual appeal and the aesthetics it adds. You can choose some intricately designed patio door handles or even the standard ones for such doors.
Bi-folding patio door handles:
These doors have a combined function of both opening and closing, with push and pull. And even better, these come in a variety of styles and designs to choose from.
Best sliding patio door hardware
If you have been looking for the right place to buy the sliding glass door hardware and even other elements, K.N. Crowder is the one-stop place for all of it. Being among the leading manufacturers of door hardware, we provide you with optimum options to choose from. These are beautifully designed and crafted keeping into consideration our customer's expectations.