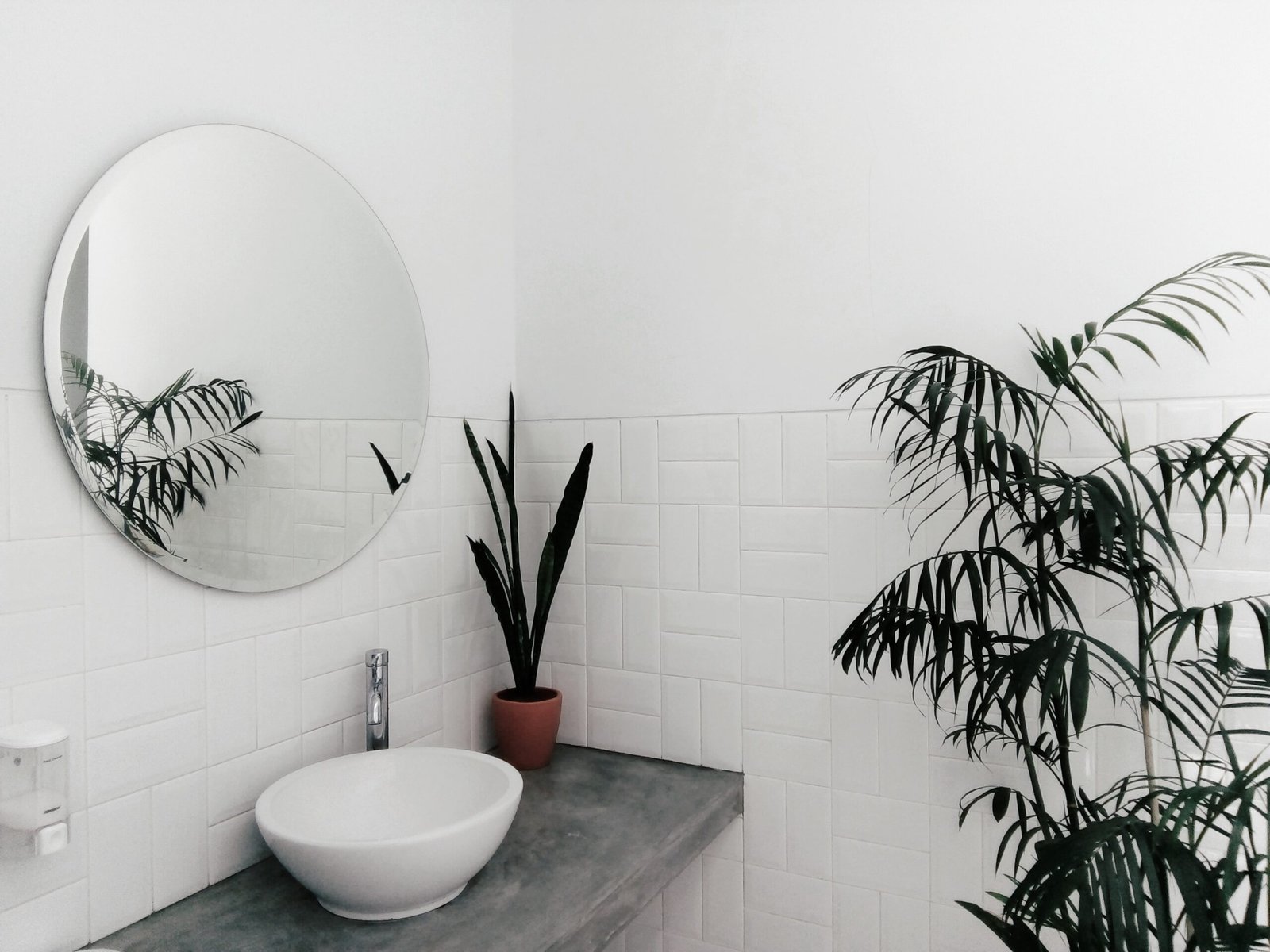 Can a bathroom be decorated on a budget? It's widely known that bathroom decorating, designing, remodelling, and refreshing costs a pretty penny. So, we do understand your doubts.
However, let us prove to you that only a couple of decorating tricks can completely change the look of your bathroom without breaking your budget. Sometimes all your bathroom needs is a bit of TLC and not a complete gut job that will destroy your wallet.
Here are a couple of decorating ideas that can inspire you to refresh your bathroom without going broke.
1. Start with a blank slate
Start by decluttering your bathroom. It's much easier to see what you're working with without all the clutter and unnecessary things in your bathroom. With a blank slate, you'll be able to see what are the biggest problems with your current bathroom and what you need to deal with.
Not to mention that working with a clean bathroom is much easier than starting anything in a complete mess.
2. Refresh the paint
It's been said a thousand times, and it still stands true – a fresh coat of paint can transform any room. Refresh your bathroom walls and ceiling with paint that is mildew and mould-resistant, choose interesting colours to transform your bathroom, and make it look brand new.
Monochromatic bathrooms are very trendy, so you might want to incorporate this trend into your bathroom.
If you have tiles in your bathroom that you don't like, you should know that now you can paint over them, too. No need to spend a lot of money ripping out old tiles and installing new expensive ones. All you need to do is buy the tile paint you want and completely change the look of your bathroom.
3. Upcycle your vanity
Another great trick that can transform your bathroom is vanity upcycle. There's no need to replace your current vanity if it has good bones. Simply give it a bit of love, clean it, repaint it and it will look brand new.
On the other hand, if you think that the vanity you own is beyond saving, check out the wide variety of vanities at Acqua Bathrooms. You can rest assured that you'll find a vanity you like without breaking the bank.
4. Replace outdated hardware
While you're doing the vanity upcycle, you can replace old hardware in the bathroom as well. And not just knobs and handles on the vanity and cabinets, but pretty much all hardware you can find. This includes towel bars, faucets, toilet handles, and whatever else comes to your mind.
Bathroom hardware is like bathroom jewellery and changing it can make a huge impact on the overall look of the bathroom. The best part is that there are tons of hardware finishes that you can choose from – you may even feel a bit overwhelmed by all the options.
If you want to follow current trends, you should know that the hottest bathroom hardware finishes right now are chrome, polished nickel and brass, oil rubbed bronze, to name a few. Of course, if you want to achieve timeless elegance – stick with slick black finishes.
5. Change and upgrade the lighting
The bathroom is one place in your home that deserves good lighting. If you want to make a significant change that doesn't require a lot of money spent – changing and upgrading your lighting is the right way to go.
Replace what you already have with something more modern and appropriate for the look you're trying to achieve. Think about layering the lighting in the bathroom. The unwritten rule is that a bathroom should have at least three types of lighting – task, ambience, and accent lighting.
If you can't incorporate all three, two is the way to go – you should have good lighting next or above your mirror and at least one more light on the ceiling.
6. Replace rug, window treatments, and shower curtain
It's small things that make the most impact. If there's nothing else you can do in the bathroom, you can at least replace the dated rug and window treatments.
A new stylish rug will add texture, a pop of colour and it will provide softness underfoot. For example, a wool rug will be the best option because it's durable.
As for window treatments, you need something that will be durable, that will provide privacy and light control, and that will withstand moisture and humidity. Faux wood blinds, roller shades, cellular shades, and vinyl shutters are all great options for bathroom window treatments.
Of course, if you have a shower curtain, you can also always replace it with something more stylish and elegant.
7. Create a gallery wall
A bathroom doesn't have to be a boring space, on the contrary, you can add some interest to your bathroom with the artwork.
Create a focal point in your bathroom with a nice gallery wall. Choose prints that you think fit best this space and frame them in different frame sizes, and then play around with the position of pictures. This is an amazing way to add interest to your bathroom and to make it unique and different.
This kind of decorating trick doesn't have to be expensive, as you can thrift the frames and print out photos or paintings you want to display in your bathroom.
8. Bring in some plants
Yet another very nice decorating trick includes plants. Plants are a super cost-effective way to decorate pretty much every corner of your home.
If you have enough natural light in your bathroom, decorating and refreshing your bathroom won't be a problem at all – all you need is a couple of house plants. Bathroom plants such as a spider plant, photos, peace lily, ficus, and so on are ideal because they thrive in humid places.
In case, your bathroom lacks natural light, you can always decorate it with a vase of freshly cut flowers placed on the side of the vanity.
The point is that plants will add texture, life, calmness, and freshness to your bathroom, making it look like a luxury spa retreat.
And there you have it, all the best bathroom decorating ideas on a budget. So, don't believe everything you hear – bathrooms can be upgraded and decorated with just a small budget and some very good ideas.