Pets
Buy A Basenji Pup From A Purebred Breeder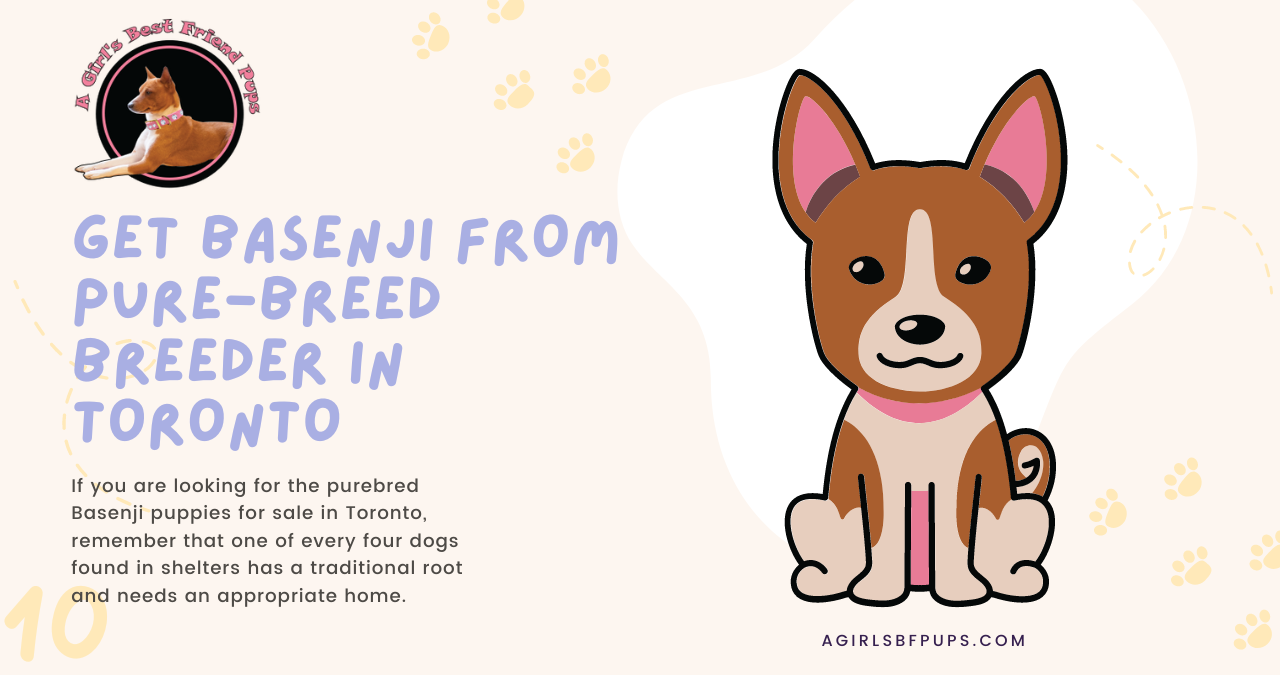 While inviting a new purebred basenji into your family, searching for the right breeder is vital to ensure that your Basenji pup has the best start to grow. Moreover, it has been given a happy and healthy atmosphere to grow. Here you will learn what qualities you should look for when choosing a puppy breeder.
Be Careful While Choosing The Purebred Basenji Breeder
Basenji dogs are unique and smart. They are full of enthusiasm and playful. Moreover, they are curious dogs who like to live by their own rules. Certainly, they tend to keep their families giggling. Africanadian Basenjis, Mandalay Basenjis, and Bushwacker Basenjis, for example, are the best fit for people who enjoy spending quality time with pets and have easy access to the outdoors for pet sports.
Historically
Basenjis, in the past, were hunting dogs in Central Africa. They are calm and efficient when they are put to work. Besides, they are often called the barkless dogs; this doesn't mean that they are utterly silent! Moreover, Basenjis are often heard howling. But their oddly-shaped neck makes their howls more like yodels, the sound every Basenji owner will love and enjoy.
Appearance
The shiny, short-haired coats on the lean, long body with a creased brow and curly tail make a basenji pup look more attractive. Besides, they are light dogs, most suitable for families living in urban or suburban areas. You can get a purebred Basenji in a wide color range, ranging from chestnut red to black to tricolor. The most common feature is the signature white feet and tail. Also, they are very clean and like to groom themselves as cats, making them perfect for cuddling.
Nature
Basenjis are particularly loving and loyal to their masters. But might not connect with other breeds easily. Moreover, they would happily live if left on their own. They might feel unfriendly around unfamiliar dogs. Basenjis are the sighthound. However, they like to explore their surroundings. Nevertheless, they are a great choice for people who enjoy hiking and outdoor exercise.
Basenjis are often fond of rabbits and squirrels since they love moving objects. They are also wanderers. However, you need to control your purebred basenji. For this breed, keeping some patience is essential to build a strong bond with the dog, who will keep you on your toes always.
The ultimate checklist to buy a basenji pup
Before reaching the basenji breeders Toronto, you must create a puppy buying checklist. Being a pet owner is extremely rewarding. It provides absolute love, a healthier lifestyle, and a sense of joy and satisfaction. The puppy buying checklist will help you evaluate you are ready to invite a new friend in your family. Ask yourself these questions:
Am I financially strong enough to afford a pet for the rest of my life? You will need to be financially strong for everything, including healthy dog food, veterinary fees, grooming expenses, kenneling costs, and insurance charges.
Is my surrounding environment suitable for a dog? Your environment should include your working hours and your home size. You should have someone in your house to take care of your purebred basenji when you need to work long hours.
Do I have the capability to make a lifetime commitment? Basenjis normally live for around twelve to fifteen years. However, you will have to be mentally strong to commit for this length of time.
Will I have that much time to train the dog? Including training, you will also need to keep it engaged in routine exercise? However, you will need to spare enough time to train, groom, and exercise.
If yes, it is time to move on and look into the next step. Find out the basenji Toronto breeders you can trust.
You can also refer to this blog for more What Should I Consider Before Buying A Puppy?
How to find a trusted basenji breeder?
You can locate reputable Basenji breeders in Toronto by talking to people you know who have precise knowledge about purebred Basenji dog breeders.
You can ask your veterinarian if you already have or had a pat. Vets often have frequent pet visitors. However, they can provide you with a great reference.
If any of your friends have a pet, try to find out where they got that cute four-legged friend.
Word of Mouth recommendations is also one of the best ways to reach reliable breeders. Reputable purebred breeders build their reputations by providing families with healthy puppies. Their accurate services result in word-of-mouth references.
Once you spot good Basenji breeders, take some time to know about them. However, allow them to know about you as well. Righteous Basenji breeders Toronto will want to find lasting and loving homes for their pups. However, they will likely ask you a few questions. 
Moreover, you also want an active and healthy pup. So it would be best if you also cleared out all your queries by having an informative chat with the breeders.
Don't hesitate to visit the breeder.
It is good to know where your prospective Basenji pups live. However, stay clear of outdoor meetings when buying a pup. Most Basenji breeders Toronto will welcome you to see their dogs' houses and kennels.
Is the breeder you want to consider reliable?
Reliable breeders will have these qualities.
They will welcome you to walk around and explore all the spots where the pups spend time with their parents. The place should be clean and odorless. Besides, the dogs and pups should not be in the cages for a long period.
Most importantly, the breeders' facility should not be a puppy mill producing many puppies. Rather, they should treat those breeding dogs as part of their family. Moreover, they should treat them with loving care and respect.
Most reliable Basenji breeders Toronto don't over-breed the dams. They allow them a significant amount of break between litters. However, you might need to wait to get your Basenji pup for or over an entire year.
Devoted breeders mostly deal with a few breeds of dogs. However, they should have a vast understanding of those specific breeds.
Socialization is very important for puppy development. However, the breeder should spend considerable time with their pups in the facility.
Final Thoughts
If you are looking for the purebred Basenji puppies for sale in Toronto, remember that one of every four dogs found in shelters has a traditional root and needs an appropriate home. Visiting a shelter is the best option when you plan to buy a basenji pup. You can find various breed-specific rescue organizations online. Most of them typically have purebred puppies available for adoption.
However, if you buy a Basenji pup with a proven pedigree and a standard family tree, be sure to search for the right dog and, most importantly, research for the most trusted "Basenji dog breeders near me." Remember, it takes far more than just pipping a little pup out of your window to invite home a perfect friend for your family.