Tech
How to Reduce Outlook Mailbox Size? – Easy Tips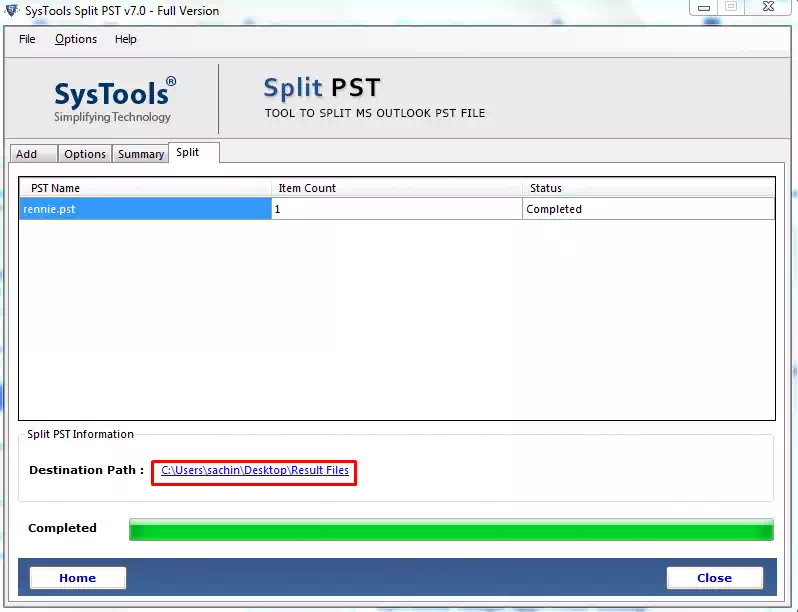 Is your mailbox full? Do you get weekly or even daily messages from your system administrator asking you to reduce Outlook mailbox size? This results in a large amount of time wasted cleaning mailboxes. Try these tips to make your mailbox smaller and easier to use in a faster and more organized way.
To send and receive emails smoothly, you need to reduce the size of your Outlook mailbox. The easiest way is to delete some emails and attachments. . But that alone is not enough to deal with the situation. That's why Microsoft provides some built-in features in Outlook to handle the "mailbox full" situation. Also, some Outlook automated solution management tools are very helpful in this regard.
The Main Problem With Increasing Outlook Mailbox Size?
Outlook users who are getting the above error due to oversized mailboxes must be facing a series of related issues or issues listed below:
Outlook application performance is slow and inefficient

Unable to send or receive new emails, i.e. loss of communication
Outlook PST files with very large data are likely to be corrupted
Data loss due to further corruption in PST file
Outlook app redundancy can't use the service
Do You Know the Outlook Mailbox Size Limit?
The size limit of PST files varies with different versions of Outlook. Below mentioned PST file size limit:

In Outlook 2002 and earlier versions, you can only save up to 2 GB of data.

Outlook 2003 and 2007 have a maximum size of 20 GB.

In Outlook 2010, 2013, 2016, 2019, the file size limit is 50 GB.
How to Check Outlook Mailbox Size Limit?
Once you understand the Outlook PST file size limit, please tell us the steps to check Outlook data file size limit. Just follow these steps:
In Email view, click your account
Click on Folder >> Folder Properties
Select on the folder size option

You will now see the size of the mailbox.
How to Reduce Outlook Mailbox Size
Here are 4 ways to instantly reduce Outlook message size
#Trick 1. Delete Large Emails and Attachments From Outlook
Open Outlook, click the Home tab and select Search Folders

Under Organize Mail, select the Large Mail option

Then click Select under Custom Search Folders

Now specify a size (for example, 5000 or 6000 KB) in the Show messages larger than box and click OK

Now create a folder called "more than 6000 KB" under the search folder
#Trick 2. Use Outlook Mailbox Cleanup Tool
Launch MS Outlook
Go to the File menu >> Info Tab >> Cleanup Tools >> Mailbox Cleanup
With this tool, you can view the mailbox size and find items that are old or larger than the specified limit
Mailbox Cleaner also offers an empty option
Here you can permanently remove all items from the Deleted Items folder
You can see the size of deleted items before deleting them.
#Trick 3. Compress Outlook PST File
Open Outlook and click the File menu
Now go to account settings and click on account settings again
The dialog box will open, click on the data file tab
Select Outlook Data File (PST) to compress
Click on the Outlook PST Settings tab
The Outlook data file PST box will open, click the Compress Now button
Outlook PST file will be compressed and reduced in size
Automated Solution to Reduce Outlook Mailbox Size
All the above methods are quite complex and lengthy and require a lot of time from the user. These solutions are not guaranteed to work because you move the folder to the new PST file instead of splitting it. If you need an optimized solution to reduce mailbox emails size, you can use automated software. 
However, choosing a perfect one is quite difficult. Users can opt for Outlook PST Splitter Tool for Outlook which is technologically advanced with improved algorithms to convert large PST files into small and manageable PST files.  This Utility splits your large PST file into multiple PST files without damaging the original PST file. This tool is a high performance solution to split larger PST files into multiple PST files. A free demo version of the software is available for testing.
Working Steps to Reduce PST Mailbox Data Size
Step 1. To Reduce the size of the PST file, Download and Install the software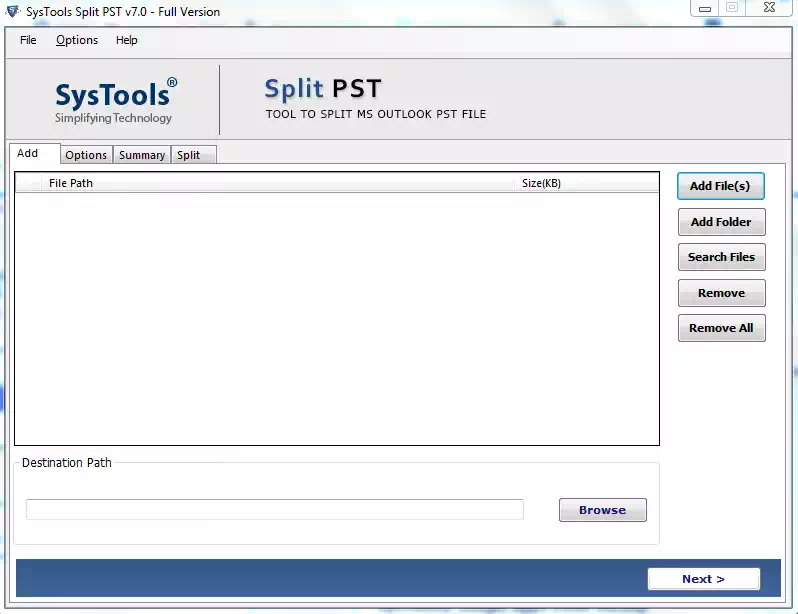 Step 2. Add the PST file/folder and provide the destination path and click Next to continue
Step 3. Then click this Split by Size button below the Split Options segment
Step 4. Review the Split information Summary and click Next
Step 5. The process of splitting the Outlook PST file is complete
After completing the task, just go to the selected location and check the final result.

Multiple PST files are saved to the provided destination location.
Conclusion
Too large an Outlook mailbox size can cause functional issues, performance degradation, errors, and ultimately inaccessible data, requiring mailbox management. In our blog, we discuss some useful ways to reduce Outlook mailbox size without professional help to properly manage data in Outlook files. Also, due to some limitations of methods to manually reduce PST data size, it is also recommended to use a smart PST Split tool to manage PST files easily and efficiently.