Your due date is getting closer and you may be wondering if you have everything your baby will need during their first three weeks at home.
Many parents are concerned about whether they have enough of pretty much everything when the truth is – a newborn doesn't need many things at all. 
You probably already have all the most important items, but just to make sure here's a list of all the essentials your baby will need in the first couple of weeks of their life.
Diapers
Let's start with one basic thing that will make your life much easier – diapers. When you have a baby there are simply never enough diapers. However, choosing the right kind of diapers can be overwhelming, especially if this is your first baby. 
You have the option of choosing between cloth diapers and disposable ones. The question is – which ones are better for your baby. It's safe to say that both these options have their benefits and downsides, it ultimately comes down to what you see as more practical and what fits your lifestyle better.
You even have the option of mixing both cloth and disposable diapers like many parents do. This will help you decide which option is better for you and your baby.
With that said, you should know that newborns can use up from 8 to 10 diapers in a day – so having enough right size diapers to start with is essential.
Baby clothes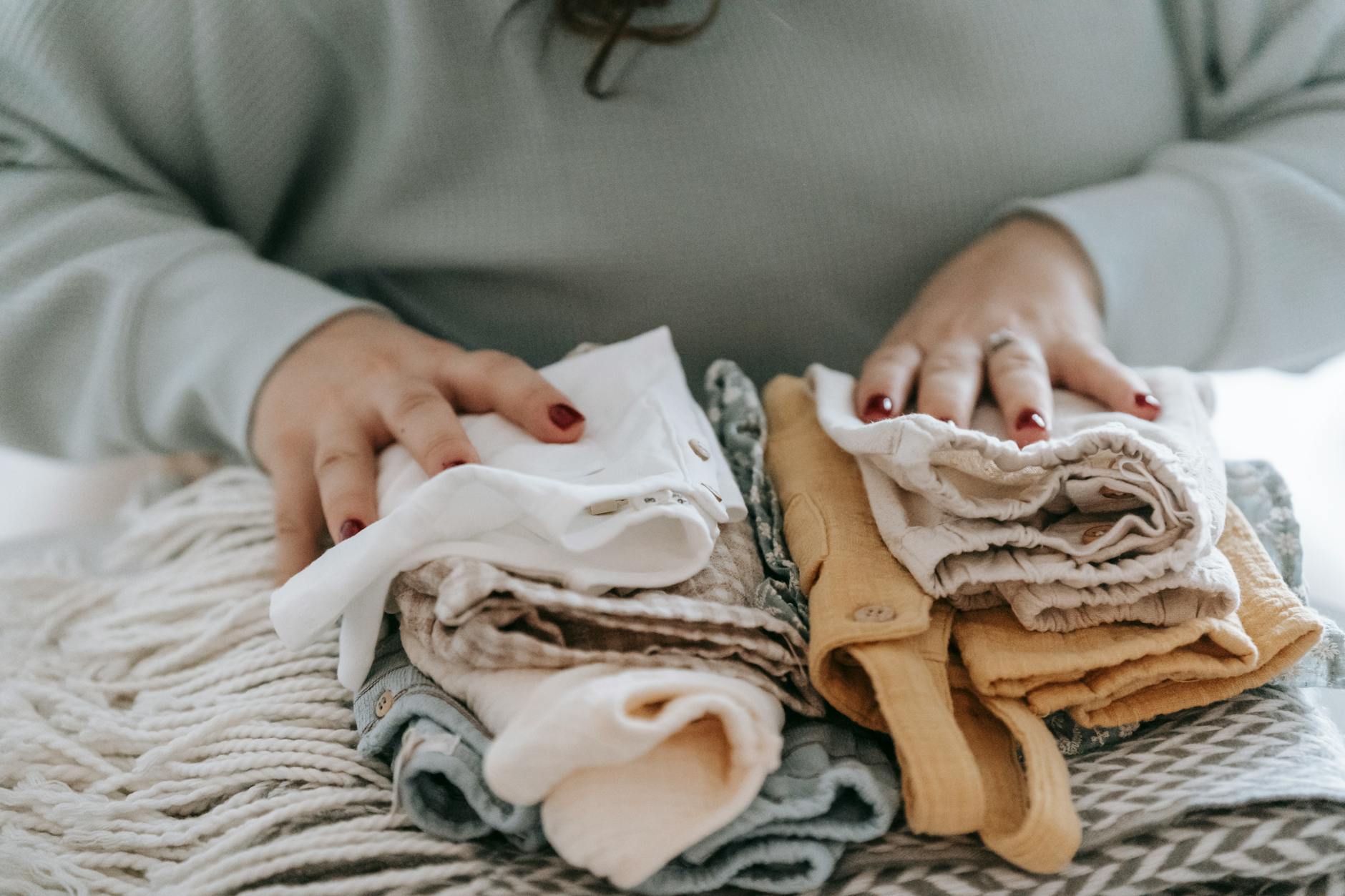 The opinions on how many clothes a newborn should own are divided, to say the least. Some would advise you to buy as many clothes as you can, others say that a newborn doesn't need many clothes because they will grow out of them pretty fast. 
Adorable newborn baby clothes are difficult to resist, so most parents go overboard and buy too much. In this case, you have the last say but when you think about it, it's true – newborns grow out of clothes quickly so you'd be wasting money unnecessarily. 
What you do need for the first couple of weeks includes onesies (at least 5), three or four baby sleepers, at least 6 pairs of socks and mittens, and a couple of baby hats. Your baby will also need a swaddle blanket.
If you live in colder climates, you can also buy a couple of undershirts, a jacket or a sweater, and a snowsuit.
Feeding supplies
When it comes to feeding supplies, they will depend on whether or not you're breastfeeding. If you are, you won't need much, except knowing how to properly feed your baby. With this part, a nurse or a lactation consultant can help you out.
In case you will be feeding your baby with formula, you should be aware of different formula brands. Your doctor can help you out choose a formula that will be good for your newborn.
As for feeding supplies, if you're bottle-feeding your baby, you'll need at least five bottles with different size bottle nipples, and a bottle brush for cleaning. If you're breastfeeding, a breastfeeding pillow, nursing pads, nipple cream, and a breast pump will be your best friends.
In both cases, you'll need a good number of burp cloths!
Bath and grooming items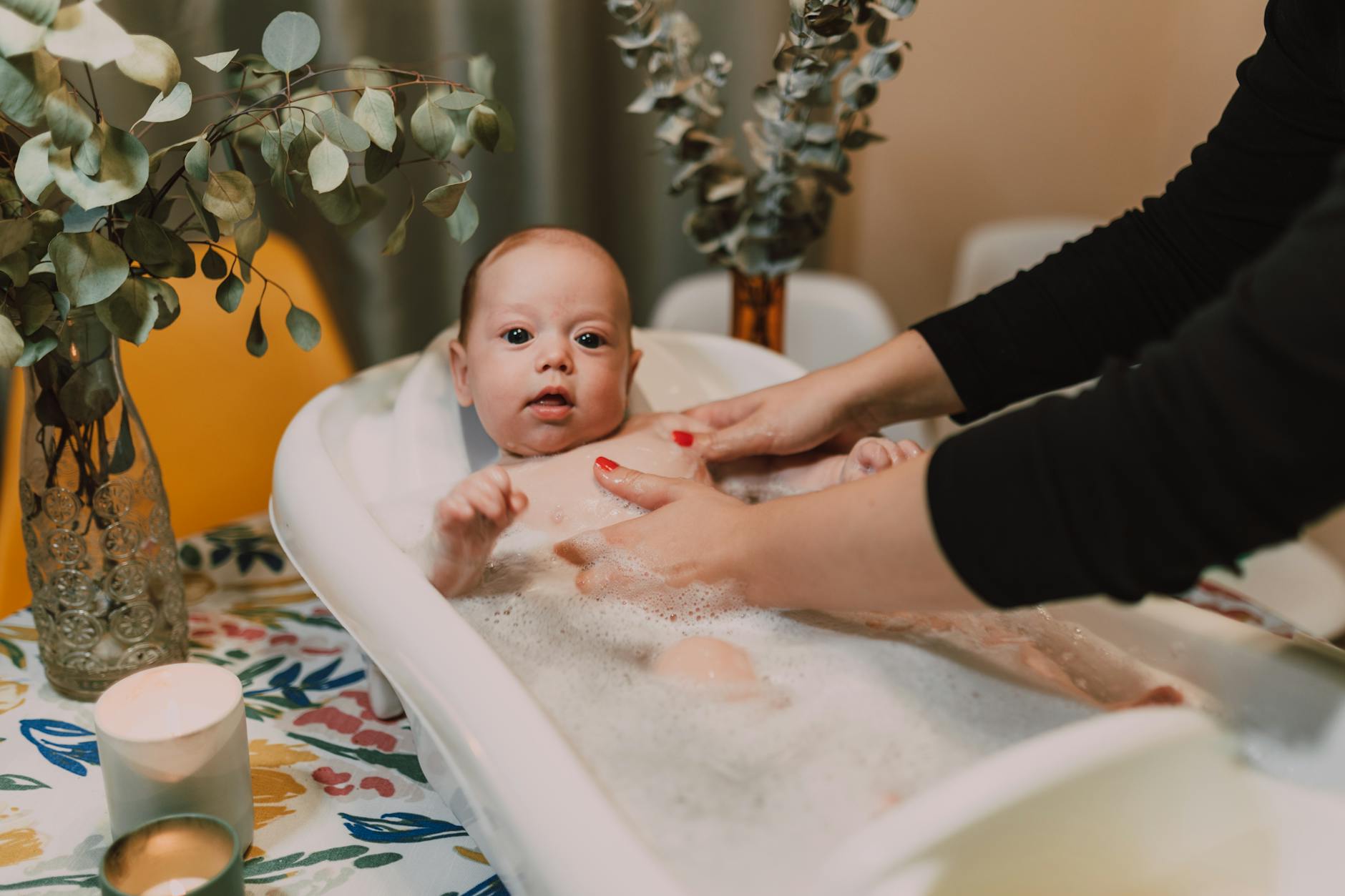 It will take at least a week or two for your baby's umbilical cord to fall off. During this time, doctors recommend only giving your baby a sponge bath. Even after that, your baby won't need frequent baths – two or three times a week will be enough.
To bathe your baby, you'll need a baby bathtub, baby sponge or washcloth, baby bath wash, lotion, and at least two hooded baby towels. It's also good to know that you can wash your baby in a sink if it's clean enough.
Don't bathe your baby too often because the baby's skin is easily irritable and it can dry out pretty fast.
In addition to bathing items, you'll also need a couple of grooming and first aid supplies such as baby nail clippers, a digital thermometer, a medicine dropper, and a nasal aspirator.
Furniture
Furniture is most likely the first thing parents buy – especially if they're designing a nursery. Your baby really doesn't need many furniture pieces – a crib, changing table, dresser, and rocking chair are what one nursery should contain.
Another must-have is a baby car seat. You will need this to transport your baby from the hospital and in some cases, hospitals won't even allow you to take the baby if you don't have a properly installed car seat. So, a car seat is essential.
Later on, as the baby grows you can purchase other things such as a baby swing, bouncy seat, toy storage pieces, play mat, and so on. Baby carriers, strollers, or other items are not essential in the first couple of weeks of your baby's life but it's up to you when to buy them.
And there you have all the newborn essentials you'll need in the first couple of weeks of your baby's life. It's not uncommon that parents get anxious with the approach of their baby and they start questioning every decision and everything they have or don't have.
Just relax and enjoy this time, you probably already have everything if not more than you need!