Technology
WHAT IMPRESSION DOES A WEBSITE DESIGN HAS ON CUSTOMER EXPERIENCE?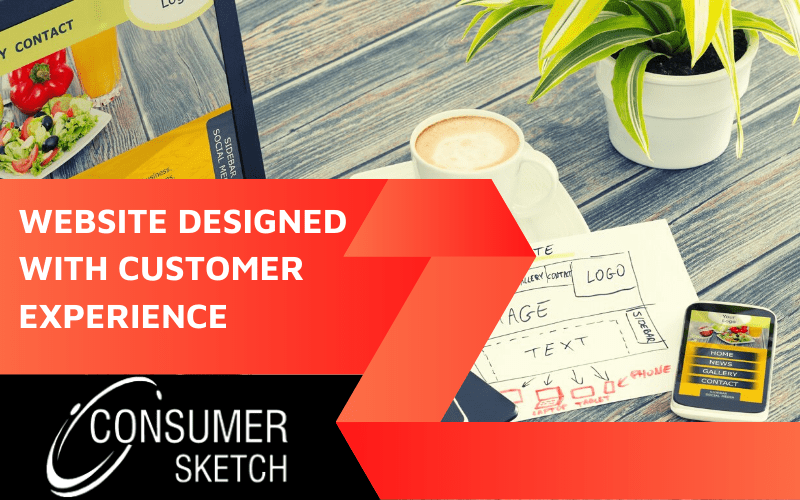 In today's ecommerce world, no business can survive without having an online presence. Every website element is vital to the customer experience since it has a major impact on its proficiency in retaining existing customers and attracting new ones. Each element of the website should have a precise purpose in context with the company's digital marketing strategy.
ENHANCE CX WITH WEBSITE DESIGN
Web Design can positively impact user experience and plays a vital role in any marketing strategy. The ongoing success hugely depends on the aesthetics, formatting, and usability of its website. We have to admit that even if we strive to deliver the best user experience for our customers, it is difficult to meet their ever-changing expectations and demands. This snag can sometimes lead to the desire to give up.
So, why is your website unable to deliver superior results? Is there something you are missing? What can you do to have a user-friendly website? We will review some key points that will help you create a beautiful web design and make your website more user-friendly.
What is Web Design?
A Web Design Company and a Web Development Company are both identically known as a Web Company. But they both have their distinct features. Before anything else, Web Design is not the overall Website Development Process. Rather it is just a crucial part of the website.
A business website only has eight to ten seconds to grab attention when visitors visit a website. Consequently, you will have to make your website easy to use and navigate to help customers reach their desired page and complete their tasks easily. Slow loading Websites or pages with insufficient information, confusing layout, or poor designs are likely to make visitors leave the site immediately.
Various elements are crucial to creating a website that grabs visitors' attention and inspires them to explore other pages.
Put your brand value in front of the visitor's eyes by having a clean layout.
Use relevant and beautiful images with bold typography that appears right on all devices.
Make the best use of colors as they have emotional angst of their own.
These are just a few crucial points that can prevent you from creating disasters. Various other features can help you improve the first impression of your business.
What is Customer Experience?
Customer Experience (CX) refers to visitors' impression of the business throughout the entire buyer's journey. It affects the viewers' perception of your brand and impacts the bottom line of your business and the revenue as well.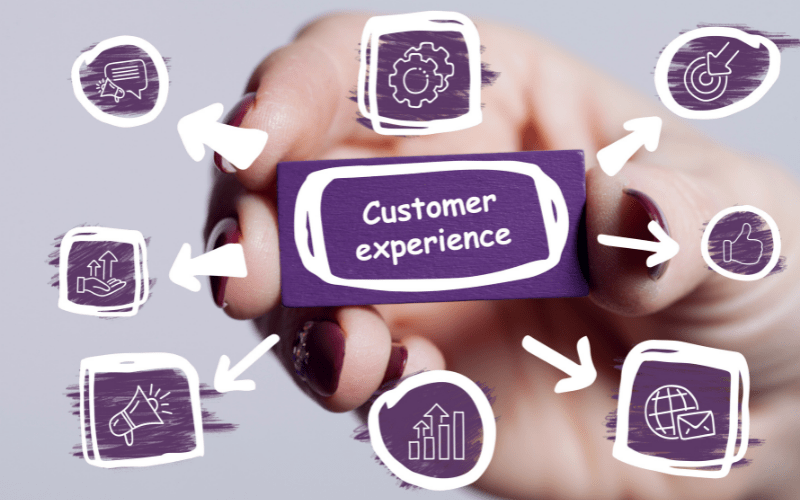 Web designers follow the CX design technique to optimize and maximize customer experience. They employ customer-centric strategies, allure customers throughout the conversion process, and nurture a robust relationship.
The benefits CX design can bring are:
Strong Brand Authority: A good CX can help you create a beautiful brand image. Besides, it can strengthen your position in the market.
Far-Reaching Customer Service: Regardless of the size of your business, the integration of the customer experience process into your website will help you serve your customers through multiple sources, including email, messaging, and social media.
Business and Stakeholder Configuration: Customer experience helps configure business objectives and stakeholder goals. Configuring business stakeholders through ongoing customer servicing will shape your brand into a client-focused and unique entity.
Piled Up Customer Feedback: CX design allows you to collect and act on customer feedback.
How Does Web Design Enhance User Experience?
In today's fast-paced world, drawing customers' attention to your business is a tough job. But, you can consider a few key features to make your website attractive for users and make them take an interest in your business.
Professionalism
A layout designed by a professional web designer is the best element that can make visitors trust your brand or service. A professional web design allows customers to deal with your business. Besides, it also offers a feeling of loyalty. It is easier to establish the connection between your brand and visitors with the help of a professional web design and development company. The better the connection, the higher the chances of customers returning. So what are the steps you should take to build trust with the users?
Employ Human Images: Human eyes gravitate towards human images rather than any other features. Use images to describe the connection between people and your product to help users find the specific product that fits their needs. You can consider employing the actual team members' faces behind your brand on your' About Us page.
Tell a Story: Your website can tell your story about your product or brand, grabbing more visitors and leading to more returning customers. Regardless of how inspirational or crazy your story could be, customers will find a reason to explore your website.
Appearance
Will you explore a messy, slow, and disoriented website further? Surely no! There are only two possibilities when you visit a website; you will either like to or not. An easy-to-go website makes interaction easier; a complicated or messy one ruins it. It would be best to consider some crucial things when designing your business website.
Keep it Simple: The design of a website is not the only thing people will evaluate. They visit your website to complete a task or to fetch some information. However, it will be a mistake to design a website with no relevant information or purpose other than its aesthetics. Irrelevant elements incorporated only for the design purpose will overwhelm visitors. These elements will only make it difficult for customers to accomplish their tasks. Simplicity is the best choice when it comes to usability and experience. There are various ways to employ this principle to design. Here are some of them-

Fonts: Do not use artistic fonts. Rather, they should be legible and easy to read. And the font color should complement the background hue.
Color: It is best not to use too many colors when designing a web page. Make sure you employ five to seven colors on the pages.
Graphics: When it comes to graphics, use only those useful for the visitors and customers to fulfill their tasks.

Content Organization: It is crucial to follow the simple rule when organizing content. No user will want to navigate a website as if reading a book. They will only look for the relevant information, like ads and announcements, product categories, and headlines. Nevertheless, place the most important pieces of content right at the top. It is crucial to ensure that your site is designed in a way that leaves no stone unturned to make visitors do the action you desire naturally and easily.
Consistency: Having consistency on each website page is very important. You will have an excellent Customer Experience and website usability if the color scheme, background, fonts, and writing tone are consistent across all pages. No! You don't need to have the same layout for each web page. Rather, opt for a unique layout for different pages like about us, lending pages, product pages, and more. Different layouts will help users perceive the suggested pages and the information easily.
YOU MIGHT ALSO LIKE: Creative Problem Solving for UX Designers
Navigation
Website navigation refers to how visitors or users move through the site and explore everything about the business. The navigation must be very easy, smooth, and agile enough to use. If your customers feel confused or annoyed while navigating through your website, you will lose them.
Clarity is the key element of website navigation. Clear navigation helps users understand the overall view and layout of the website and easily get the way to look and move and reach the desired terminus.
Responsiveness
Responsiveness is another crucial element for a successful website. The majority of the population across the globe is mobile users in today's high-tech era. Mobile traffic has seen significant growth over the past few decades, and the trend will not slow down. However, you cannot ignore mobile users regarding website design and development. If your website is incompatible with different resolutions and devices, it can harm the CX. Consider responsive layout when designing your website. It will help build customer loyalty and enhance your CX.
Responsiveness of a website design is the standard by which the site's experience is judged. Every element of your website should be responsive to fit all mobile devices and screens. You can also consider these modifications to reduce possible traffic churn:
Optimize images to speed up your slow loading websites
Turn off autoplay functions
Use white space to increase the loading speed
In the Nutshell
Web Design UX has a huge impact on increasing conversions which is the most crucial aspect of marketing a website. An attractive, appealing, and easy-to-use website helps retain visitors and increases the conversion rate. Before developing a new website or upgrading the existing one, it is important to understand how a website design impacts the CX and how you can improve your site and make it look better for the users. Website design is not only about visual elements. It would be best to make every visitor's journey as enjoyable and smooth as possible.