Technology
Safely Transfer OneDrive Files to Another Account – The Global Guide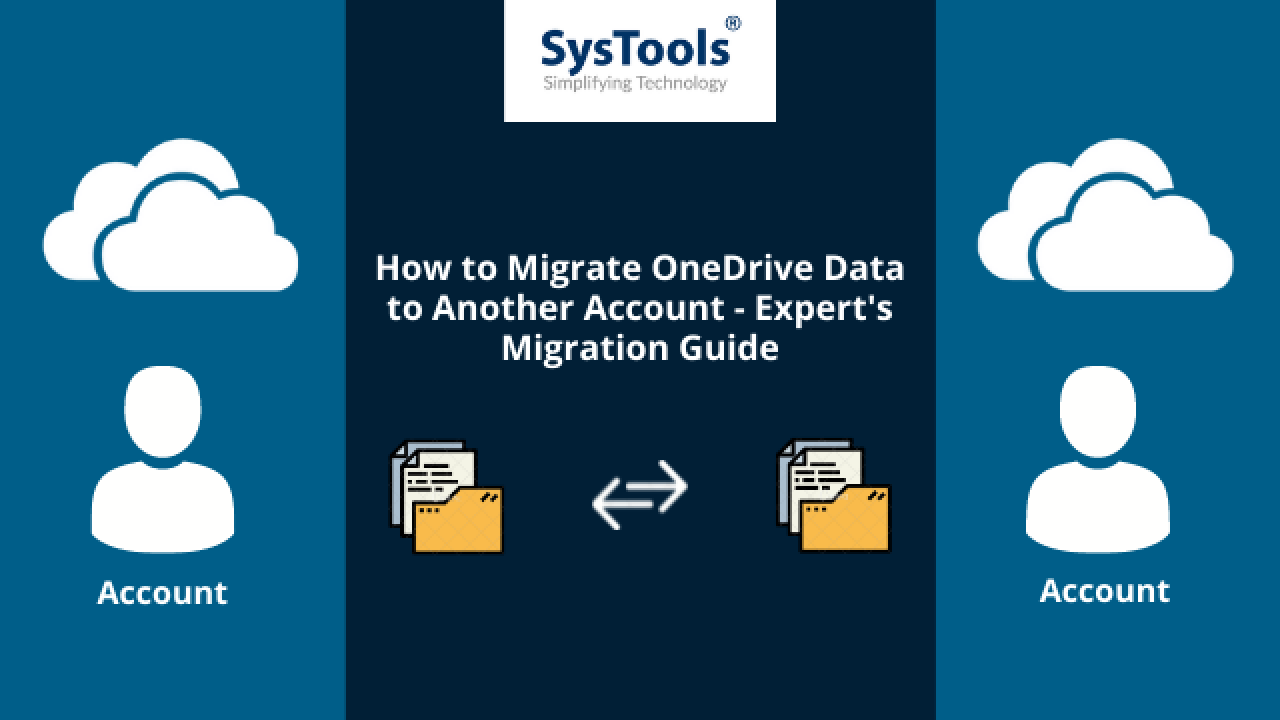 If you're using the business version of the OneDrive, you might have faced a situation where the need is to transfer OneDrive files to another Account. This task seems easy but it's not as there can be multiple complications that can disturb the process.

In this article, we're going to eliminate all these disturbing factors after identifying their root cause. We will learn the best and safest solution that can reduce our workload and make the process easy for the end-users.
[Note- The facts in this article are taken from various surveys done across the globe, within the last 10 years and there can be slight changes in the figures now.]
Quick Solution to Move OneDrive for Business Files to Another Account
To migrate documents of OneDrive, you have to download the Best Rated OneDrive Migration Tool which can easily migrate your data from one platform to another.
Download the tool and follow the steps mentioned below.
Step 1. Launch the Tool > Select Source(O365) & destination platform(O365)
Step 2. Select categories (documents) > Set Date Filter
Step 3. Log in through O365 admin credentials > Validate permissions
Step 4. Create user mapping for bulk migration of documents
Step 5. Click on the "Start Migration" button and relax
This is the fastest & safest solution on the internet to move OneDrive data.
What Are The Reasons to Perform This Data Migration 
According to some experts, there can be various reasons to transfer OneDrive files to another account.
But when we see the majority, there are three main reasons that are responsible for the OneDrive data migration.
Microsoft's Retention Policies


Microsoft has strict Retention policies under which it provides a limited amount of storage space to users based on the subscription plan they have.




Other than this companies migrate data of a termed employee to a new employee's account to reduce cost for a non-active account

Mergers & Acquisitions


The process of merging two companies to form an ally is a major reason for migrating data from one place to another.




This is due to the decision taken by the management to keep all the data in one place.




Similarly, in Acquisitions of companies, the same thing happens.



Technical Barriers


Now, there are some scenarios, where users face bugs, glitches, and technical errors in their accounts, and due to similar technical issues, users
What is the Manual Approach to Migrate OneDrive Data to Another Account?
There are manual approaches to transfer OneDrive files to another account but those traditional methods are challenging and time-consuming.
If you want to transfer your OneDrive documents to a different place then first you have to download all the required files to your offline system.




After that, upload these files to the desired location manually. Yes, this will take ages to complete.

There is one more method to transfer files manually which is the PowerShell method.




It involves so many technicalities that a naive user will end up being frustrated.
Best & Reliable Solution Present Today to Solve the Problem
Now, when we talk about the best possible ways to perform this operation, we should consider the Modern approach.

The modern approach is using a professionally designed tool that can perform this task in a secure manner & with minimal time.

If you go out and search, you may find a few tools claiming that they work the best but there are some issues with most of them. The best solution for you is the tool that we've already mentioned in the quick solution guide above.
Follow these steps sincerely to move OneDrive for business files to another account safely.
Step-1 Launch the above-mentioned software & and select the Source & Destination platforms.

Step-2 Select Documents in the categories to migrate OneDrive files. Enable Migrating permissions and User group mapping.

Step-3 Enter administrator credentials and Validate necessary permissions.

Step-4 Create User group mapping to migrate bulk data of multiple users.

Step-5 Validate permissions one more time and Click on Start Migration.
Features that Provide this Tool an Edge Over Others
When you migrate OneDrive data to another account with this tool, there are some special features that are really very helpful to users to save time and extra effort.
Ability to migrate permissions of the documents too.

Date-Filter facility for migrating selective information.

Supports Delta migration for freshly arrived documents

Generate migration report for further analysis

Migration of OneDrive data for multiple users  
Conclusion
In this write-up, we have successfully discussed the solution to transfer OneDrive files to another account. If you are planning to undergo a data migration project, this article will be beneficial for you.
We've covered why it is important to migrate our data and what are the various ways to get the desired results. Following this article step by step will minimize your chances to face any errors and difficulties.
Also read: Move Office 365 Mailbox to Another Account? Quick Reliable Guide